Santa Monica is one of the most iconic areas in all of Los Angeles and a great place to stay if visiting the city. There are tons of great places to stay and have a great time during your trip. With gorgeous beaches and weather it is hard to have a bad time in Santa Monica! This guide starts with hotel options and later contains some short term rental options if that is something you are more interested in. I hope you find a great place to stay and if you are looking for food or activity recommendations check out my restaurant and activity guides.
You can also use this handy map to narrow down the best places to stay in Santa Monica:
Best hotels in Santa Monica
Loews Santa Monica Beach Hotel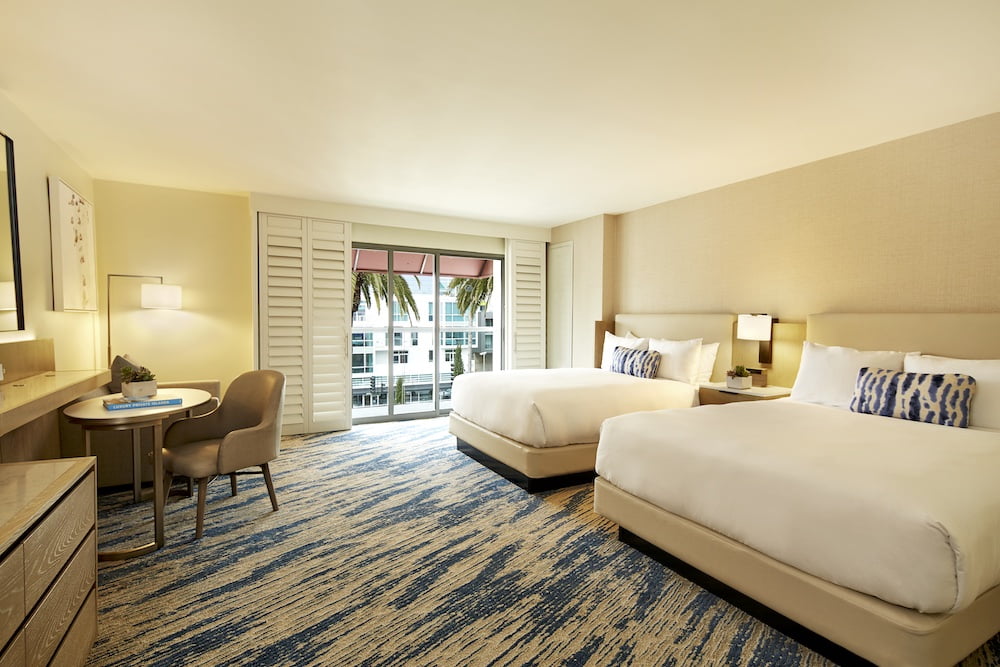 One of the best hotels in Santa Monica is Loews Beach Hotel. This five star hotel has everything you could want in a relaxing vacation accommodation. Located directly on the beach (as you can see in the photo at the top of this article), the location is a huge draw to this property. You're just a two minute walk from the water, which is something you will not get from many other hotels in the area.
Loews is also walking distance to the iconic Santa Monica pier and the Third Street Promenade for shopping and dining. The hotel has gorgeous views of the pier and the ocean from most of the common areas but most notable from the incredible elevated pool and fire pit seating. Loews is incredible and you are going to enjoy a super luxurious stay if you decide to stay here.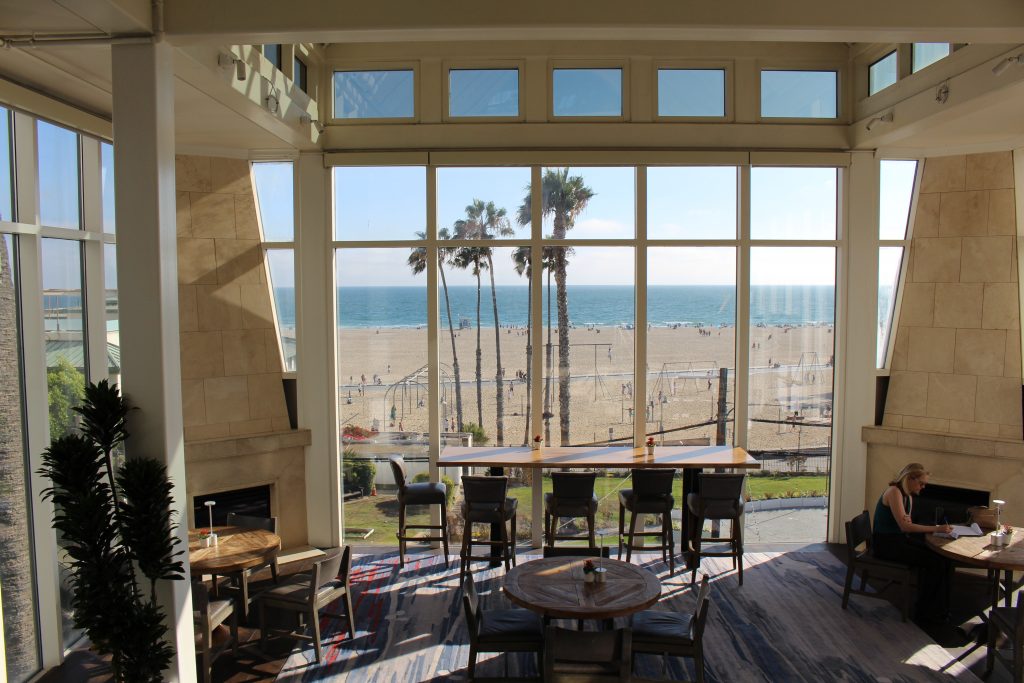 Fairmont Miramar Hotel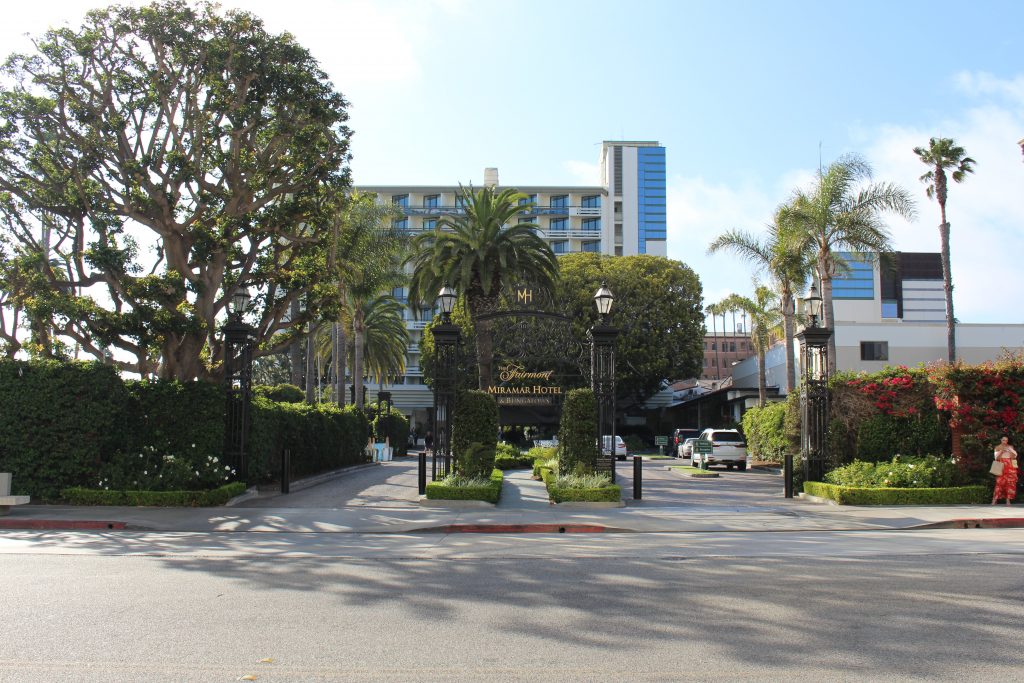 Another incredible five star hotel in Santa Monica is the Fairmont Miramar Hotel. This hotel is located a short walk north of the Santa Monica pier and right next to the Third Street Promenade. While this property does not have the beach access that Loews offers, their strengths are the incredible service you can expect to receive and the fantastic food options. The two best restaurants on the property are the Fig restaurant which is an incredible Mediterranean bistro and The Bungalow which is a very popular Santa Monica outdoor bar with great food. The property also has Soko, a small but delightful sushi restaurant, and Dogtown Coffee which is a local favorite. This hotel also offers incredible bungalow suites in addition to rooms in the main building which can be a great option if you want your own space and world class service.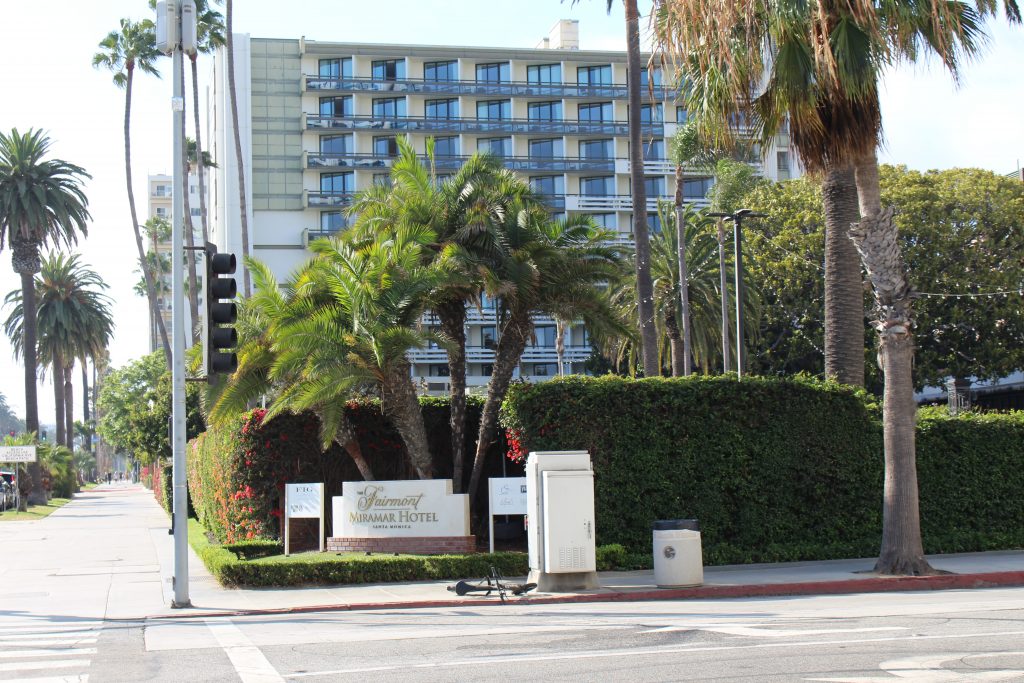 Gateway Hotel Santa Monica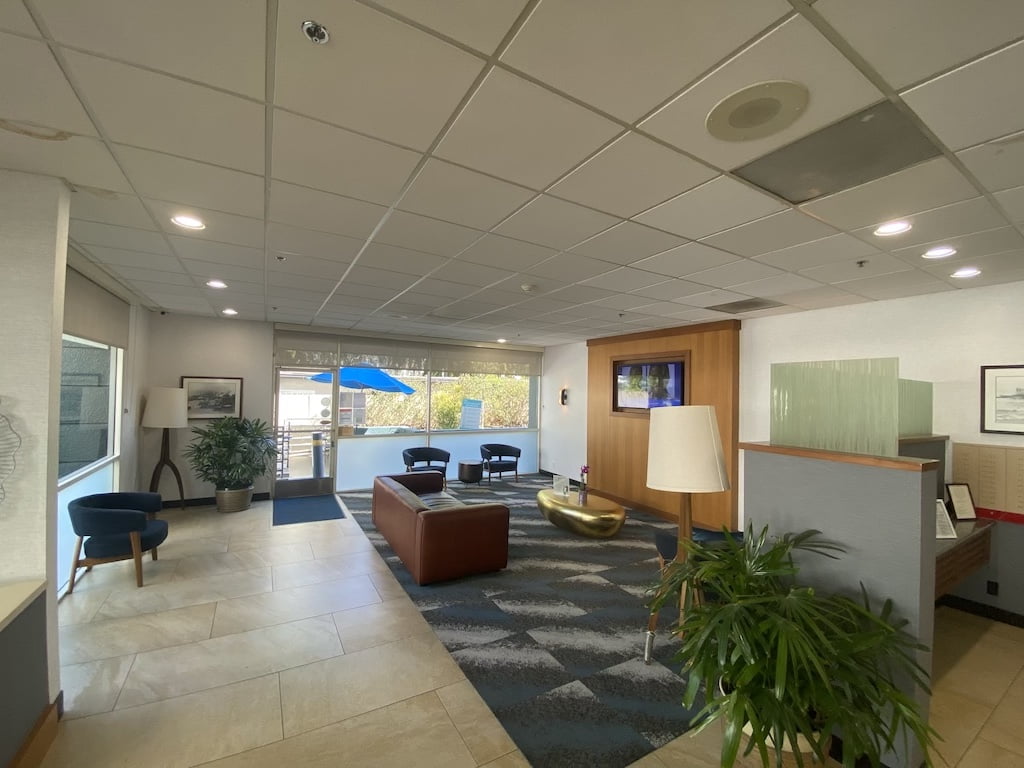 Another great option for your trip to Santa Monica is the Gateway Hotel. This property is located one mile from the beach and is close to an Expo line metro station which will make it extremely easy to get around the city. The hotel is also next door to Socalo which is a delicious, organic Mexican restaurant with a fun beach vibe and great bar. The Gateway Hotel features clean and comfortable rooms and guests love the central location and great service. This hotel is a great value for the area and a really nice place to stay for your trip.
Short Term Rental Options in Santa Monica
A short term rental can be a great way to experience Santa Monica regardless of how long you plan on visiting. It can be nice to have a larger amount of space to spread out on, especially if traveling with kids or a larger group. Santa Monica unfortunately has some of the strictest short term rental laws in the country and these make it so if you want to have a short term rental, the primary resident has to also be on the property.
Thus, most of these options are for guesthouses and individual rooms as opposed to an entire home. Fortunately, Santa Monica has a million fun things to do so you shouldn't need to be spending much time in your accommodation regardless but it is definitely important to be aware of while you prepare to book. If you would prefer to have an entire space to yourself check out accommodation guides in neighboring cities like Westwood and Venice.
Guest House by the Beach (Sleeps 3)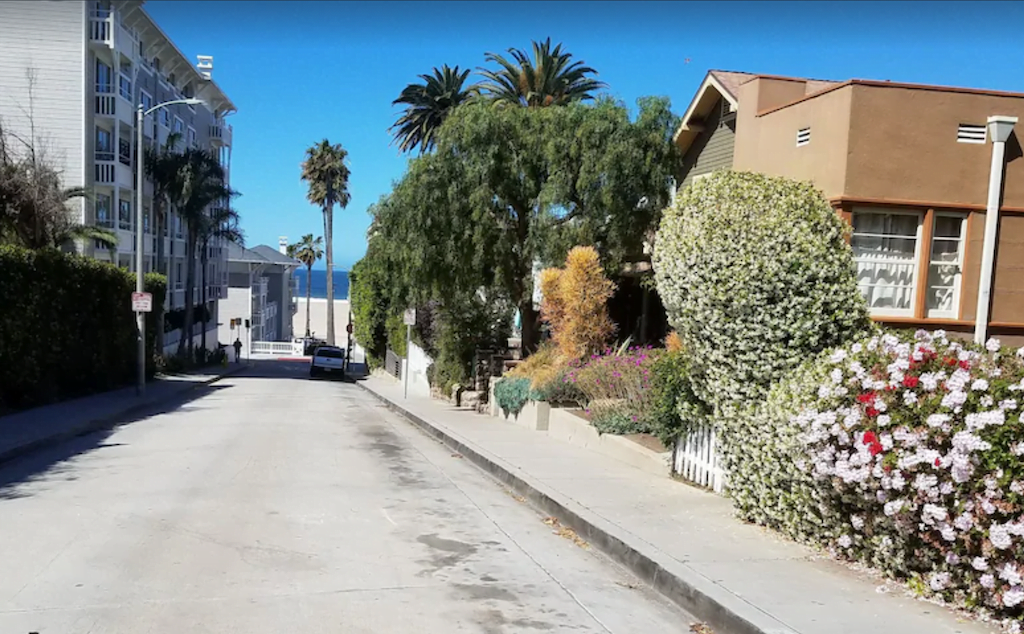 One of Santa Monica's best rental options for a couple or small group is this cute guest house a block from the beach. The location of this property is some of the best you can get in Santa Monica, you are walking distance from the beach, promenade, and iconic pier. It is hard to beat waking up and feeling the ocean air and this property gives you that for the extent of your stay.
The rental being a guest house is nice too as you get a full kitchen, bedroom, and living room that has a daybed and trundle to sleep more. In the listing the owner says that guests can use her surfboards and bikes which is a great opportunity as rentals in this area are pretty expensive. You also get to have your own space as the guest house is not connected with the main house which is yet another reason I would recommend this property to anyone who wants a beach centric Santa Monica trip!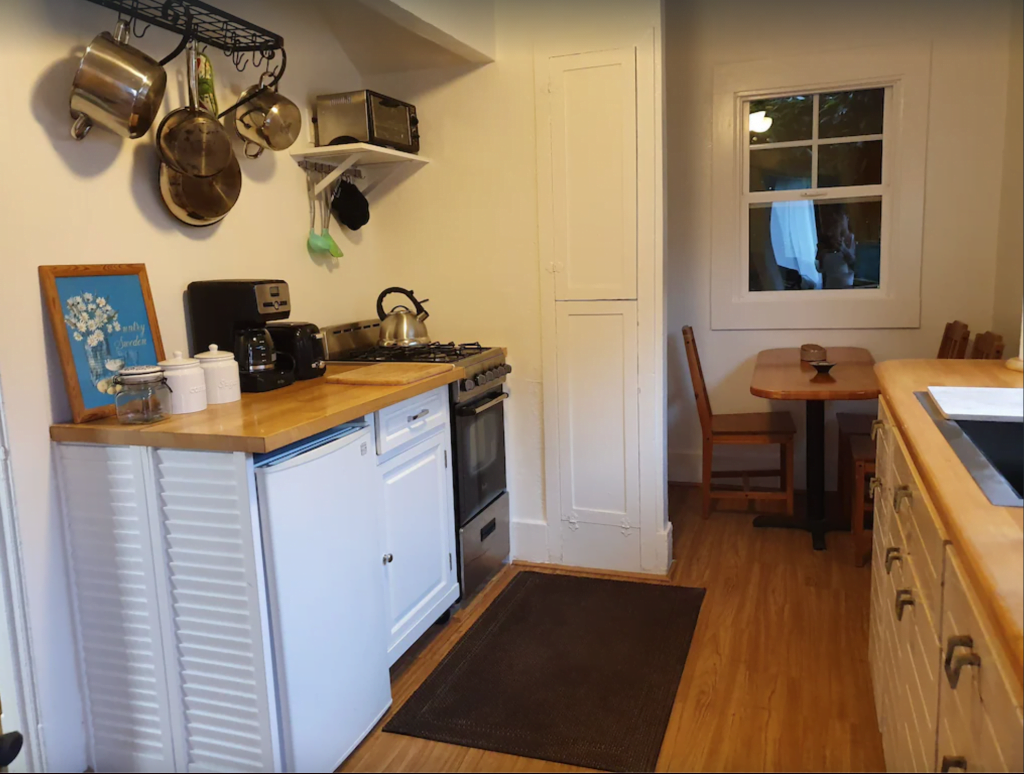 Beautiful Centrally Located Guest House (Sleeps 4)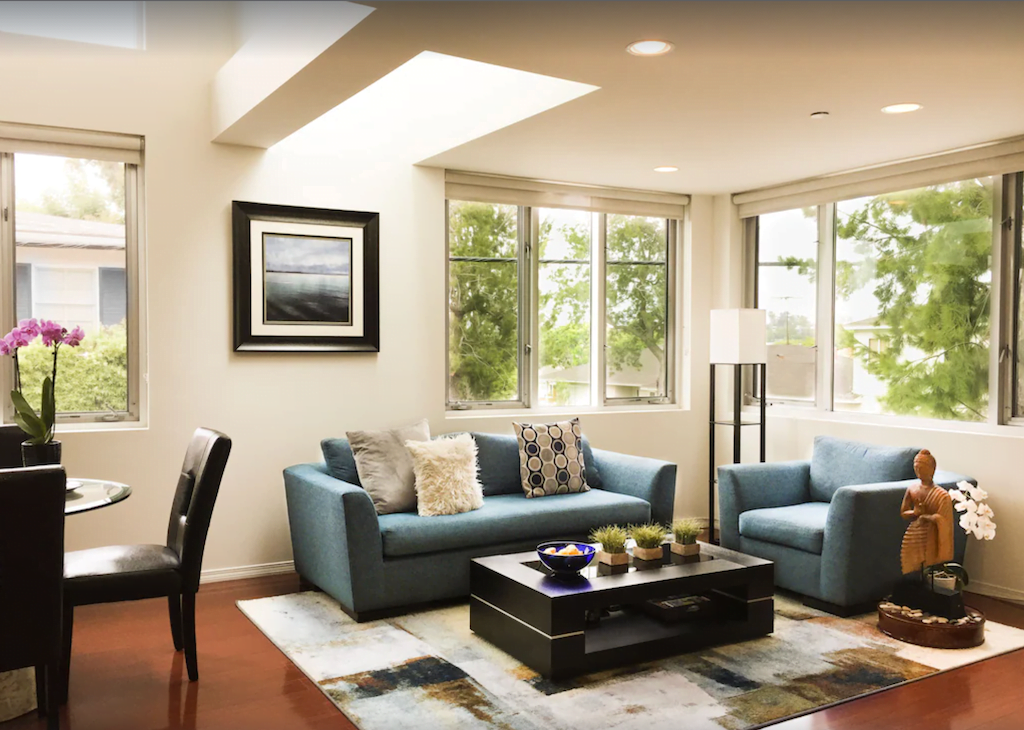 Another great rental option in Santa Monica is this guest house located a 20 minute walk from the beach and central to both the Santa Monica and Venice area. The property is recently redone and features two bedrooms (one lofted) which makes it a great option for families or groups between 2 and 4 people. The reviews all praise the location and owner of the property as friendly and accommodating which is yet another great reason to book. More features include the private two car garage, on property washer and drier, as well as use of beach chairs, bags, and towels.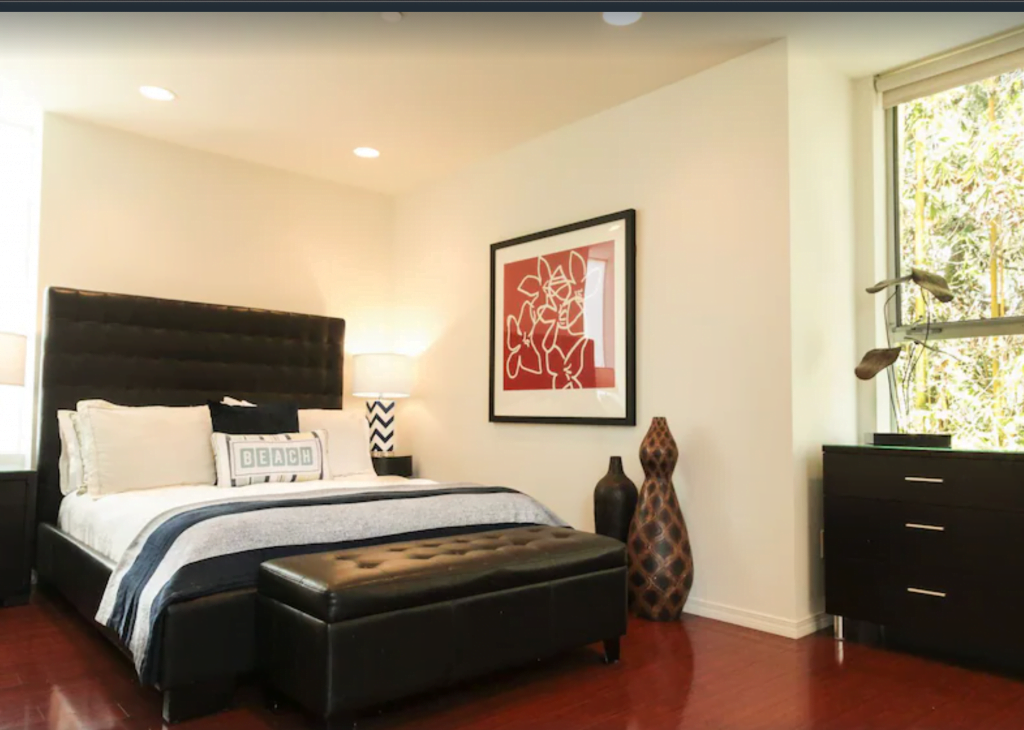 Full House Between Santa Monica and Venice (Sleeps 7)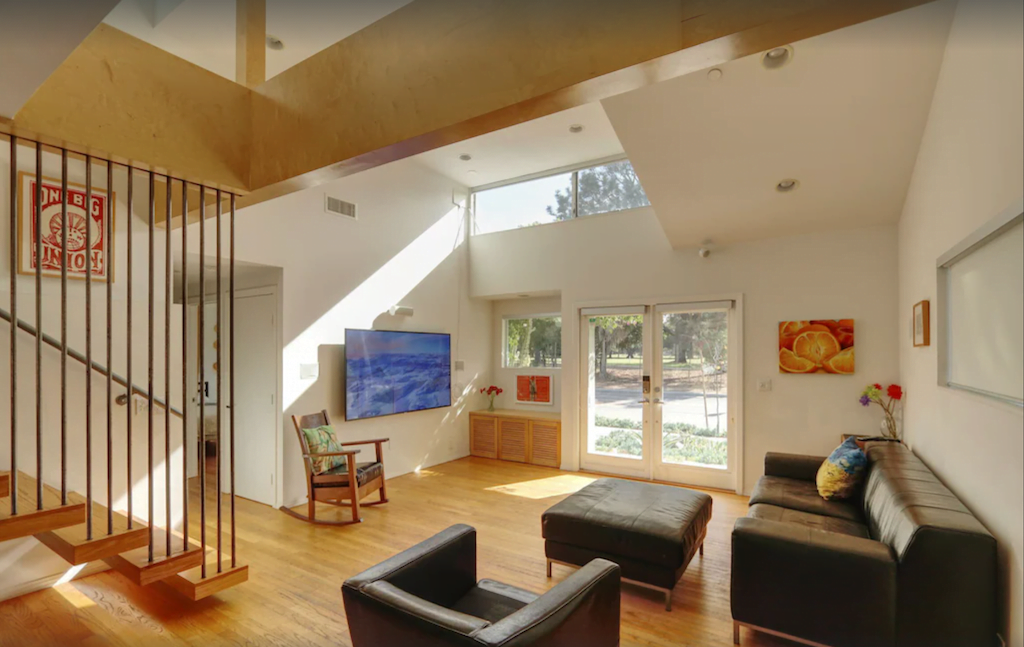 If you are planning a Santa Monica vacation with your family and are looking for a great rental option, this is the one for you. This stunning home is located right between Santa Monica and Venice in one of the best and quietest areas in Santa Monica. Rose avenue in Venice is walkable from this property which is a huge boon because of all the fun restaurants and shopping on the street. The house is also near the Santa Monica airport which has a fun flight museum as well as being near the Penmar golf course if you have any golfers in your group! The best feature for families in my opinion is that the owner actually lives in an apartment on the property so you as the guest get the entire house to yourself. If having your own space and being in Santa Monica are two major wants for your accommodations, this is the best Santa Monica rental for you!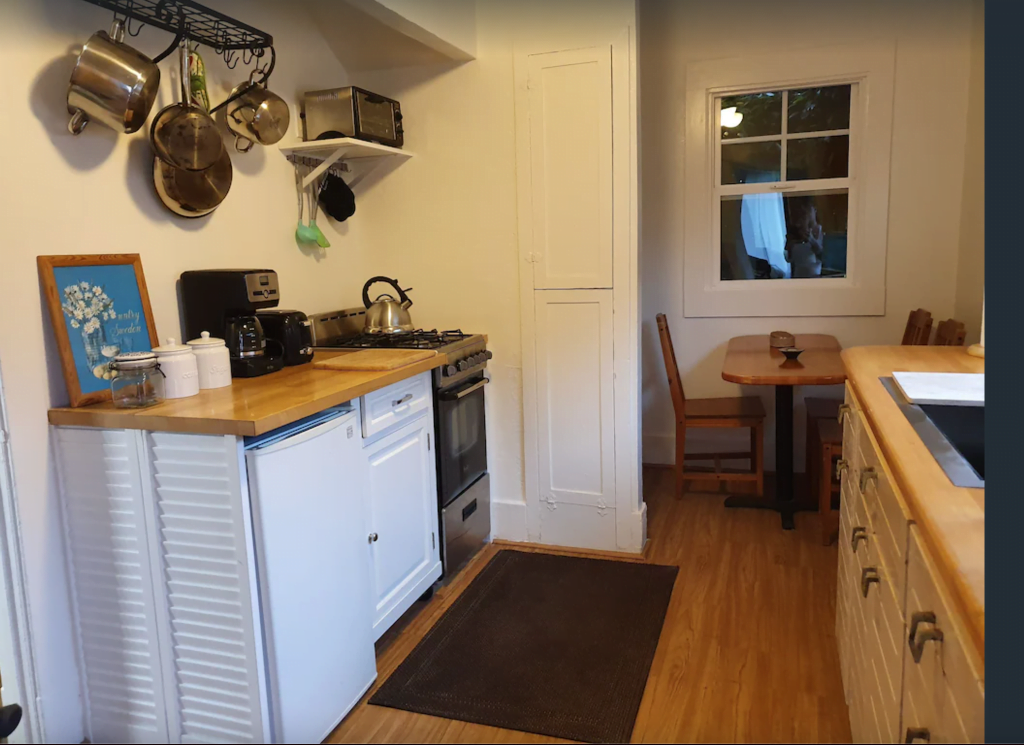 Gorgeous Townhome Near Bergamot Station (Sleeps 6)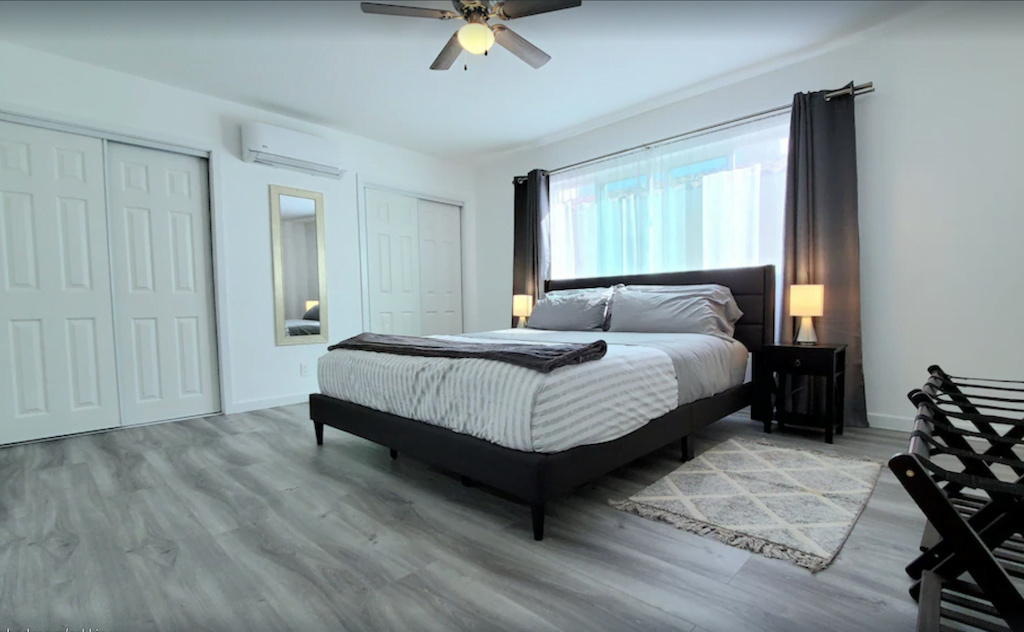 Another great option for families in Santa Monica is this cute townhome located in inland Santa Monica. The location is really central to a lot of the great stuff that Santa Monica has to offer as you are located about equivalent distance from Downtown Santa Monica, Sawtelle Boulevard, and other fun neighborhoods like Brentwood and Century City. The property is also walkable to the Bergamot Station arts district which is a great activity and has fun restaurants around. If you are interested in seeing a lot of what Los Angeles has to offer this is a great option as you aren't too deep into Santa Monica. The space is great too as it includes a parking spot, two bedrooms, and a futon and all the reviews praise the cleanliness and design of the home. This is a great option for families or groups looking for a home in a great location for their stay.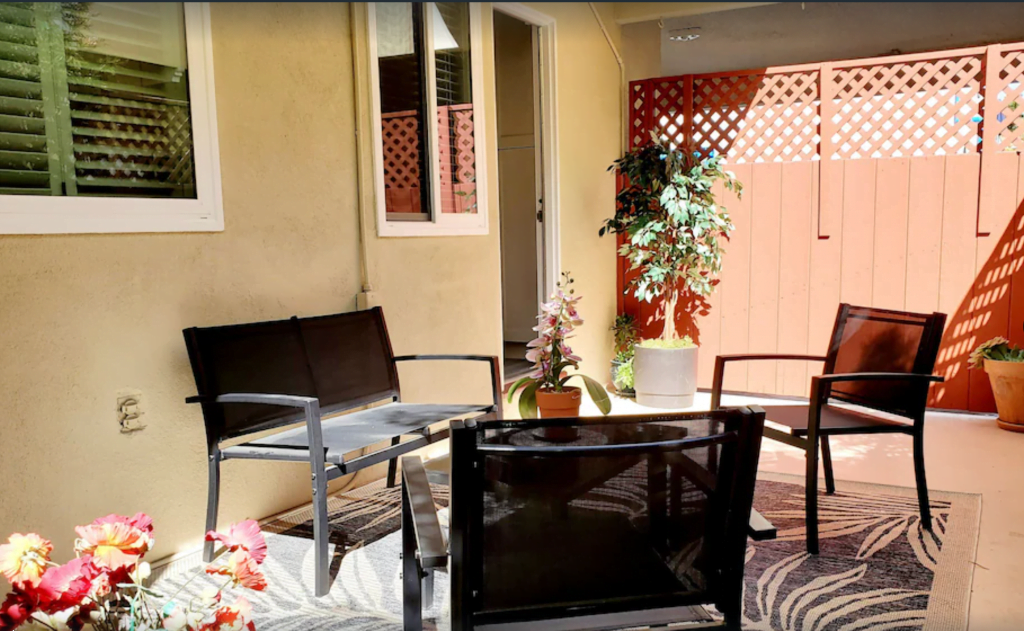 Planning your trip to Santa Monica
Need more info? Check out these articles as you plan your family trip to Santa Monica: