Los Angeles is an a huge city with tons of activities to do which can make it a bit intimidating if you only have a limited amount of time to spend in the city. This guide aims to cut down the city into a manageable 24 hour quick trip. Because the city is so large it is unrealistic to see every part of the city but this guide will be a great tool to have a fun day in one of Los Angeles' most iconic neighborhoods, Santa Monica. This is a great one day itinerary for spending one day in Santa Monica with kids.
This guide is targeted towards group with kids but you can check out my activity and restaurant guides for Santa Monica to come up with options to swap in for your groups interests. This guide is also designed to not need a car and all activities are walking distance or a quick ride share ride away!
You can have a lot of fun with just 24 hours in Santa Monica and this guide should be a great way to get the most of your time in this iconic neighborhood!
Where to stay in Santa Monica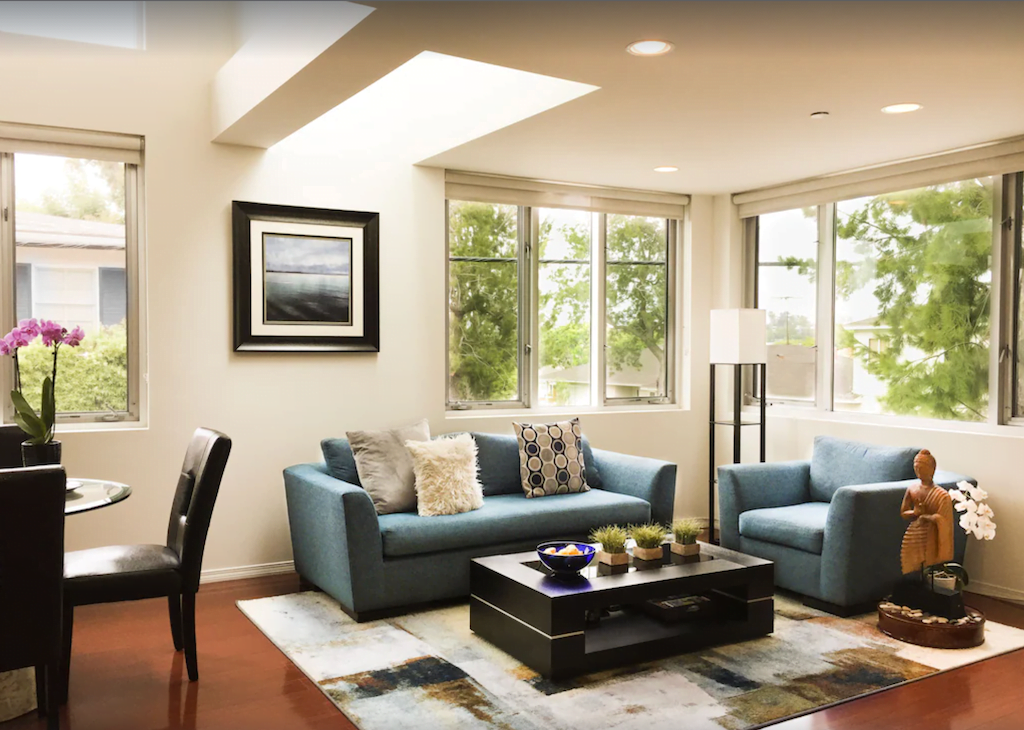 To be able to have a full day trip to Santa Monica, you are going to want to stay somewhere close to the heart of the city. This gorgeous rental guest house is walking distance to most everything you could want to do in the city and close to where you are going to want to begin your day! Santa Monica does not allow for entire properties to be rented out but this guest house is a fantastic option to have your own space in the city. The rooms are all beautiful and comfortable which when combined with the location makes this the perfect property for your visit!
If you are interested in a traditional hotel Santa Monica has some truly amazing options:
If you want other accommodation options check out my guide on where to stay in Santa Monica!
One Day in Santa Monica Itinerary
This is a very jam packed way to experience the city and if that is what you want, the great! However, if you want something a little more calm feel free to skip things and change the itinerary to whatever best fits your needs. There is so much stuff to do it can all feel overwhelming but the best trip is the one you enjoy the most so take things at whatever pace works best for you and your group!
A major plus to this itinerary is how close everything is to each other. Most activities are walking distance and anything not in walking distance is just a couple blocks away so a ride share is an easy solution to any travel issues. You could rent a car but I wouldn't recommend it unless you plan on having a trip longer than 24 hours, parking in Santa Monica is difficult and this itinerary does not require it.
Morning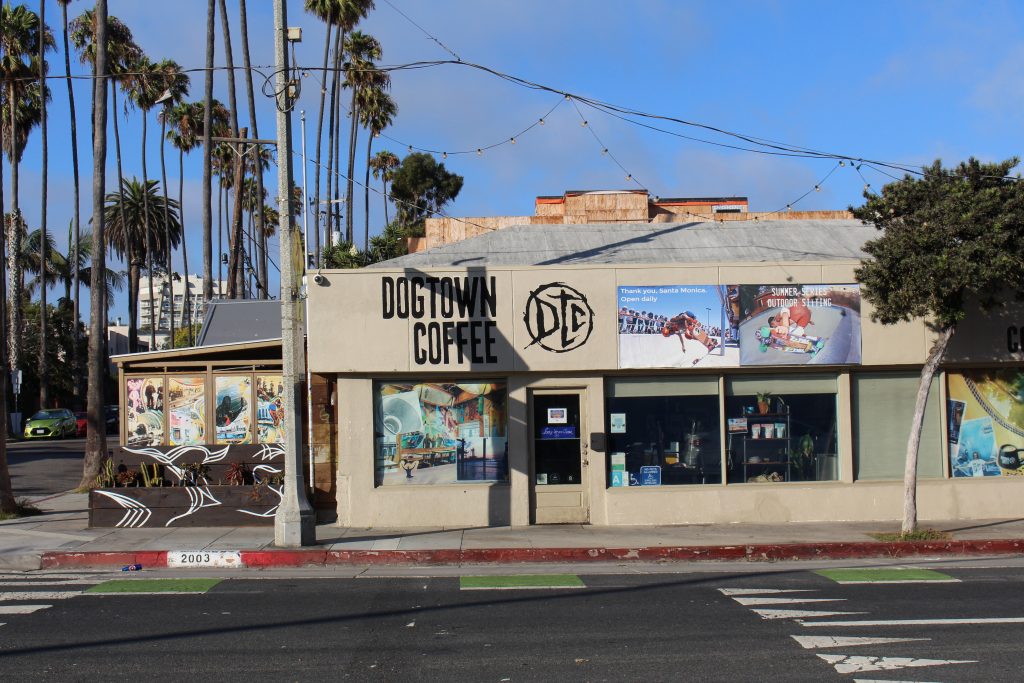 With that being said, let's get into the itinerary! Start your day by walking over to Dogtown Coffee Roasters which is a new Santa Monica staple. They have a great breakfast menu but the highlight has to the breakfast burritos and coffee. I personally elect to go for the steak, egg, and tater tot burrito with a salty dog coffee and its amazing every time. The restaurant is in an iconic surfing space and plays homage to the surfing legacy of the city. The laid back vibe is a great way to start your day and a fun place to have a delicious breakfast.
After breakfast, head over to the Cayton Children's museum. This museum is a play focused museum with an emphasis on discovery based exhibits and immersive play. The museum is targeted towards children aged 0-10. There are over 20 exhibits and play areas so there are tons of things to do and play with. The museum is a great place for kids to run around and its located right in the heart of downtown Santa Monica so its convenient to everything else on the itinerary! This is one of the best activities for kids in Santa Monica and something to make sure you see with kids. The museum opens up at 10 so after a ~two hour trip, its time to start thinking about lunch!
Afternoon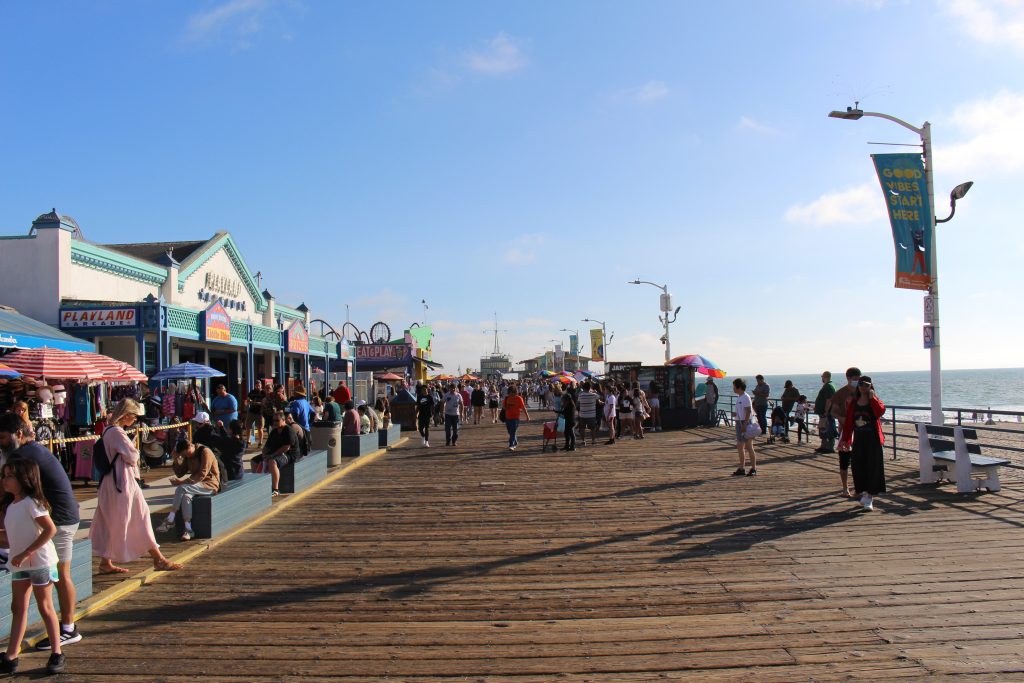 When your group wraps up at the museum, head down to the iconic Santa Monica Pier for lunch and activities. The Pier has a couple of great restaurants and I would recommend Pierburger for a casual burger and shake lunch or The Albright for a nicer, more seafood focused menu. The pier has great views all around so make sure to spend some time and really take it all in!
If you want other options on where to eat in Santa Monica check out my restaurant guides for both Santa Monica and nearby Venice Beach.
After lunch you can make a quick trip to the Heal the Bay aquarium located just underneath the pier. The aquarium is not very large which makes it perfect for a quick, quiet stop before continuing with the rest of your trip. While not large in size, there are a lot of really cool aquatic animals to check out and observe after you've enjoyed lunch!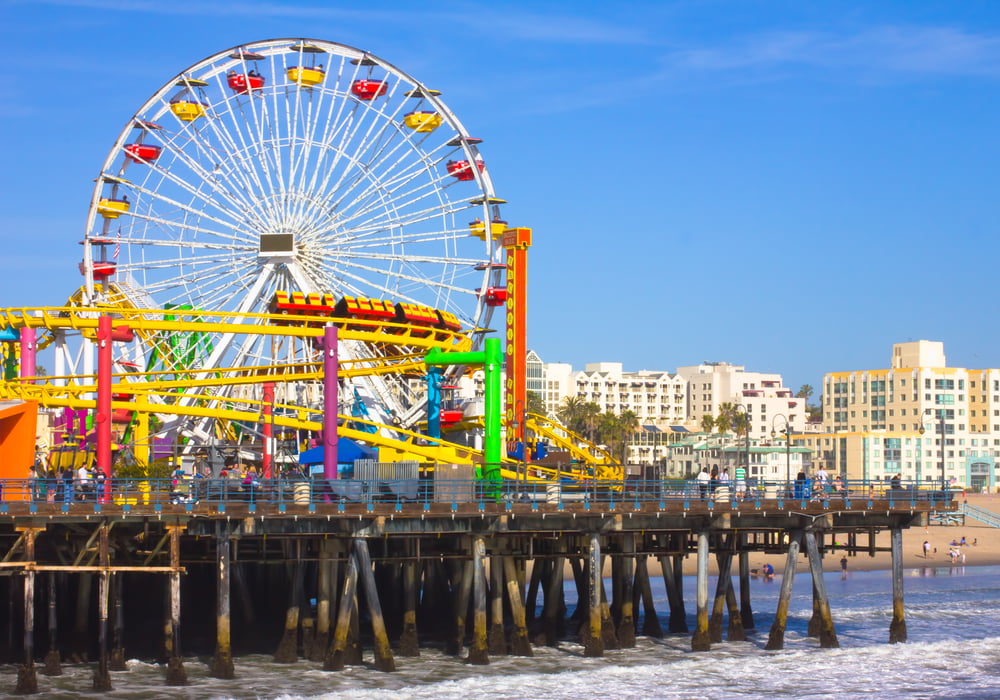 Make your way back to the top of the pier after you finish up your aquarium visit. The pier famously features Pacific Park which is a very fun amusement park located on the south side of the pier. This is the main activity for the afternoon and I would strongly recommend purchasing an unlimited ride pass and riding as many rides as you can. The park has tons of great rides for kids and lots of other games and things to check out as well. I would make sure to not miss the ferris wheel which towers over the pier and has some of the best views on the pier! The ferris wheel also lights up at night so I would be sure to ride it if you find yourself on or near the pier at night.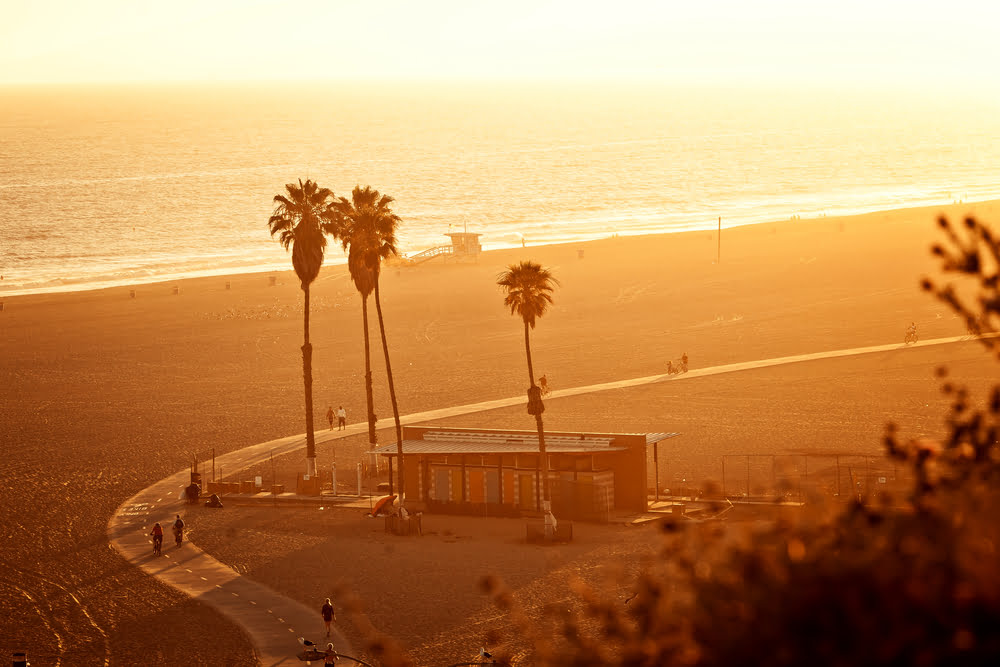 After a couple hours doing every ride imaginable on the pier you have a couple options for how to spend the rest of your time in the afternoon. The pier has a fun arcade with tons of games to play and things to check out but if you want some time on the beach you can go right down to the ocean and have some time on the beach as the sun sets! Being in Los Angeles for only one day makes it hard to do everything but the beach is so legendary it's worth spending some time at. It can be a great opportunity for tired kids and parents to rest a little bit before the rest of the day. Santa Monica beach is incredibly iconic and you can see beach volleyball players on the south side of the pier as well as tons of people walking along the oceanside paths that line the sand which only adds to the amazing experience.
Another great option around sunset time is Flytographer which is a service that connects you with local, professional photographers in iconic destinations. Santa Monica is so beautiful at sunset time and this service will provide beautiful vacation memories for you and your group to cherish. The photographers will work with your group to find a perfect location and shoot length to make everything as easy as possible. After your shoot you will receive a digital album but also have the option to get professional quality photo book made of your families memories.
When you and your group wrap up at the arcade or on the beach, it's time to start thinking about a dinner and a fun nighttime activity. You can go back to your accommodation to clean up a bit if your group is sandy after the beach, but when you're ready head over to Bowlero in Mar Vista. Mar Vista is about a mile from Santa Monica so I would definitely recommend taking a ride share service to the area.
Evening
For dinner and an evening activity, head over to Bowlero. Bowlero is a bowling alley, sports bar, restaurant, and arcade all in one located just outside of Santa Monica. The space has tons of options for activities but the main attraction is the 28 bowling lanes and restaurant. They bring your food and drinks out to the bowling alley for you to enjoy with your group. The menu is filled with classic bowling alley food like wings, pizzas, and burgers as well as a full bar and cocktail menu. It's very easy to spend a ton of time inside, splitting time between bowling and the arcade. Its a great way to spend a night out with kids but does fill up, so make sure to reserve a lane and book your visit ahead of time.
If your group wants something different to eat than the Bowlero options, I'd recommend checking out Taverna at the Mar Vista which is a delicious Greek tapas style, family restaurant very close to Bowlero. The menu is full of delicious Greek options for any palette and you and your group will have a delicious meal and a nice time dining at Taverna. This is a great option if you want a slightly nicer dining experience but still want to do all the activities that Bowlero has to offer!
After you wrap up with bowling and dinner head back to your accommodation, hopefully tired after a full day exploring all that this area of Los Angeles has to offer! This itinerary is a jam packed day trip in Santa Monica and your group is going to have a great time enjoying this beautiful city.
One Day Santa Monica Itinerary Summary
-Breakfast at Dogtown 9-10 -Cayton Children's Museum 10:30-12:30 -Lunch on the Pier (Pierburger, The Albright) 1-2 -Heal The Bay Aquarium 2-2:30 -Pier Amusement Park 2:30-5 -Option for Arcade or Beach Time 5-6 -Dinner and Bowling at Bowlero Mar Vista 7-9
Need more info? Check out these articles as you plan your trip to Santa Monica:
If you are looking to extend your trip, take a look at another itinerary I created for Downtown Los Angeles!