Visiting a theme park like Universal Studios Hollywood is so much fun and exciting but it can be incredibly stressful – and disappointing – if you go in with no plan. After reading this article, you'll understand where to save and where to splurge and how to maximize your time at Universal!
These are my favorite Universal Hollywood tips that you need for an amazing trip! I'll cover everything starting with considerations as you book your trip to Universal Studios Hollywood to how to save money and maximize your experience in the park.
Alohamora!
Where to stay near Universal Studios Hollywood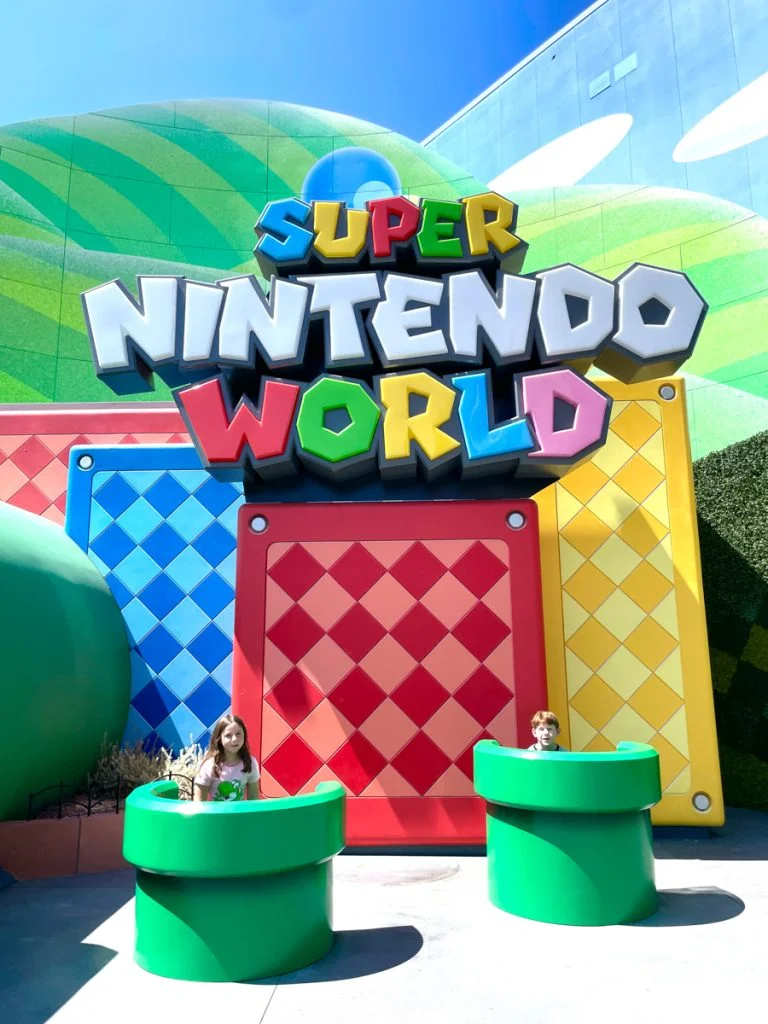 Unlike Universal Studios Orlando, there are no "on-property" hotels at Universal Studios Hollywood. Some hotels are closer than others, but you won't find official perks like early entry, Express Pass, ticket discounts or anything else. While that may seem frustrating at first, it also means that you have complete choice among hotels near Universal Studios without feeling like you have to spend a ton of money. Here are a few great choices for where to stay near Universal Studios Hollywood – including their pros and cons.
Hilton Los Angeles/Universal City
And the award for closest hotel to Universal Studios Hollywood goes to… Hilton Los Angeles/Universal City! It's just a ~10 minute walk to the theme park gate, though it requires some stairs that may be challenging for those with limited mobility. The hotel also runs a free scheduled shuttle to Universal Studios Hollywood if that's a better fit for your needs.
The Hilton is a very nice hotel, with a great pool and on-site dining as well, but it's also one of the most expensive hotels near Universal Studios Hollywood. Be sure to compare prices at Hilton's website and Expedia to make sure you're getting a good deal. You can also consider booking this hotel as a package with theme park tickets and your rental car through Undercover Tourist, which we've used before to save tons of money.
You do have the option to pay for an upgraded theme park view, but personally I don't think it's worth the money since there aren't night time fireworks at Universal Studios Hollywood.
Sheraton Universal Hotel
Just a few more minutes away on foot gets you to the Sheraton Universal Hotel. The hotel interior is a little nicer than the Hilton next door and it's often a little less expensive, but the trade off is a slightly longer walk to the gate and slightly smaller rooms unless you upgrade.
In addition to Expedia, check prices on Marriott's website and through Undercover Tourist to make sure you get a great deal!
The Garland
For a more boutique hotel near Universal Studios Hollywood, check out The Garland. It's just a mile away in North Hollywood, though it's definitely not walkable given the freeway and hills. There's a trolly that runs hourly if you're looking for a way to get to Universal for free.
Inside the mission-style building, you'll find a beautiful blending of SoCal craftsman architecture with Mid-Century Modern design touches. The hotel offers quite a few different room types including standard queen-queen rooms, rooms with junior bunk beds in alcoves for early bed times, and even family suites with bunk beds. It's even an option if you need a pet-friendly hotel near Universal Studios Hollywood.
There are also on-site activities available to keep you busy when you aren't out exploring. There's a lovely pool and a family jacuzzi, plus a rotating calendar of activities that includes lawn games, local food pop ups, guided tours and hikes in the area and more.
It's easy to book The Garland on its own via Expedia, which shows you the details of all the different room types including suites. If you're looking for a Universal Studios Hollywood vacation package to save money, check out Get Away Today (use code 'VOYAGE' to save $10) and Undercover Tourist for major savings.
Magic Castle Hotel
Are you looking for where to stay near Universal Studios Hollywood on a budget with a big family? Do you like fun? If you answered yes to either of those questions, check out the Magic Castle Hotel. It's just a 10 minute drive to the park and you can even walk to the Hollywood Bowl along with other area attractions.
Magic Castle Hotel isn't fancy, but it has a lot going for it. This used to be an apartment building, so the rooms are huge – most are designated as suites but are really one- or two-bedroom apartments with full kitchens so you can save money on meals. Speaking of saving money on meals, breakfast is included daily and even includes a magician on weekends! Plus there's an unlimited supply of free snacks and popsicles out on the pool deck.
Oh, and they'll even do your laundry for free.
Even with all of these amazing amenities (including bargain-basement parking fees), Magic Castle Hotel is reasonably priced if you have a large family or need more space than a traditional hotel room offers. It's easy to see why it's considered the most kid-friendly hotel near Universal Studios Hollywood! Check prices for your stay.
How to get discounted tickets to Universal Studios Hollywood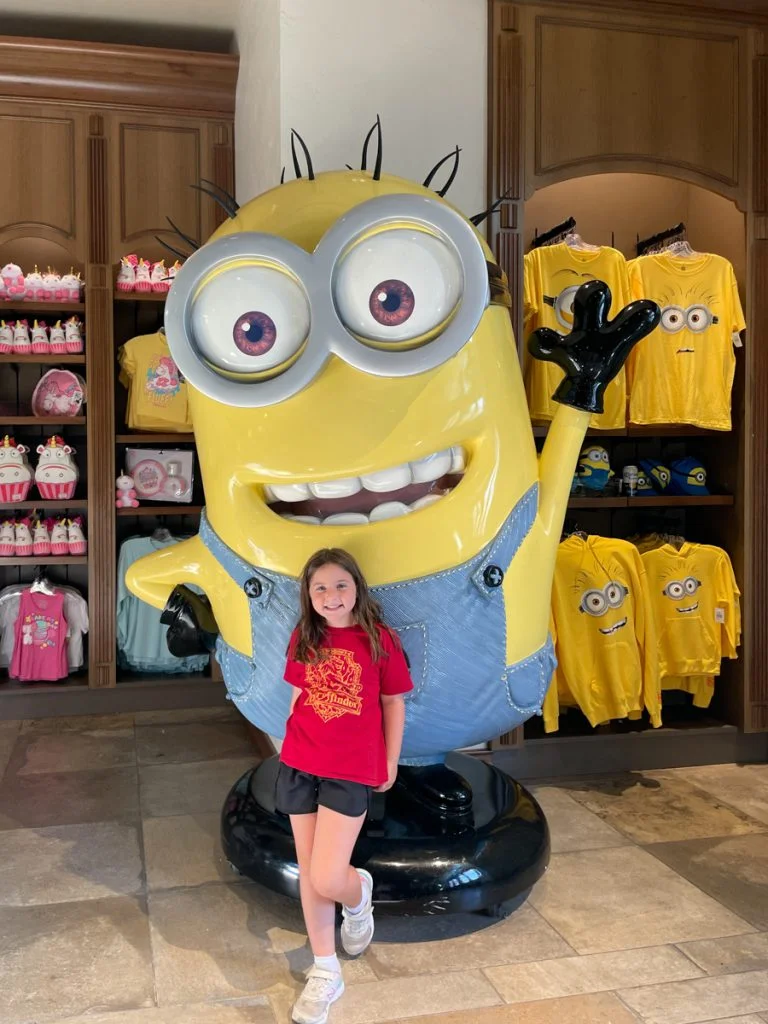 Tickets to Universal Studios Hollywood are expensive, ranging from $109 to $149 online and even more if you purchase in person (with the risk of ticket being sold out). I strongly recommend that you buy your tickets in advance online to save money and ensure that you'll be able to visit the park! There are a few ways to get discounted tickets to Universal Studios Hollywood:
Undercover Tourist – We've used authorized ticket seller before and had a seamless experience. They sell Universal Studios tickets at a discount of several dollars each. But the real savings come when you bundle your rental car: you can get up to 50% off your car rental! We've done this before and it saved us $200 on the car. If you have an account set up with the rental car company, you can even reach out before your trip to link it to your reservation to make pick up faster.
Get Away Today – Similar to Undercover Tourist, GAT is a big player in the authorized ticket market. They offer discounted packages for tickets + hotel, plus you can save an extra $10 with coupon 'VOYAGE'.
Get Your Guide – For our most recent visit, we actually booked our tickets through tour marketplace Get Your Guide. You can buy tickets from them just as you would from any other retailer. Why did I buy from a 3rd party seller? I only needed tickets for this visit, and I was able to cash back through TopCashback! If you aren't familiar with TopCashback, they provide a percentage of your purchase back at nearly every retailer you can think of. I use them
Universal Studios Hollywood tips for an amazing visit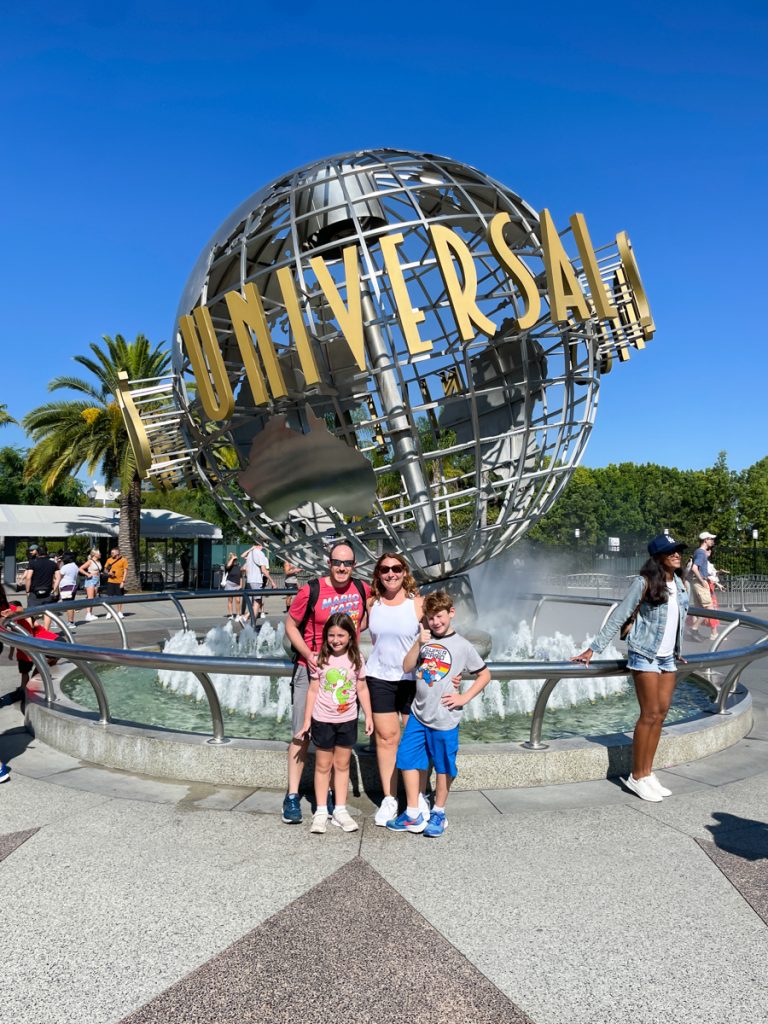 Check the calendar for your time visiting in LA. Generally Universal Studios tickets are date-specific and they're priced based on projected crowds and park hours. But those hours can vary dramatically: during busy season Universal Studios hours can be 8am to 10pm, while on weekdays or when there's an evening event they can be as short as 10am-6pm.

Know how much of Universal Studios you want to visit. If you want to hit every single popular ride at Universal Studios Hollywood, a day with limited hours may not be enough time. How much time to spend at Universal Studios Hollywood completely depends on whether or not you want to do all of the rides and attractions and how busy the park is.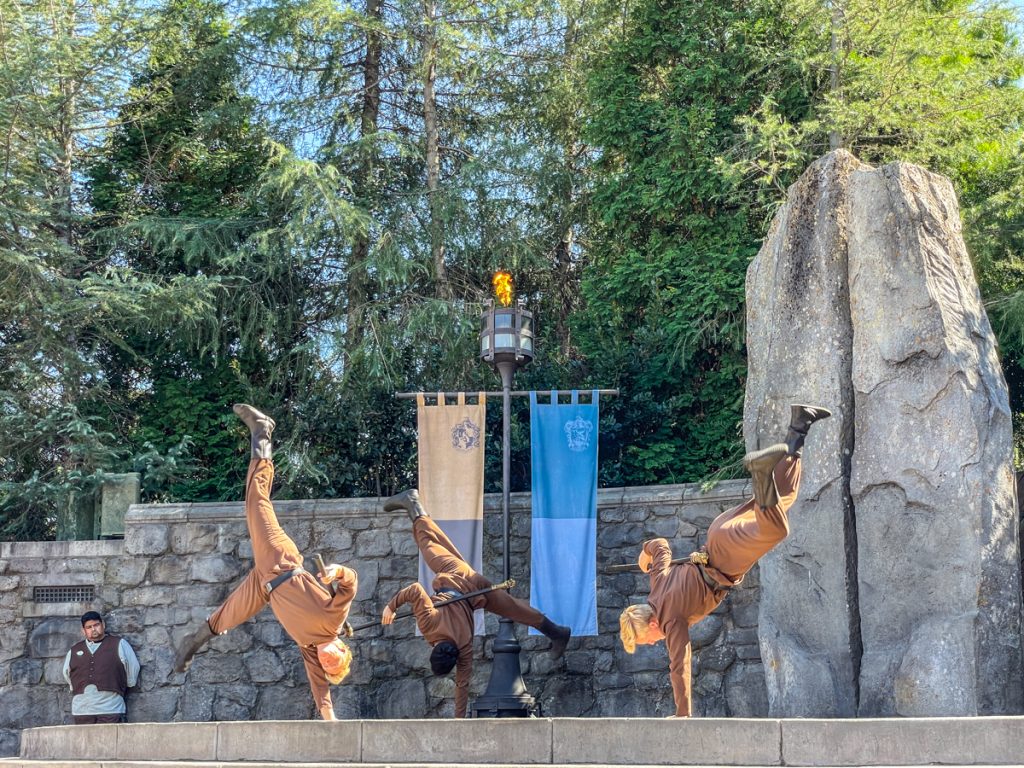 Download the Universal Studios Hollywood app while you're planning to familiarize yourself with ride options and wait times.

Decide if the Universal Express Pass is worth it for you. In my experience, if you're visiting Universal Studios when it isn't a school break or a weekend you can save your money. As of this writing, Express Pass costs an extra $90+ per person and doesn't even include the most popular ride in the park! But if you're visiting during summer or spring break and want to hit every ride it may be worth the cost to avoid spending an hour or two in line for popular rides. This guide is really helpful for deciding whether or not to purchase it.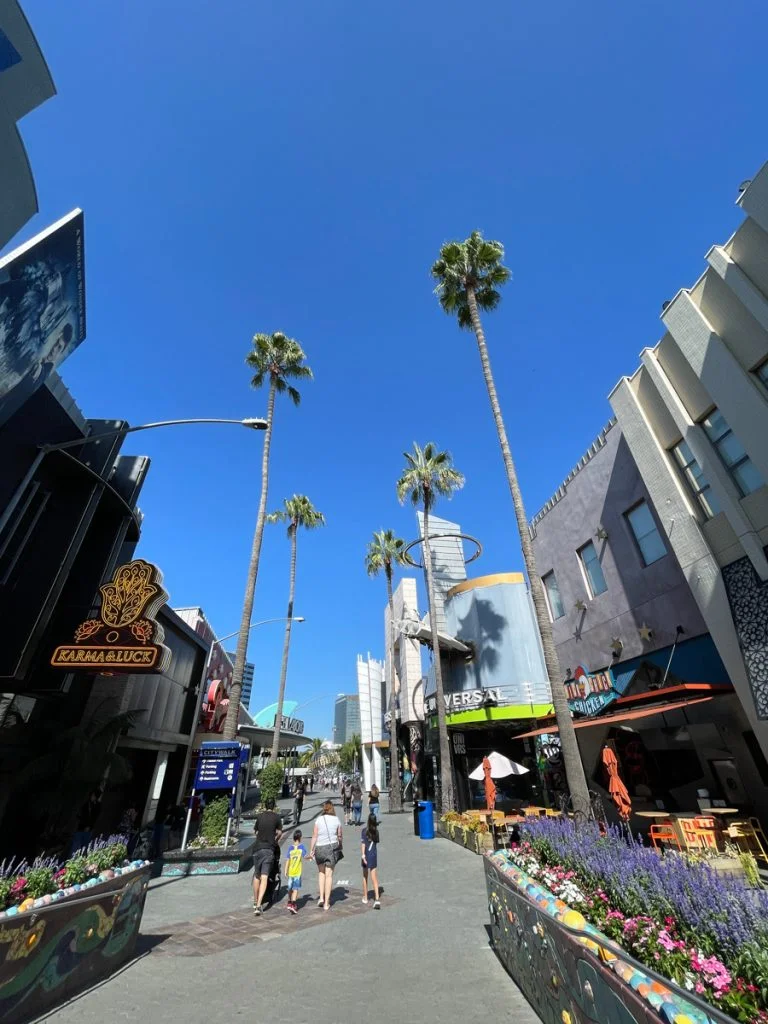 Plan to arrive at the Universal Studios Hollywood parking structure about 30-40 minutes before opening time. You'll need to wait in line to pay, park and then walk through CityWalk. That process took us 25 minutes on an extremely quiet day. Alternatively, if you take Uber you'll be dropped off righ near the park entrance. Paying up for premium parking (an extra $20-40) also gets you closer to the gate.

Consider upgrading to Super Nintendo World "early access" at Universal Studios Hollywood. The new Mario Kart ride is absolutely amazing and is not part of Express Pass. But if you pay the (more reasonable) price to get in an hour early, you can enjoy Mario Kart before everyone else with a very short line and then quickly hop to the other popular rides while everyone else dashes down to Super Nintendo World! Several of the other popular rides are also nearby in the lower lot, so you'll even have an extra 10-15 minutes after the regular opening time before other guests arrive.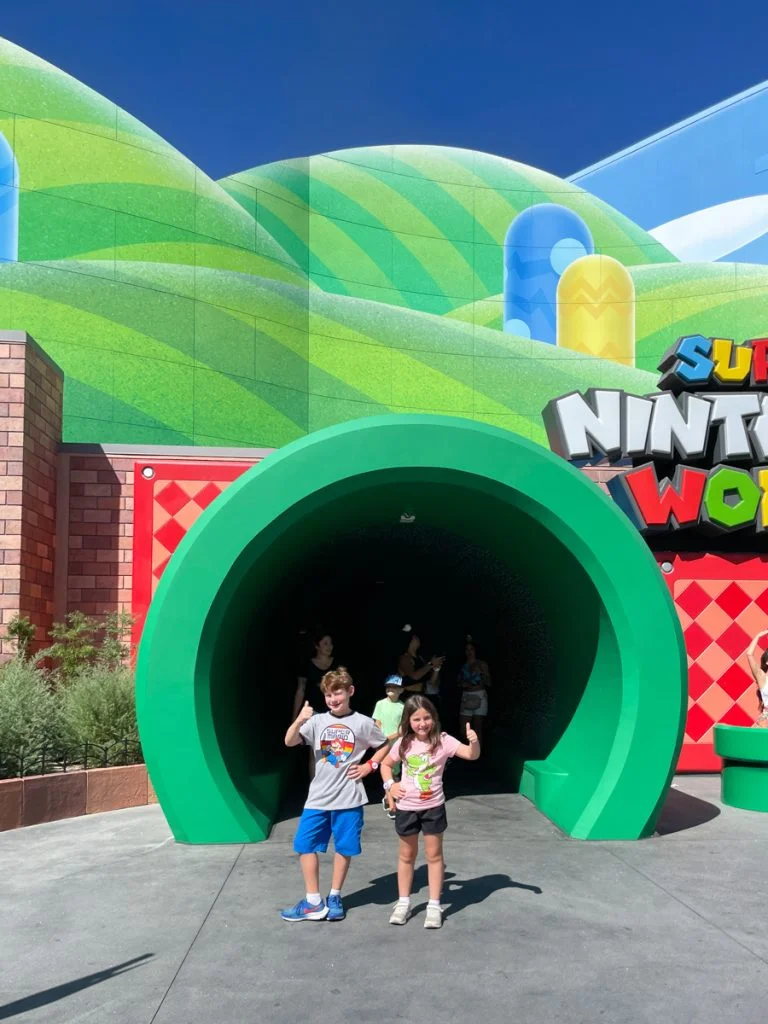 You may need to join the "virtual line" for Super Nintendo World when you enter the park if it's busy. You can't do it before you enter the park and it doesn't get you on Mario Kart any faster, but just helps with crowd control while the World is still at peak popularity. 

Universal Studios Hollywood has two sections, the Upper Lot and Lower Lot. You'll enter in the Upper Lot, which has Hogsmeade (Harry Potter), Krustyland (The Simpsons), the Waterworld live stunt show and most of the attractions for younger kids including Dispicable Me Minions Mayhem (one of our family's favorites), Kung Fu Panda, Secret Life of Pets and Super Silly Fun Land. The Lower Lot is home to the new Super Nintendo World along with Jurassic World (and the Dino play area), The Mummy and Transformers. A series of steep escalators connects the two sections, with an alternative tram option for those with mobility challenges. Expect to spend 5-10 minutes getting between the Upper and Lower Lots.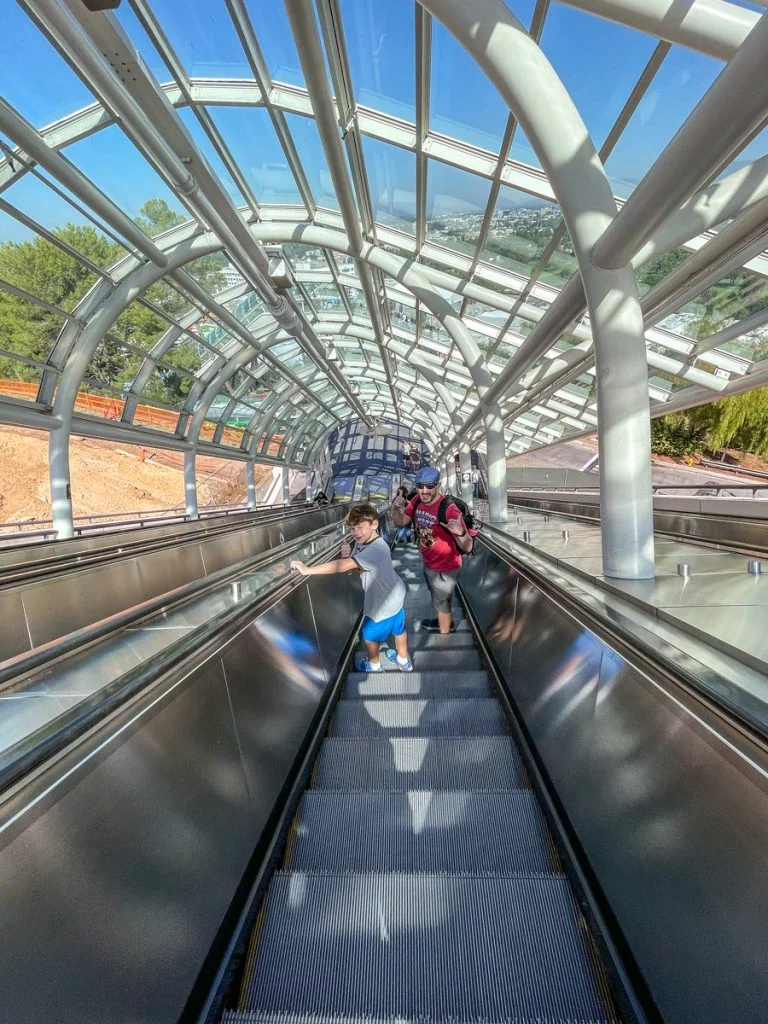 Choose your dining wisely. We tried out some of the Universal Studios themed dining options in Orlando and can't say we were very impressed with the quality for the exorbitant price so we avoided the park food in Hollywood almost entirely. But my sources tell me that Cocina Mexicana and Jurassic Cafe are decent options that won't cost an arm and a leg. On a busy day you can order your meal through the app and just go pick it up at the counter when it's ready – that can be a huge time saver.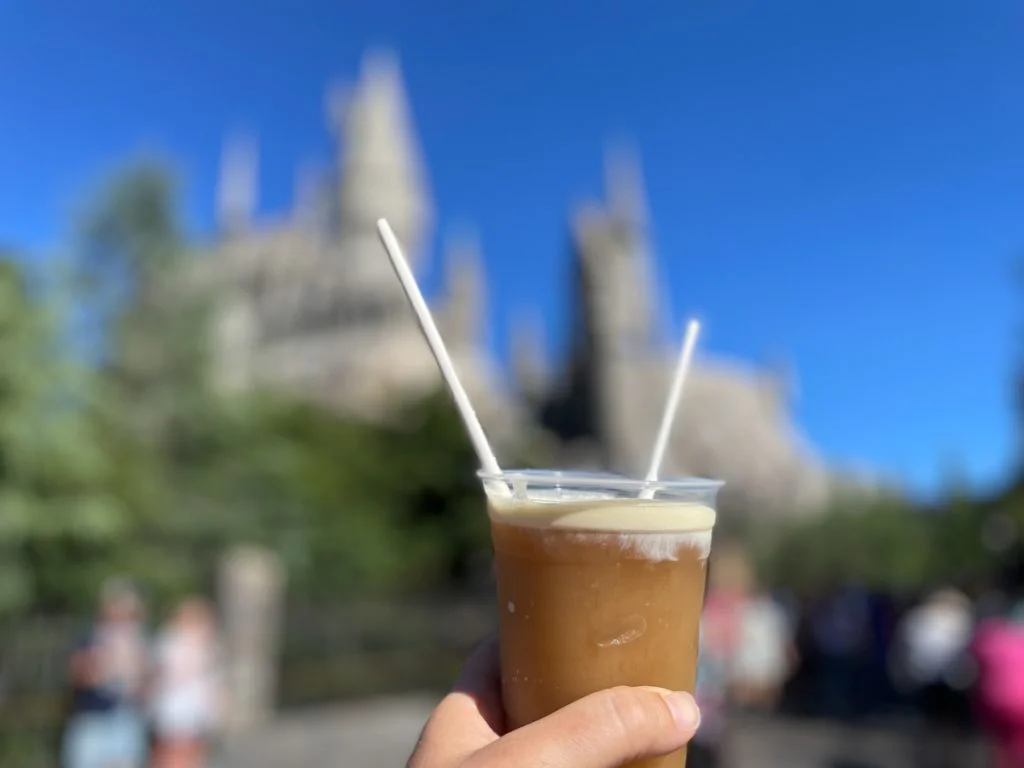 One of the best snacks at Universal Studios Hollywood is (obviously) butter beer! The iced/slushie version is perfect for a hot day. Yes it's almost $10 per cup, but it's worth it. Two cups is enough for our family of four to share.

If you want to eat at Toadstool Cafe (which we've heard is cute but terrible), scan the waitlist QR code at the entrance to Super Nintendo World first thing in the morning. We visited on a very light day and the entire day's waitlist was full 90 minutes after park opening. Insider tip: if Super Nintendo World is on a virtual line, a Toadstool Cafe reservation will get you in.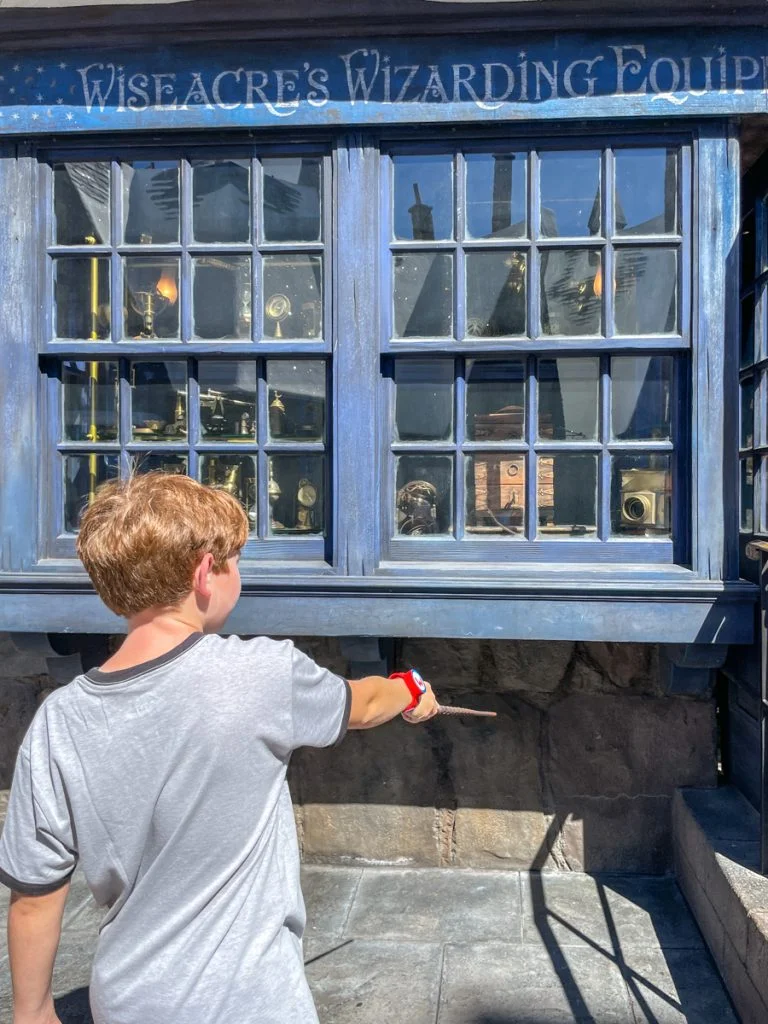 To fully experience Super Nintendo World or the Wizarding World of Harry Potter, prepare to pay up for an accessory – a power up band for Nintendo ($40) or a wand at Ollivanders in Hogsmeade ($40-60). In our experience the wands from Orlando work in Hollywood, but it seemed like many of the interactive elements didn't function as smoothly as we expected. On the other hand, the power up bands we purchased worked perfectly and unlocked so many cool experiences in Super Nintendo World – plus they continue to be useful as amiibo with compatible games for Nintendo Switch. My kids specifically recommend using them for Super Smash Bros, Super Mario Odyssey, Mario Kart 8 and Captain Toad Treasure Tracker. Winning the "mini games" within Super Nintendo world earns keys that link to your power up band; once you have three keys, you can participate in the final boss showdown in Bowser Jr's castle! No power up band = no boss battle.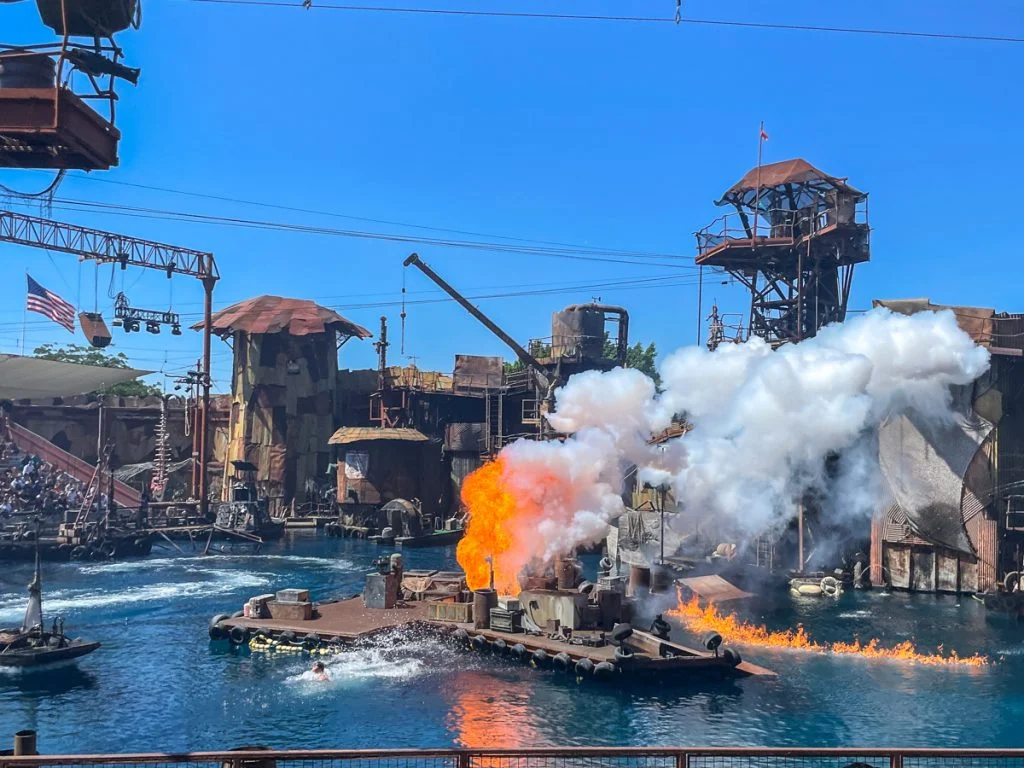 The Waterworld live stunt show at Universal Studios Hollywood is pretty darn impressive! It only runs a few times per day so be sure to set an alarm to get there about 5 minutes before showtime on a quiet day or as much as 15-30 minutes early on a busy day. Choose your seats wisely – the lower seats in the green zone get soaked while the higher seats stay dry. There's no wrong answer though, as sometimes the splash zone a nice way to cool off!

Consider a change of clothes or a swimsuit for young kids. Super Silly Fun Land has a pretty amazing water play structure full of dump buckets and sprayers, and it's hard for kids to resist on a hot day.

Some of the more intense rides require you to put your belongings in a locker. The lockers are free, but you can't have a backpack on The Mummy or Harry Potter and the Forbidden Journey.

What to bring to Universal Studios Hollywood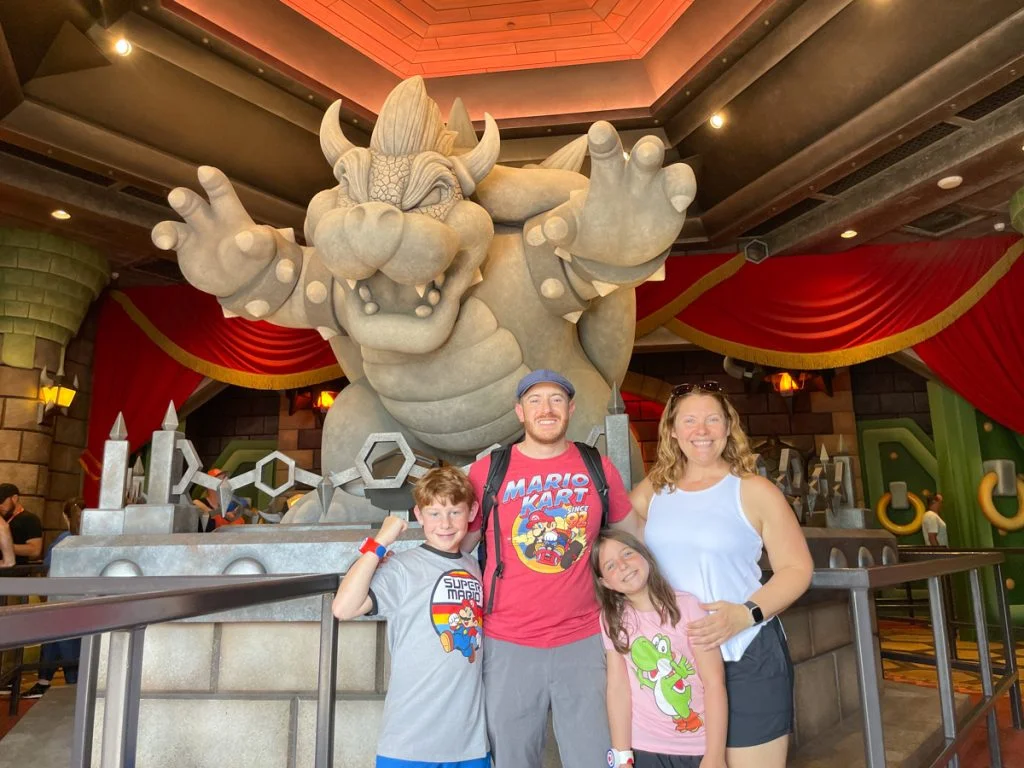 Overall a day at Universal Studios Hollywood isn't nearly as intense as visiting Disneyland or other large theme parks. But there are a few things to bring with you to make your day awesome.
Universal Studios Hollywood FAQs
How many days should I spend at Universal Studios Hollywood?
In my experience one day is usually enough for Universal Studios Hollywood unless you're visiting on a short day and want to ride every single ride. 
Is Universal Studios Hollywood worth visiting?
Universal Studios is a great addition to an LA itinerary, but isn't large enough to be the focus of your visit. Thankfully there are tons of awesome things to do in LA on the rest of your visit! For example, be sure to add a stop at the Warner Brothers Studio Tour the day before or after.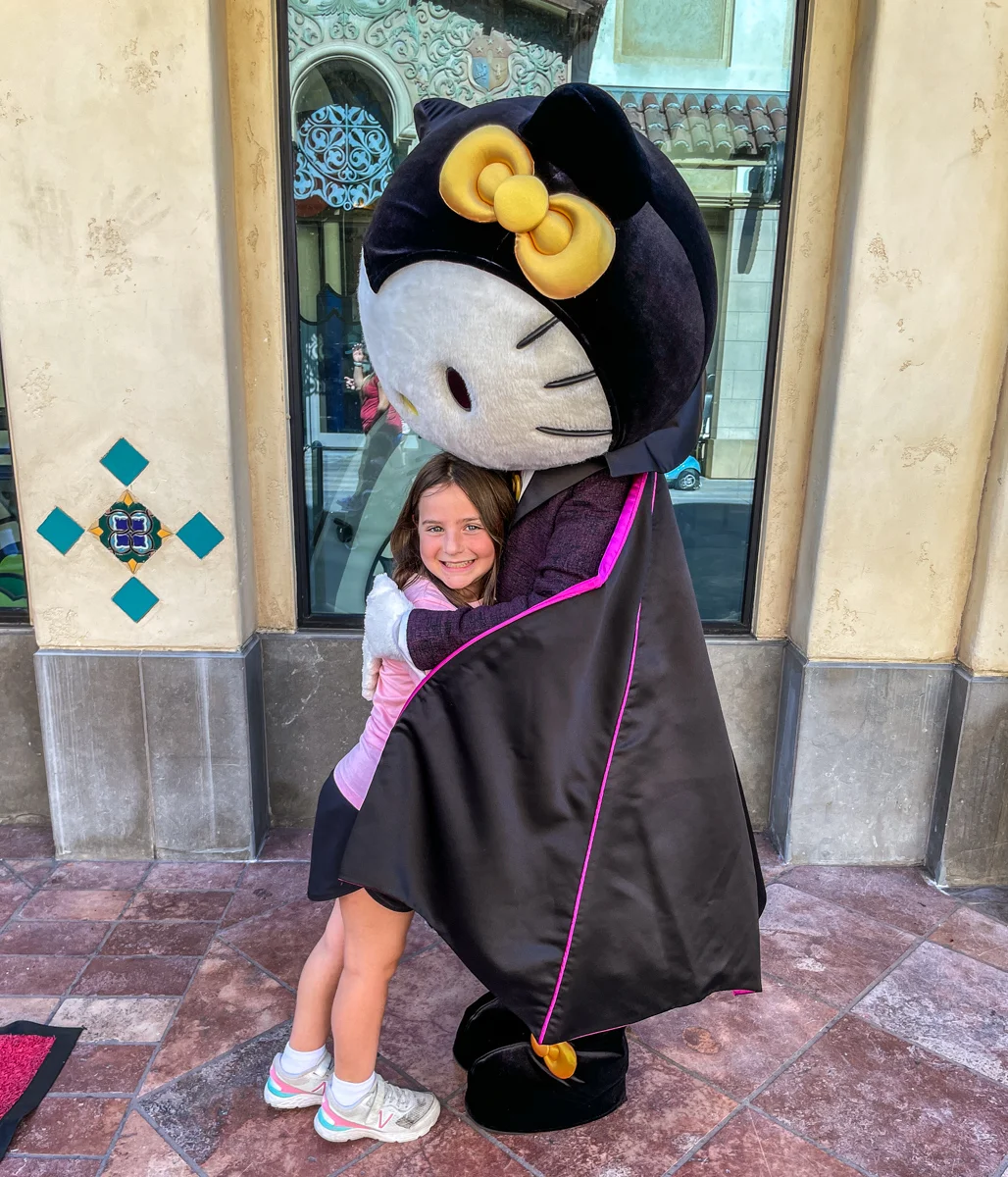 Should I stay on property at Universal Studios Hollywood?
Unlike Orlando, there's really no such thing as "on property" in Hollywood. There are several hotels in walking distance that you can consider but they don't get any extra theme park benefits.  
Can you visit the Hogwarts Castle without going on Harry Potter and the Forbidden Journey?
Yes, you can tour the castle and then just exit before getting on the ride! Don't skip this even if you hate thrill rides. You can also pop into the Forbidden Forest next door (typically used when the line is extra long) to take a photo with the Weasley's Flying car.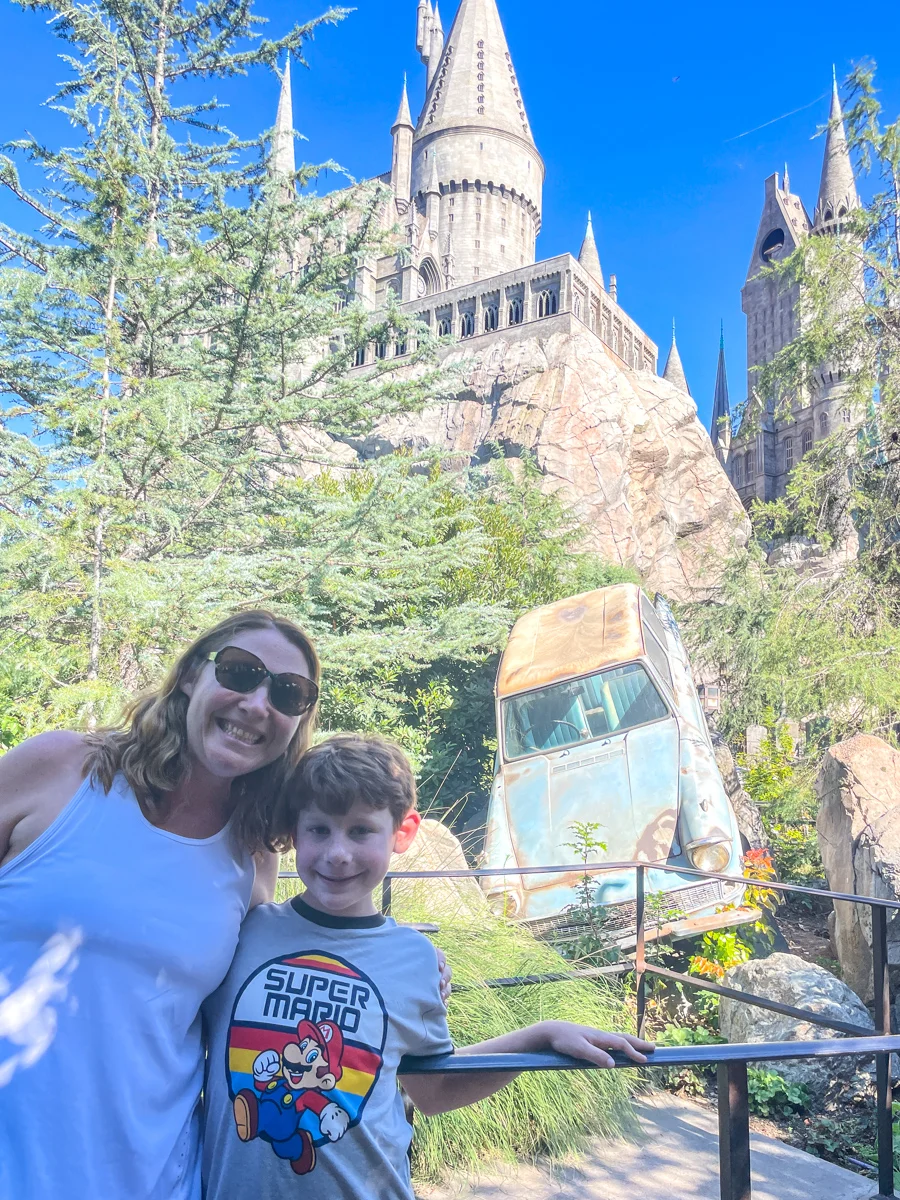 Before you go…
If you're certain you'll include Universal Studios Hollywood in your Los Angeles itinerary, be sure to read up on whether or not to rent a car in LA and which airport to fly into!