Trying to find a place to eat in Santa Monica can truly be a mystifying experience but also an amazing one. With countless amazing restaurants in this iconic neighborhood, the idea of picking a place to eat at can be a bit daunting. However, this guide will break down 8 amazing places to eat in Santa Monica that will leave any hungry diner happier and fuller than they were before they sat down.
Whether you are a Santa Monica local looking to find new spots to try or a traveler planning a trip, there is bound to be a great option for you on this guide. Use this guide as a tool to find some of the best places to eat in Santa Monica for a variety of groups and travelers! If you are looking for activities or a place to stay for your visit to Santa Monica check out my activity and accommodation guides.
You can also use this handy map to narrow down the best places to stay in Santa Monica:
For Sandwiches: Bay Cities
As far as classic Santa Monica establishments go, it does not get much more iconic than Bay Cities deli which has been open since 1925. This shop is always bustling with huge lines for sandwiches stacked high with deli meat and incredible fresh vegetables and trust me, it is well worth the wait. The deli is also a bakery and they bake fresh bread for the sandwiches every hour which takes the experience to the next level. The bread is absolutely fantastic and I would strongly recommend purchasing a loaf in addition to any sandwiches you might get, its simply that good. Sandwich highlights include the Godmother which many consider the best sandwich in the city (Prosciutto, Ham, Capi Cola, Mortadella, Genoa Salami and Provolone Cheese) and the Roast Beef is a personal favorite. Take a sandwich to the beach and enjoy a Santa Monica tradition thats been around since 1925! They are closed Mondays and Tuesdays so keep that in mind when planning a visit.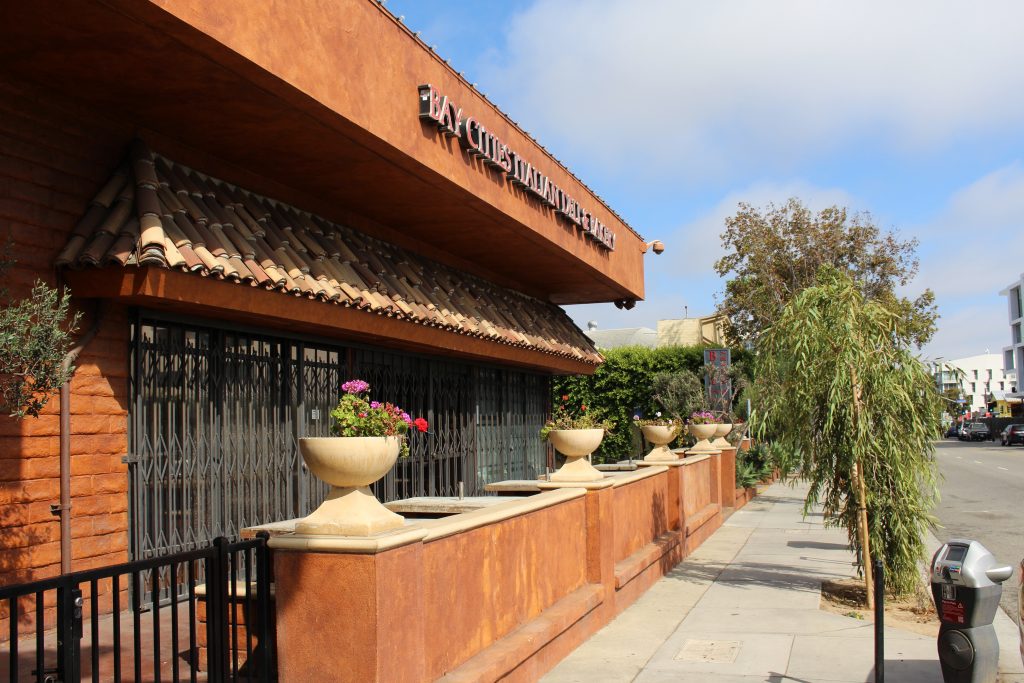 For Pasta: UOVO
If you find yourself in the mood for truly fantastic pasta in Santa Monica, check out UOVO on Second Street. This upscale pasta bar has a beautiful interior and great vibe combined with some amazing pasta. The main draw to UOVO comes from how they make all of their pasta in Bologna Italy and fly it all overnight to their restaurants in Los Angeles. Outside of the actual pasta production, the menu has authentic Italian influence throughout due to collaboration with a variety of restaurants throughout Italy. All the ingredients are as authentic as possible and the restaurant emphasizes their mission of creating the pasta that equals the best of what you can find in Italy. My personal favorites on the menu are the Ragu and Vongole but with the deliberate attention to every ingredient, there are no bad choices at UOVO.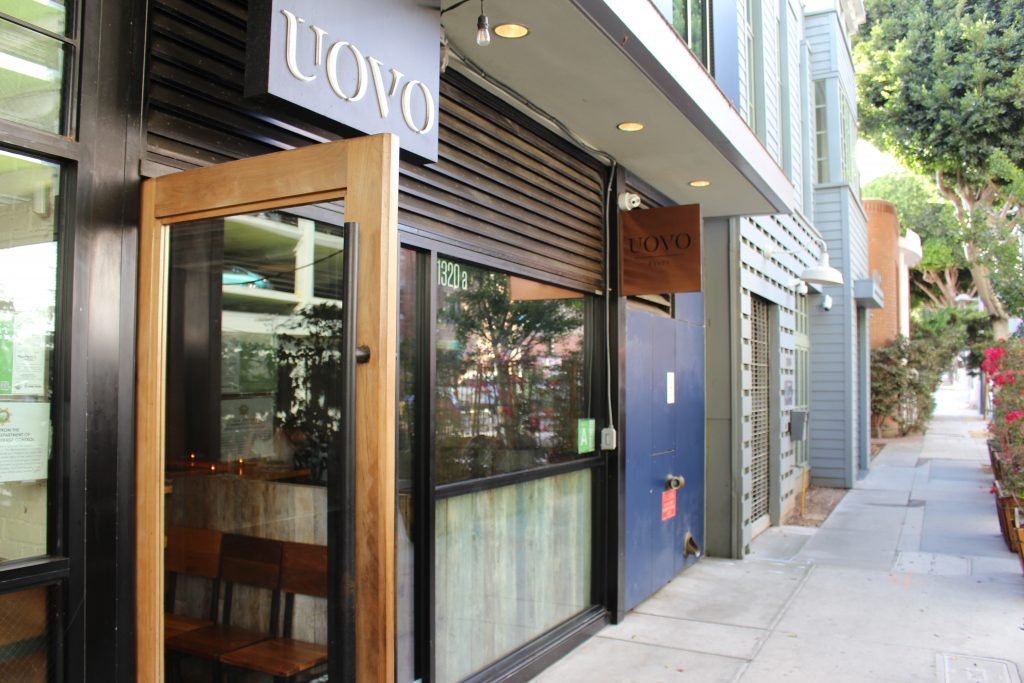 For Salads: Alfalfa
One of the best places to get a delicious and fresh salad in Santa Monica is Alfalfa. Alfalfa got their start in New Jersey but opened up this Santa Monica location in 2021 and have quickly become a go-to spot for this health centric neighborhood. The restaurants approach is simple but timeless, they use high quality and fresh ingredients to give customers tons of options for their meal. They have many house salads but I personally elect to build my own. All the options they have are super high quality and getting to design your own salad ensures you get everything you want and nothing you don't. While it is a health centered restaurant, I would not recommend leaving until you've tried one of their house-made gluten free donuts (the lavender doughnut is a personal favorite of mine)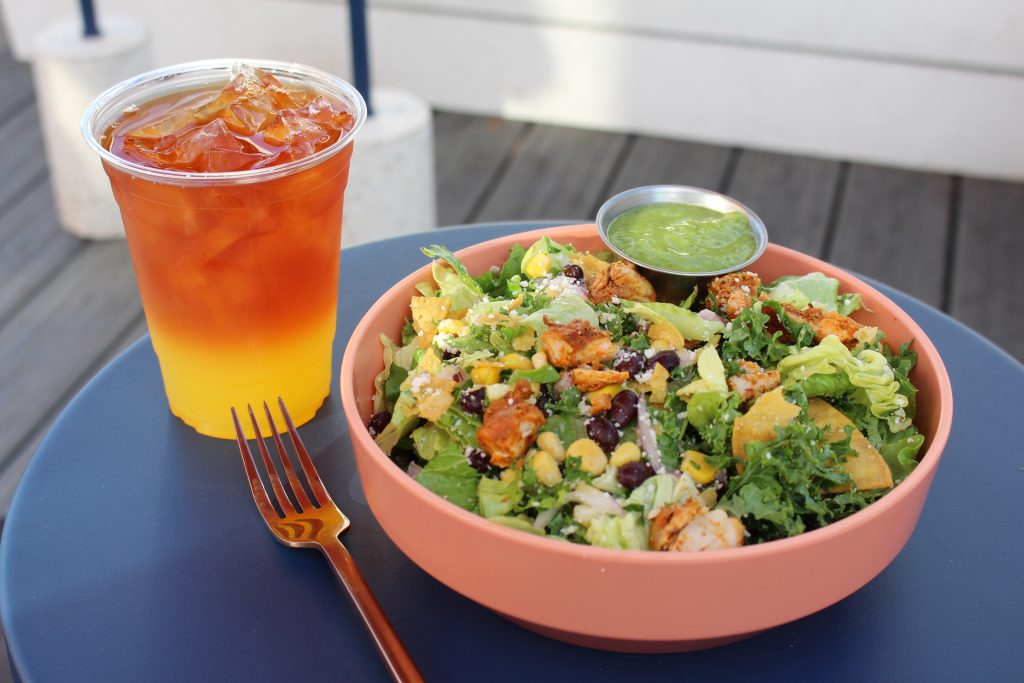 For Brunch: Huckleberry Cafe
If you are looking for a great breakfast and lunch spot in Santa Monica, look no further than Huckleberry Cafe. The restaurant is part of the critically acclaimed Rustic Canyon restaurant group which includes other Santa Monica favorites like the namesake Rustic Canyon, Milo and Olive, Tallula's, and many more. Huckleberry is well known for their absolutely fantastic baked goods and their use of a farm to table approach for everything on the menu. Everything they serve is fantastic but I would personally recommend the Huckleberry Breakfast which includes eggs, bacon, breakfast potatoes, and an english muffin as well as Dad's pancakes which are my favorite pancake in the whole city. I could not recommend this place more and would urge any traveler to not miss one of the best restaurants in the whole city.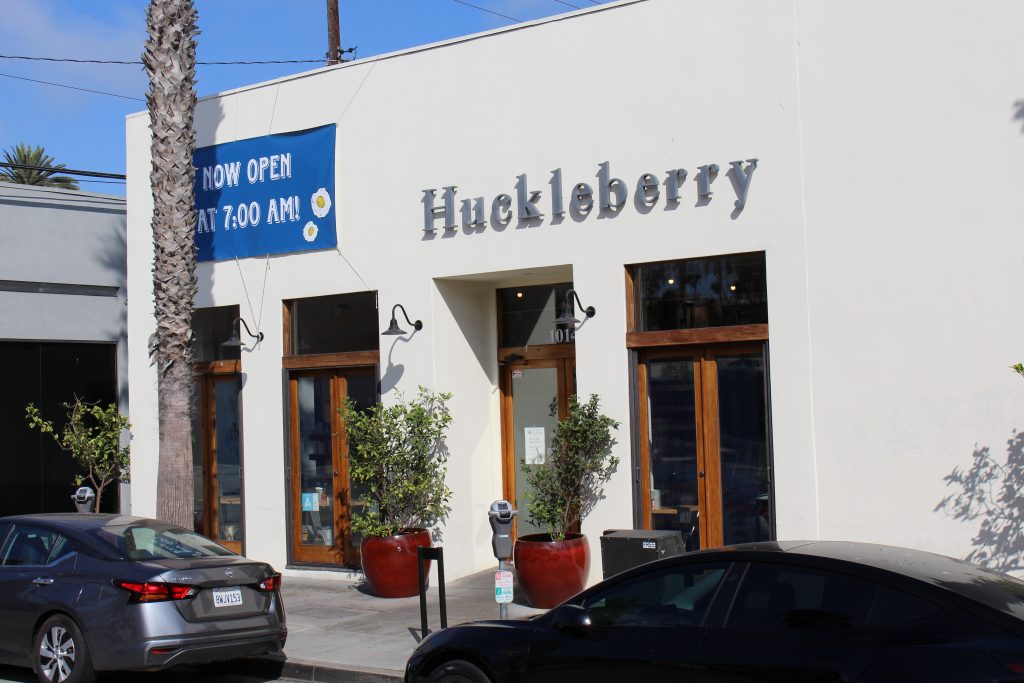 For a Night Out: Birdie G's
As one of the hottest restaurants in Santa Monica right now, Birdie G's is quickly turning into a neighborhood favorite. An upscale member of the aforementioned Rustic Canyon restaurant family with an Eastern European cuisine meets California produce menu, Birdie G's heavily focuses on locality and sustainability of ingredients. The wine list is fantastic and extensive and the kids menu is surprisingly great as well. This is a great spot for groups looking for a place to eat at in Santa Monica. Personal favorites on the menu include the pickled vegetable table as well as the lamb which I found incredible.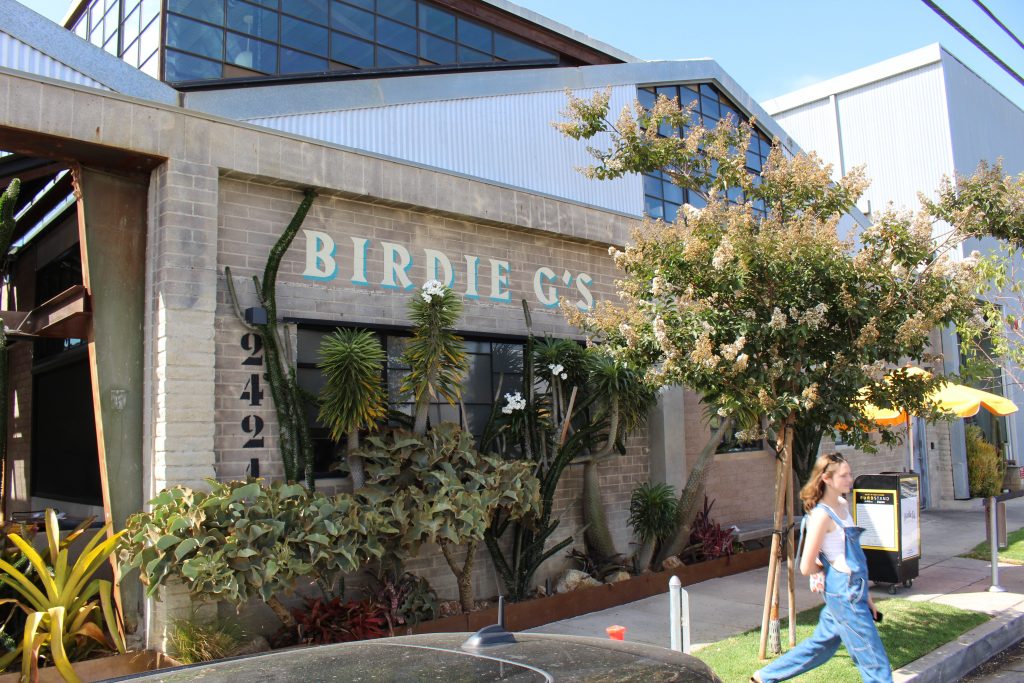 For Burgers: HiHo Cheeseburger
One of the best cheeseburgers in the entire city is found right in the heart of downtown Santa Monica on Second Street. HiHo cheeseburgers has been serving delicious 100% grass-fed Wagyu cheeseburgers since opening this location in 2017. The menu is simple and delightful, they offer burgers and chicken sandwiches in combination with fries, shakes, and other desserts. What makes such a simple menu stand out is the quality of the ingredients and HiHo excels in the regard. Every single thing on the menu is done to an incredibly high standard and the result is quality you can taste. I personally would recommend getting a burger but taking their option to put their pastrami on top for a a burger that rivals any other spot in the city.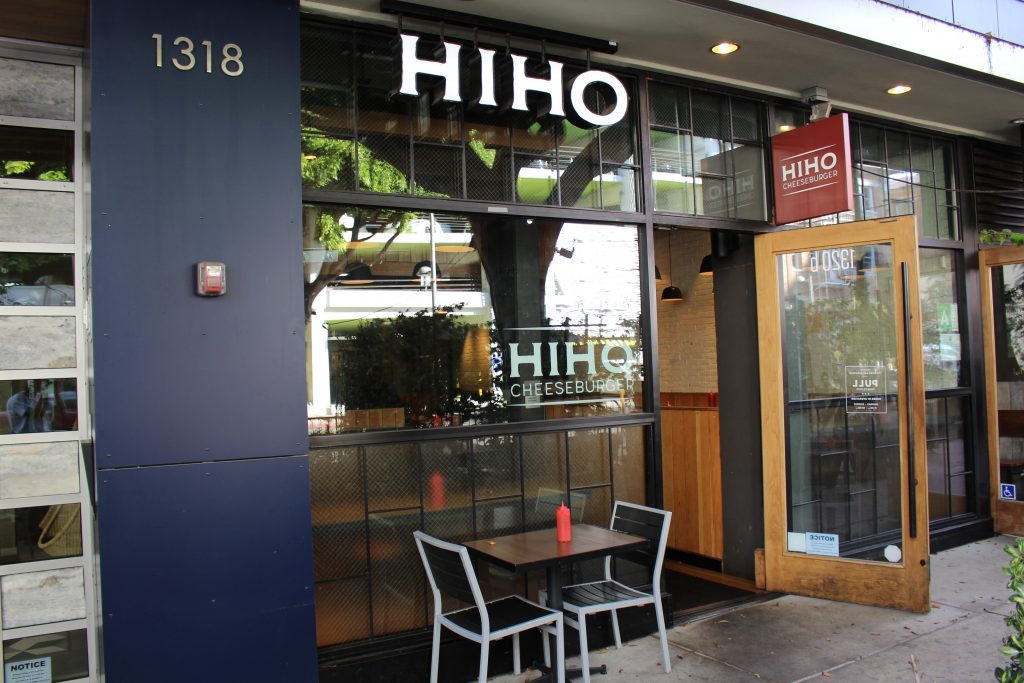 For Breakfast: Dogtown Coffee
If you are a traveler interested in the surfing history of Santa Monica and in the mood for a delicious breakfast, Dogtown coffee roasters is the right spot for you! This cafe occupies the iconic Jeff Ho Surfboards and Zephyr production space and pays homage to that legacy by being a community space for local surfers and preserving an incredibly important piece of surfing skateboarding history. While all the history stuff is interesting, the real draw to this spot is the healthy and delicious breakfast menu as well as their delicious coffee. I personally spring for the steak, egg, and tater tot burrito with a Salty Dog Iced Coffee but have yet to be disappointed with any of the food options on the menu. If you are interested in learning more about Dogtown and Santa Monica's surfing legacy I recommend you check out this written history and the film Lords of Dogtown(2005).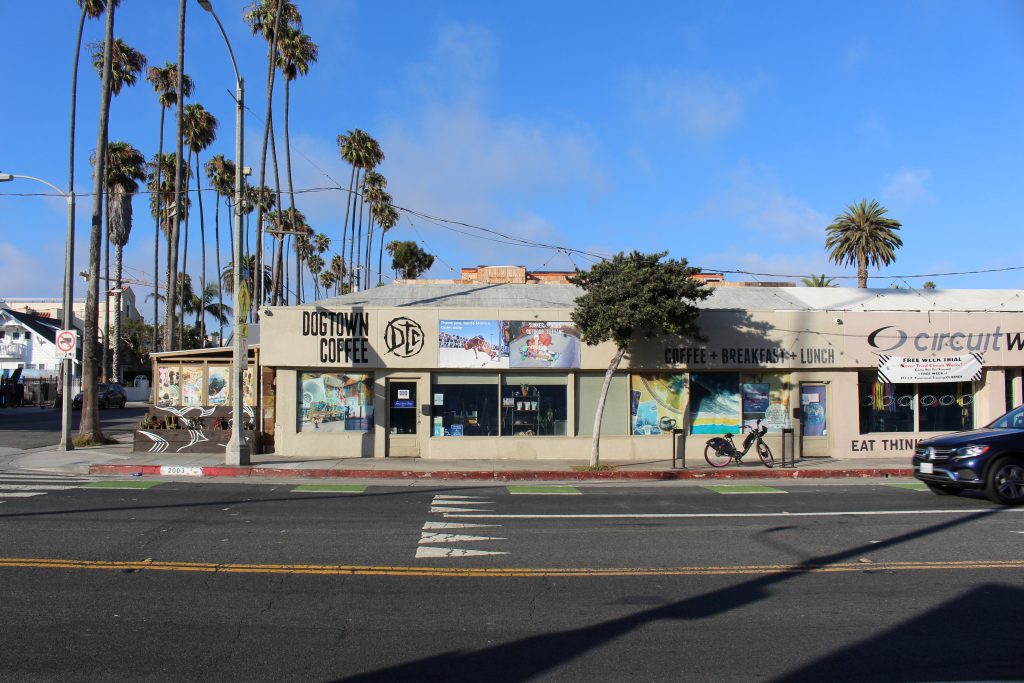 For Group Dinners: Gilbert's El Indio
If you and a group are looking for somewhere fun and delicious for dinner, I would strongly suggest checking out Gilbert's El Indio. This family owned and operated Mexican restaurant has been serving locals delicious food for over 45 years and is a family favorite.
They do a classic Mexican menu but truly do it all so well. Personal favorites of mine are the crispy chicken tacos and the carne asada plate, but it is incredibly difficult to be disappointed here. In addition to great food, they have a great drink menu and a fun ambiance that is perfect for groups!
You might even want to incorporate a visit to Gilbert's into your family-friendly Santa Monica itinerary!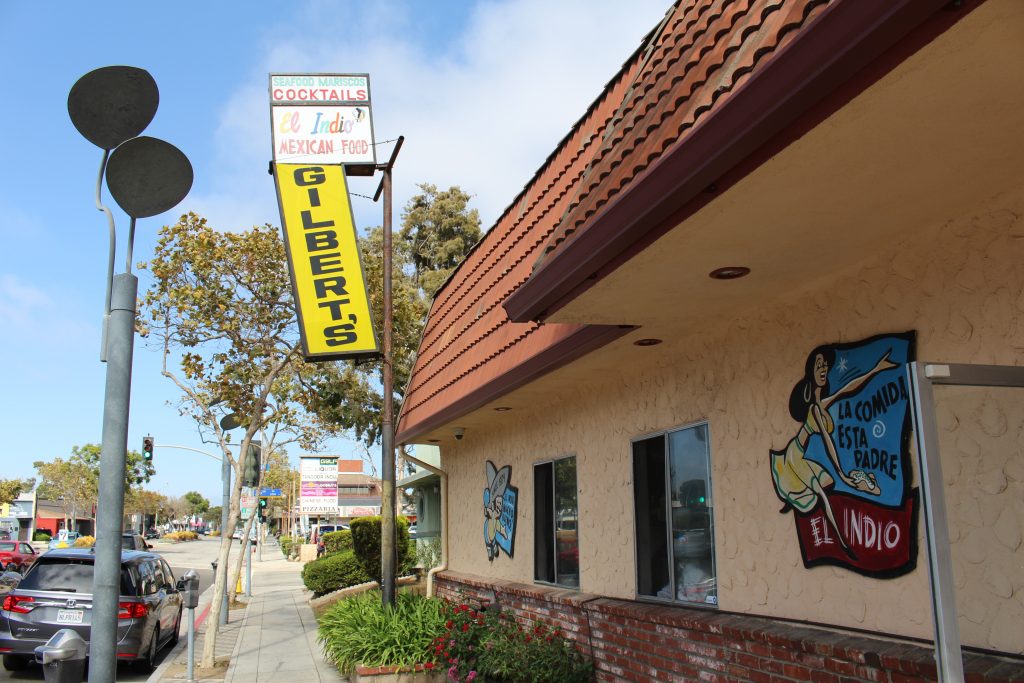 Planning your trip to Santa Monica
Need more info? Check out these articles as you plan your family trip to Santa Monica: