Westwood has countless reasons to visit and tons of great options to stay at for every group size and purpose. Because Westwood is the college town that houses UCLA the neighborhood is very walkable and all the hotel options are centrally located and allow you close walks for almost everything. However, unless you plan on spending your time exclusively in Westwood I would highly recommend renting a car for your stay. It will make getting to all the LA has to offer much easier. This guide will make choosing the perfect Westwood accommodation for your trip as easy as possible. I have structured the guide with two great Westwood hotels first, followed by the best short term rental options in Westwood if you want a little more space to yourself to explore the neighborhood and UCLA.
Hotel Options:
The W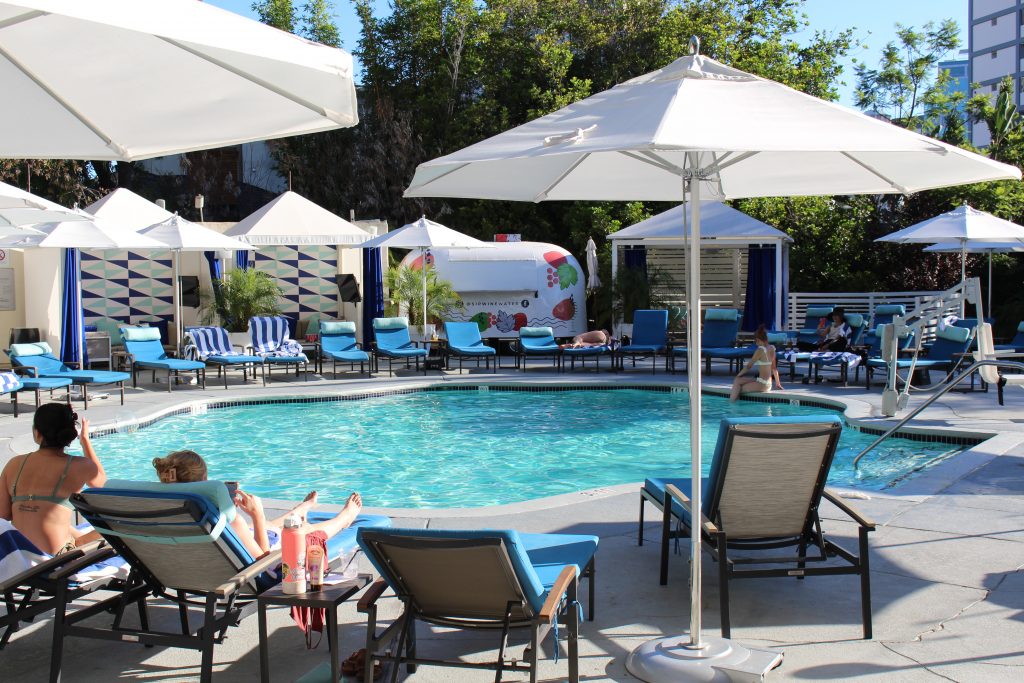 The W is one of the best hotels in Westwood and a great place to stay regardless of the reason for your visit. The hotel is very modern with interesting art everywhere you look and delicious bars and restaurants. The pool is also a highlight as it features gorgeous cabanas and great food and beverage service. The location is great as it is right in the Westwood Village and it is very easy to walk to anything you might want to do in UCLA or Westwood. Everything about this hotel makes it a great place to stay for your visit to Westwood.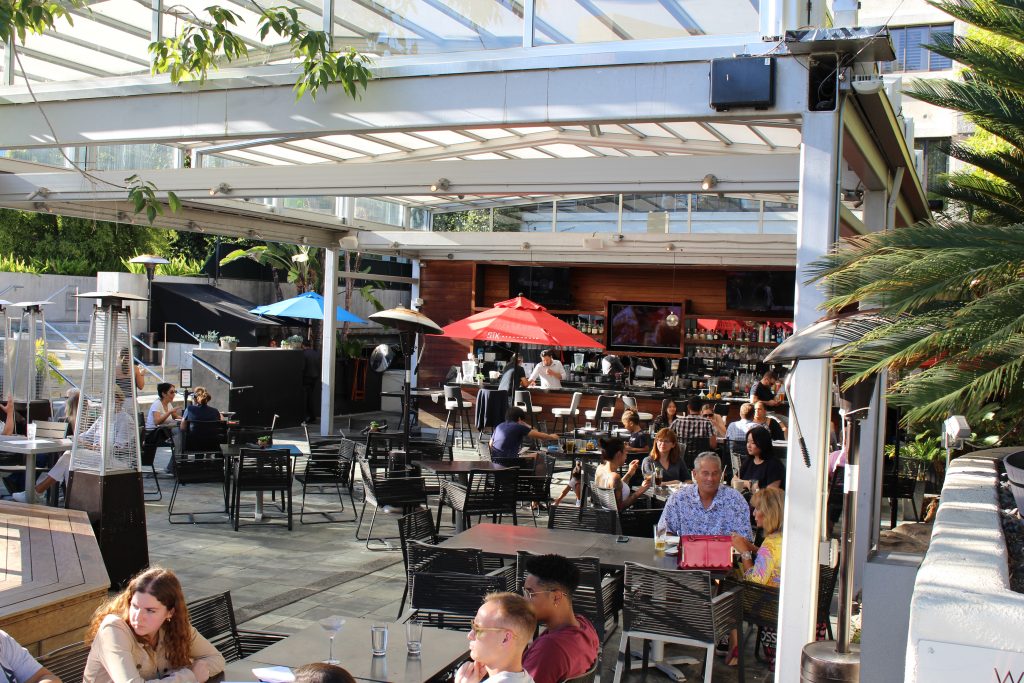 Royal Palace Westwood Hotel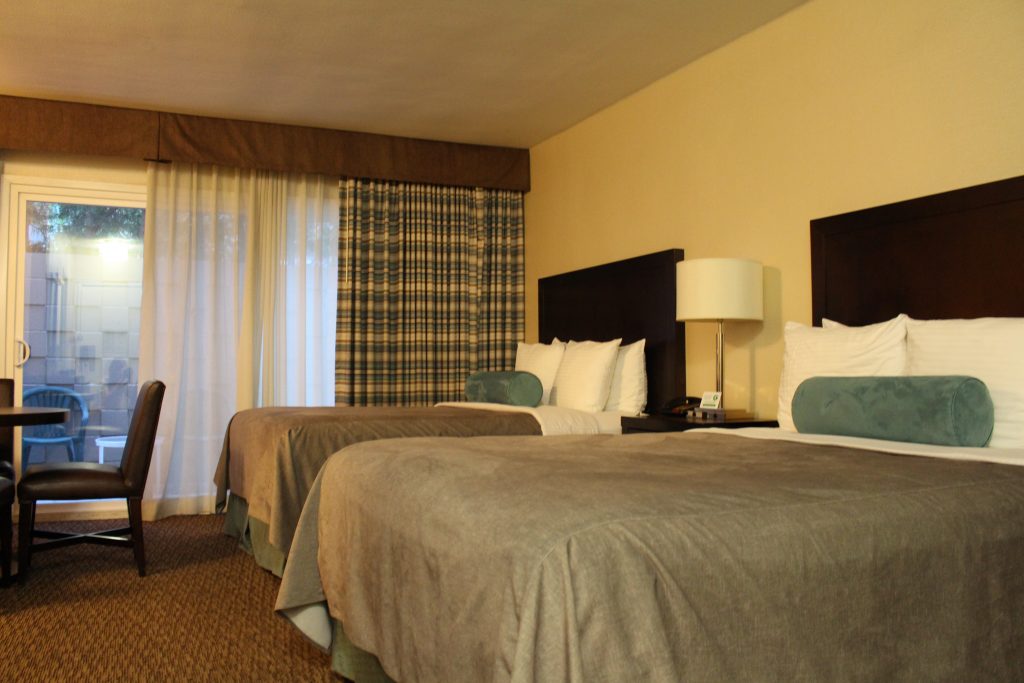 The Royal Palace is a great option if you are looking for something clean and comfortable in Westwood on a budget. This hotel has a great location right in Westwood Village and has tons of restaurants and activities within walking distance which is a huge plus. The hotel does not very many amenities but the rooms are clean and very spacious which makes this a great pick for your visit to Westwood or UCLA.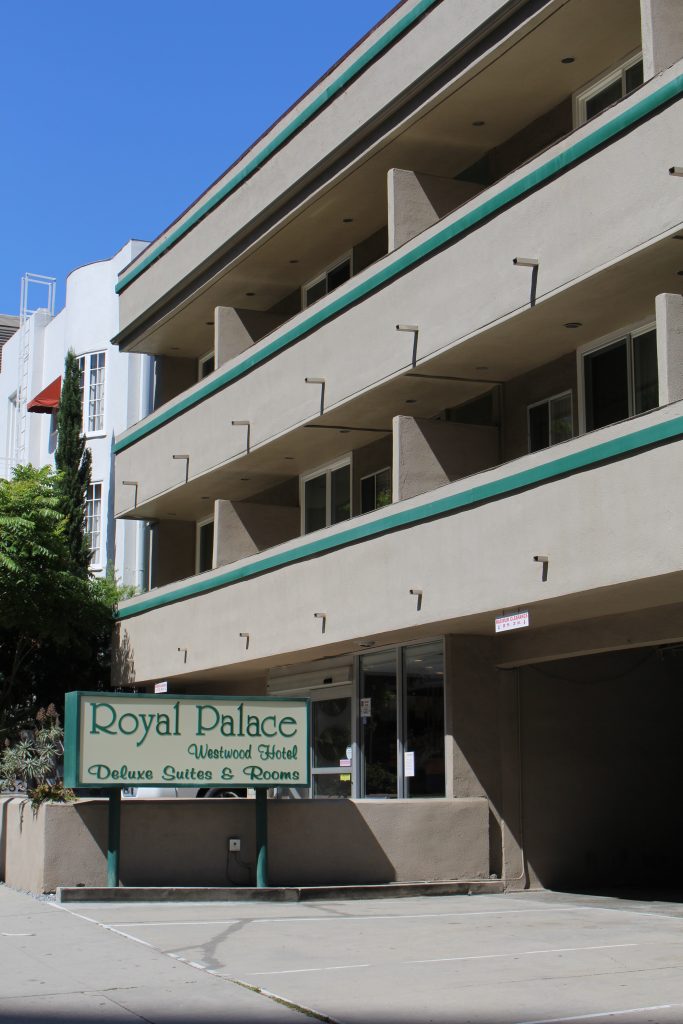 Short Term Rental Options:
Whether it be visiting for an extended amount of time or traveling with a large group there are countless reasons why you might prefer a short term rental property as opposed to a hotel. It can be really nice to have a space all to yourself and these are some of the best options in Westwood for that purpose.
Three Bedroom Spanish House (Sleeps up to 8)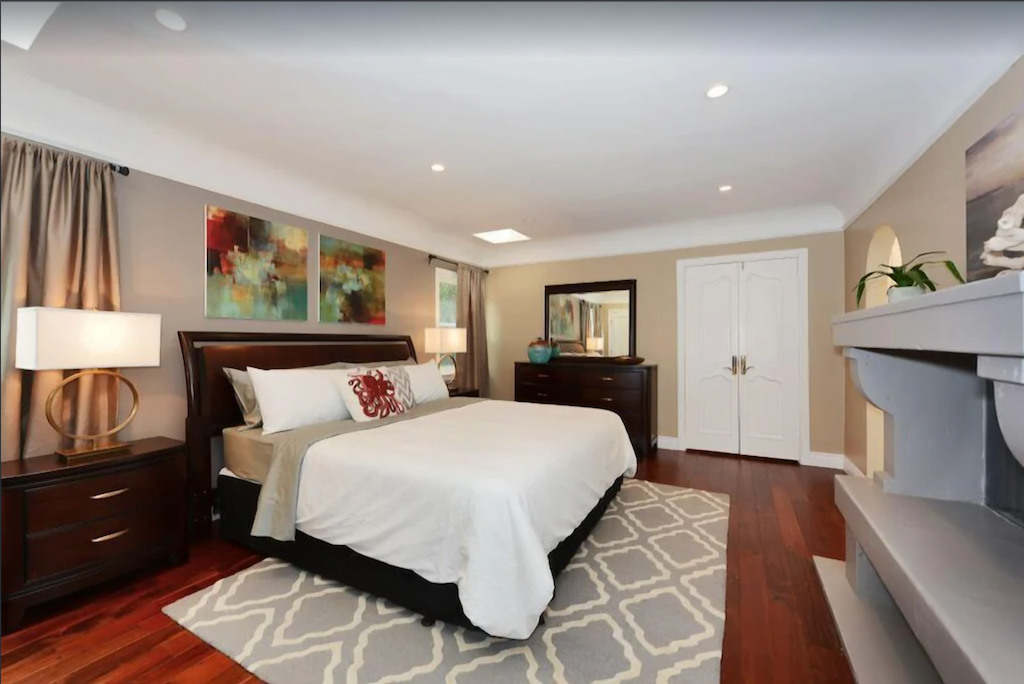 This gorgeous Spanish style home located just outside of the Westwood Village and near UCLA is one of the best short term rental options in Westwood. Highlights of this property include the great backyard sitting area, convenient location, on site parking, and large amount space for groups or families. The price is also a strength of the property as it is around the price of the average hotel room in the area and comes with a ton of features you would not get in a hotel like a kitchen and multiple bedrooms.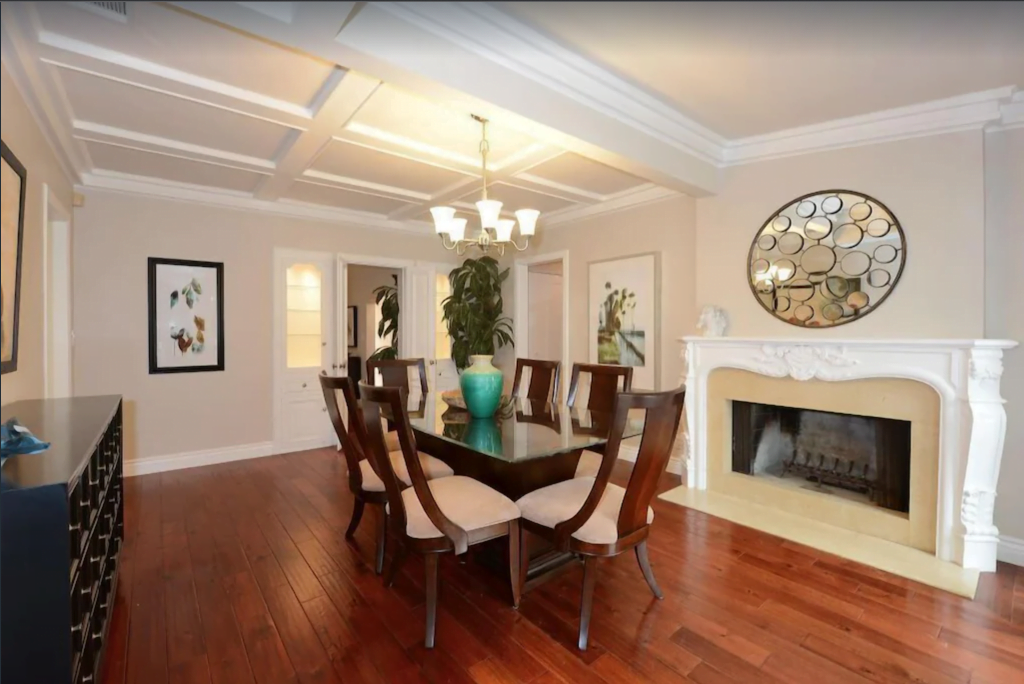 Modern One Bedroom Apartment (Sleeps 2)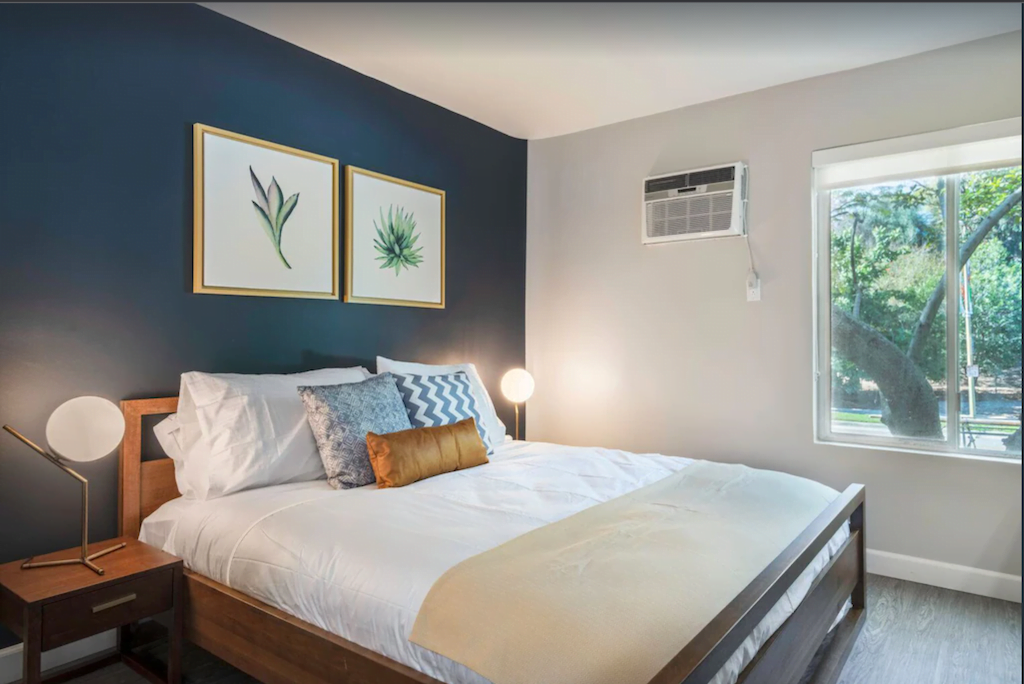 If you are a couple or individual visiting Westwood or UCLA this apartment located in the heart of Westwood Village might be the best option for you. The unit comes with a beautiful living room, fully furnished kitchen, and the complex has a pool as well. This is a great option if you are planning on having a longer visit to Westwood as you get far more than you would in a hotel and the price is a great deal for what you get.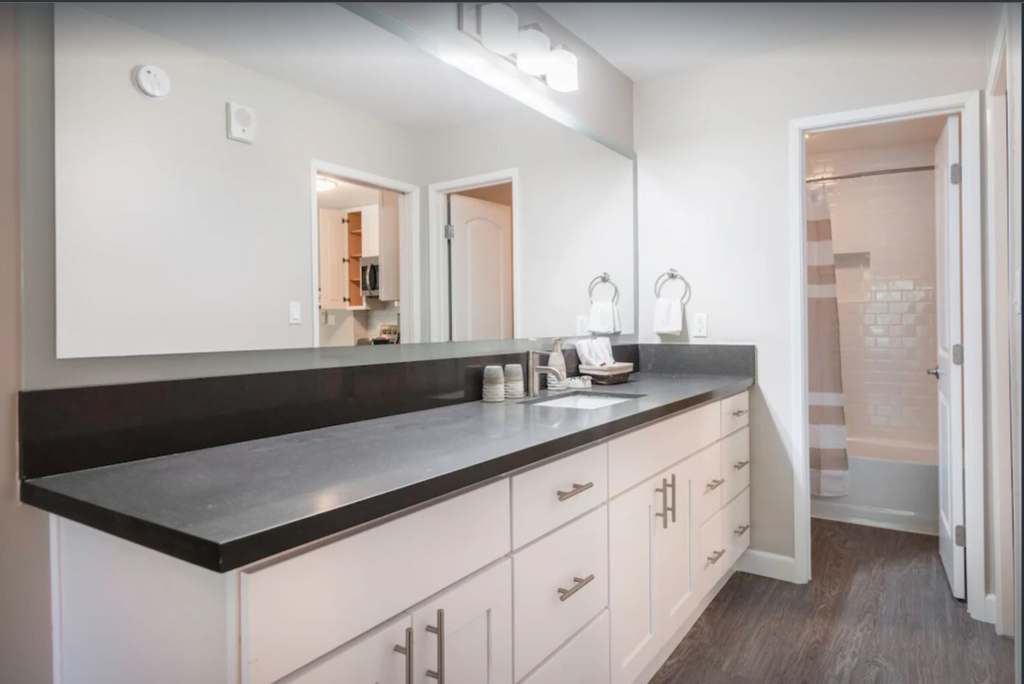 Comfortable Private Condo (Sleeps 4)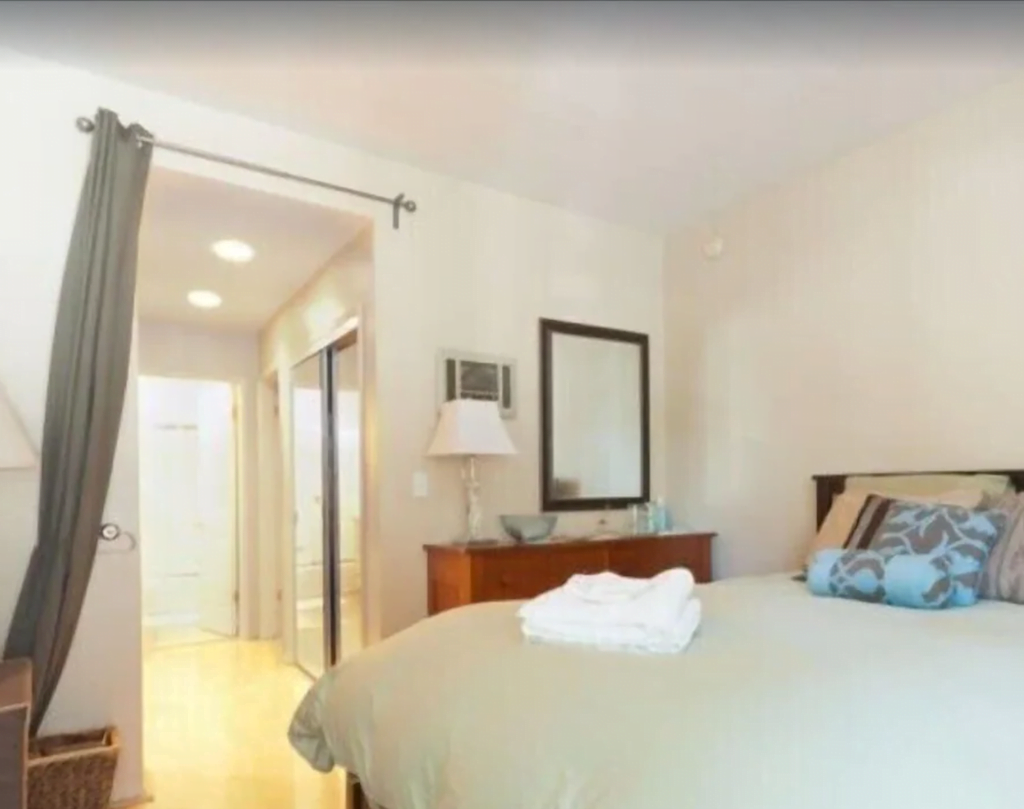 One of the best budget options for Westwood accommodations is this private condo located a mile outside of the Westwood Village. This condo sleeps up to four by using an elevated futon with the main bed and is one of the best deals you can find in the area. This condo works great for trips of any length as you get to be in a quiet and centrally located neighborhood even if it is not directly in the Westwood Village. If you'd rather spend your money on food and activities, this is a great option for your visit.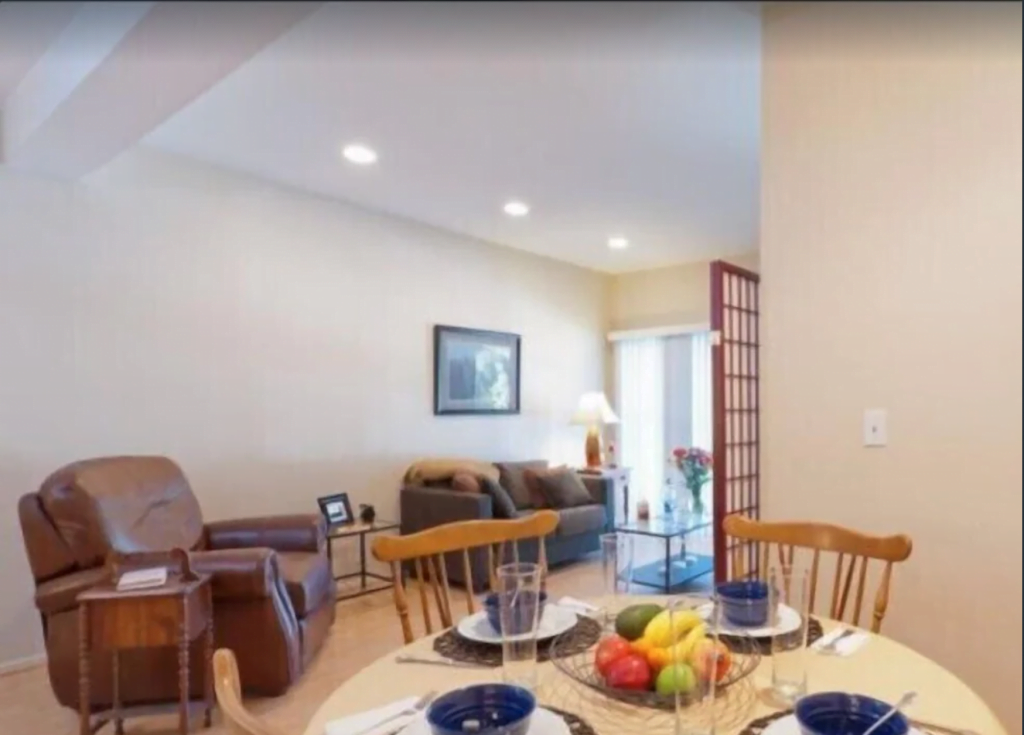 Beverly Hills Home (Sleeps up to 7)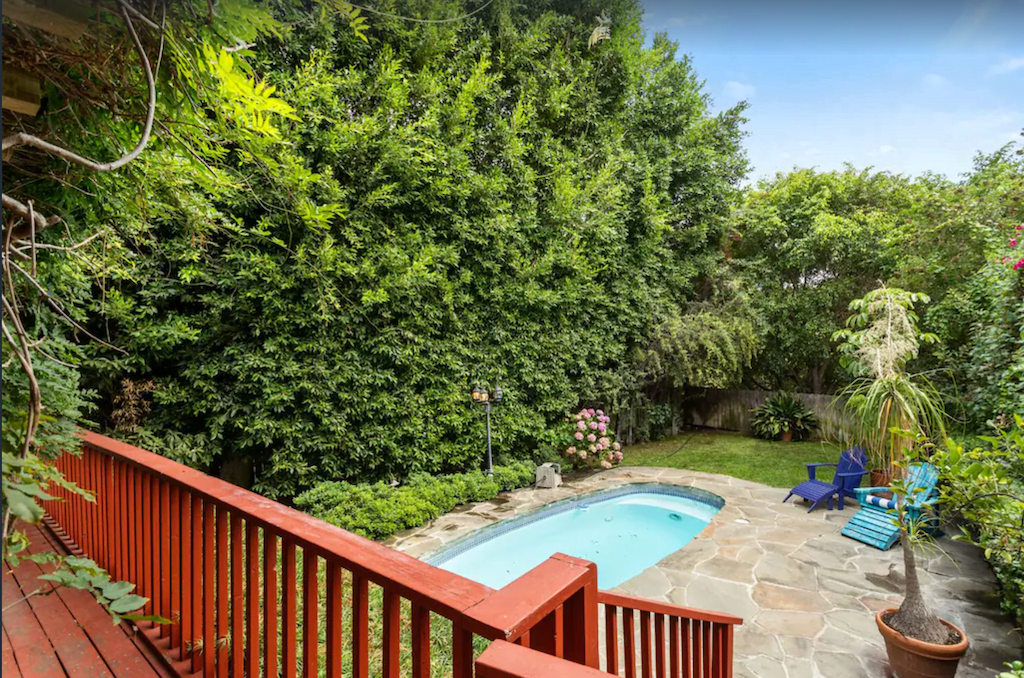 If you are planning on visiting Westwood for an extended period of time but also are interested in what the rest of Los Angeles has to offer, this 2 bedroom home in Beverly Hills would be a fantastic fit. Located around a mile from Westwood this home is one of the best accommodation options for families looking for a luxurious Westwood vacation. The property includes a great kitchen, gorgeous backyard with a pool, and is in one of the nicest neighborhoods in the city. Its close to Westwood which is great but also leaves you closer to Mid-City and Beverly Hills to do activities and spend time there. If Westwood is a part of your trip but maybe not the entire trip, this short term rental is a great option.