Venice Beach is one of the most exciting and eclectic neighborhoods in Los Angeles which makes it a very fun place to stay during your visit and guarantees you a unique and fun experience. There are two main types of accommodations in Venice; hotels and short-term rentals. This guide will have hotel options for various types of groups and trip purposes and short-term rentals if having your own space for your trip is more important to you. If you are looking for things to do and restaurant to eat check out my restaurant guide and activity guides for Venice as well!
You can also use this handy map to help you narrow down where to stay in Venice Beach by location:
Best Hotels in Venice Beach, Los Angeles
Venice Beach is a smaller neighborhood and does not have a ton of hotel options but there are a couple smaller and super unique hotels that could be great options for your trip. If there aren't any hotels that work for your group, I would suggest checking out the short term rental options listed later in the article or looking at more hotel options in Santa Monica which neighbors Venice.
Venice on the Beach Hotel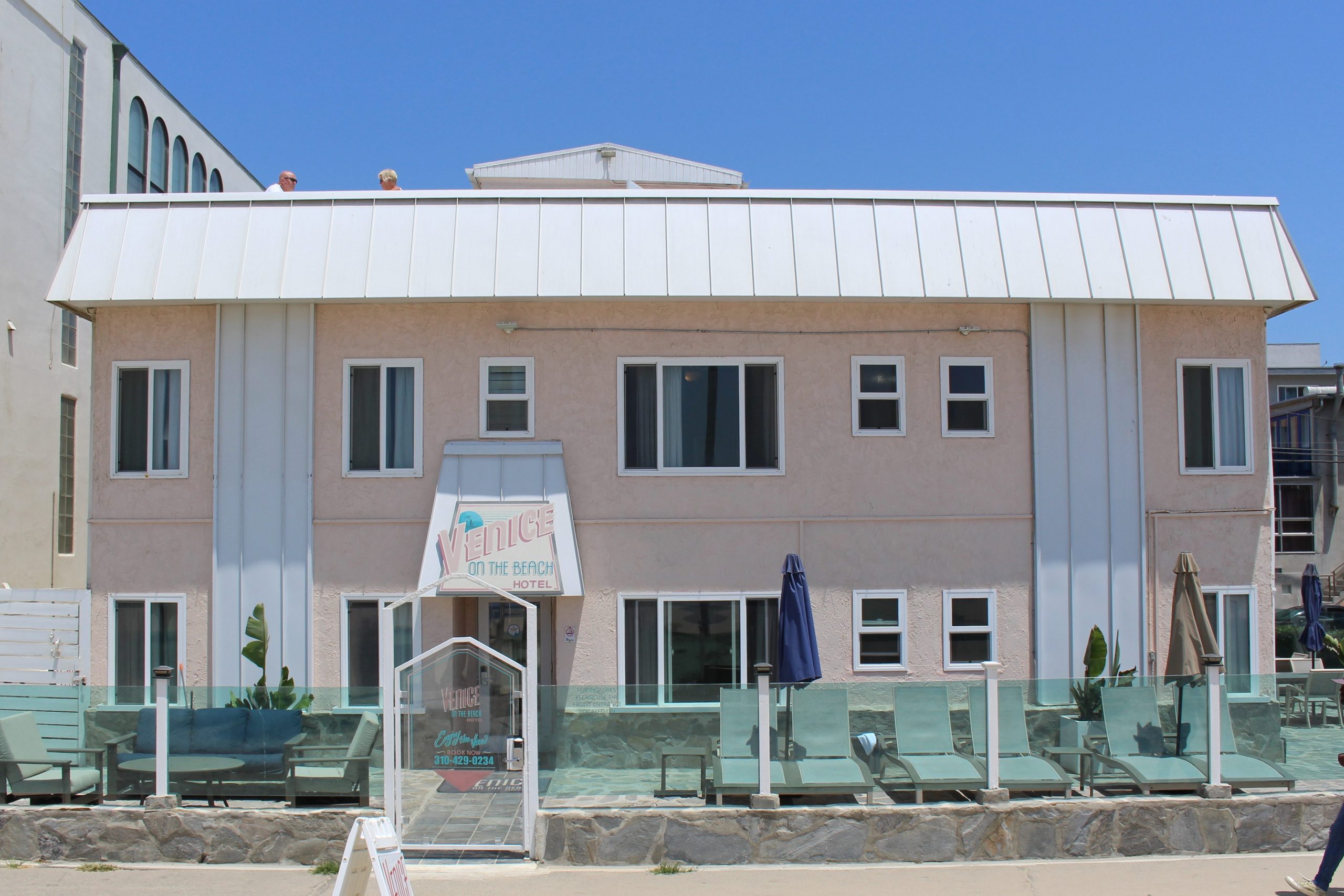 If you're looking for a hotel near beach, Venice by the Beach is the perfect option for you. This hotel is right on the beach and features a gorgeous patio with an incredible view of the Pacific Ocean. The location is definitely the main highlight as it is on a super quiet part of the boardwalk, directly on the beach. The hotel is super cute and has a great pink and white theme which really fits the great beach hotel vibe. If your idea of a perfect vacation is doing every single beach activity possible, Venice on the Beach is a great choice for you.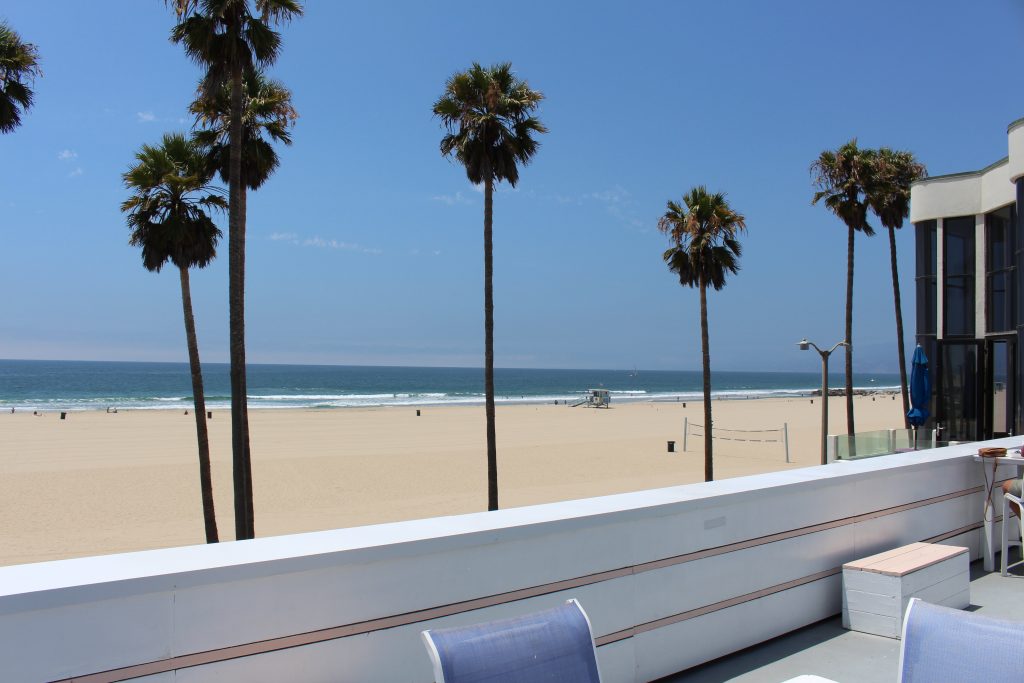 The Kinney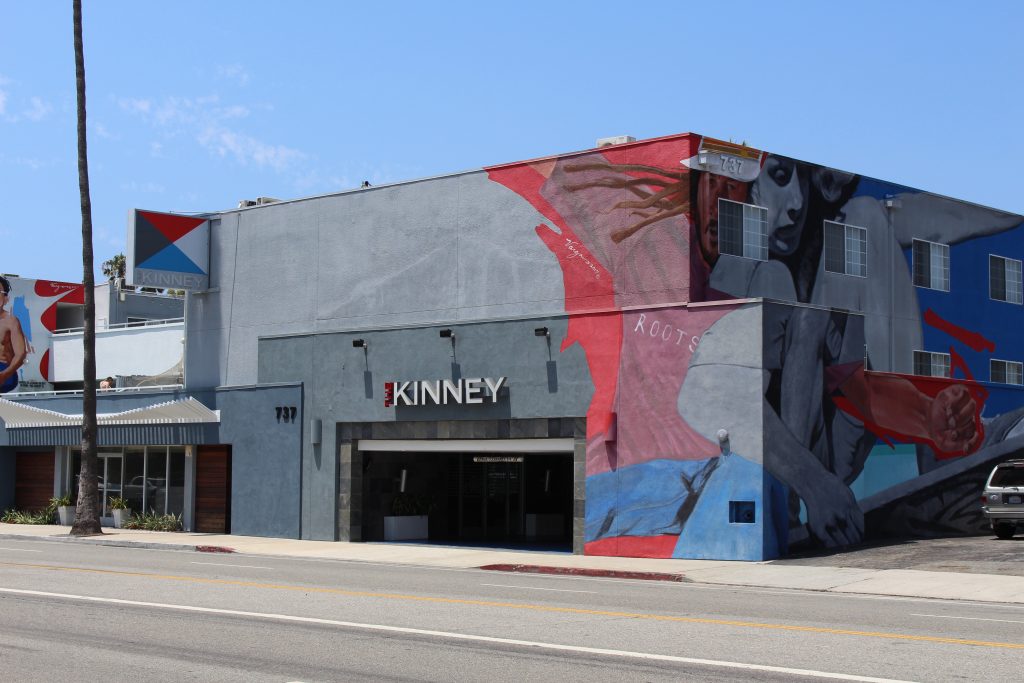 Another great hotel option in Venice Beach is The Kinney hotel, located just off of Abbott Kinney. This hotel is less than a mile from the beach and also close to the main shopping and dining streets of Venice Beach. It also has a great outdoor patio with a small pool and lounging area which is perfect for a quiet day at the hotel with kids. This is a great option for families as you are still able to walk to the beach but closer to a lot of the other activities Venice has to offer as well.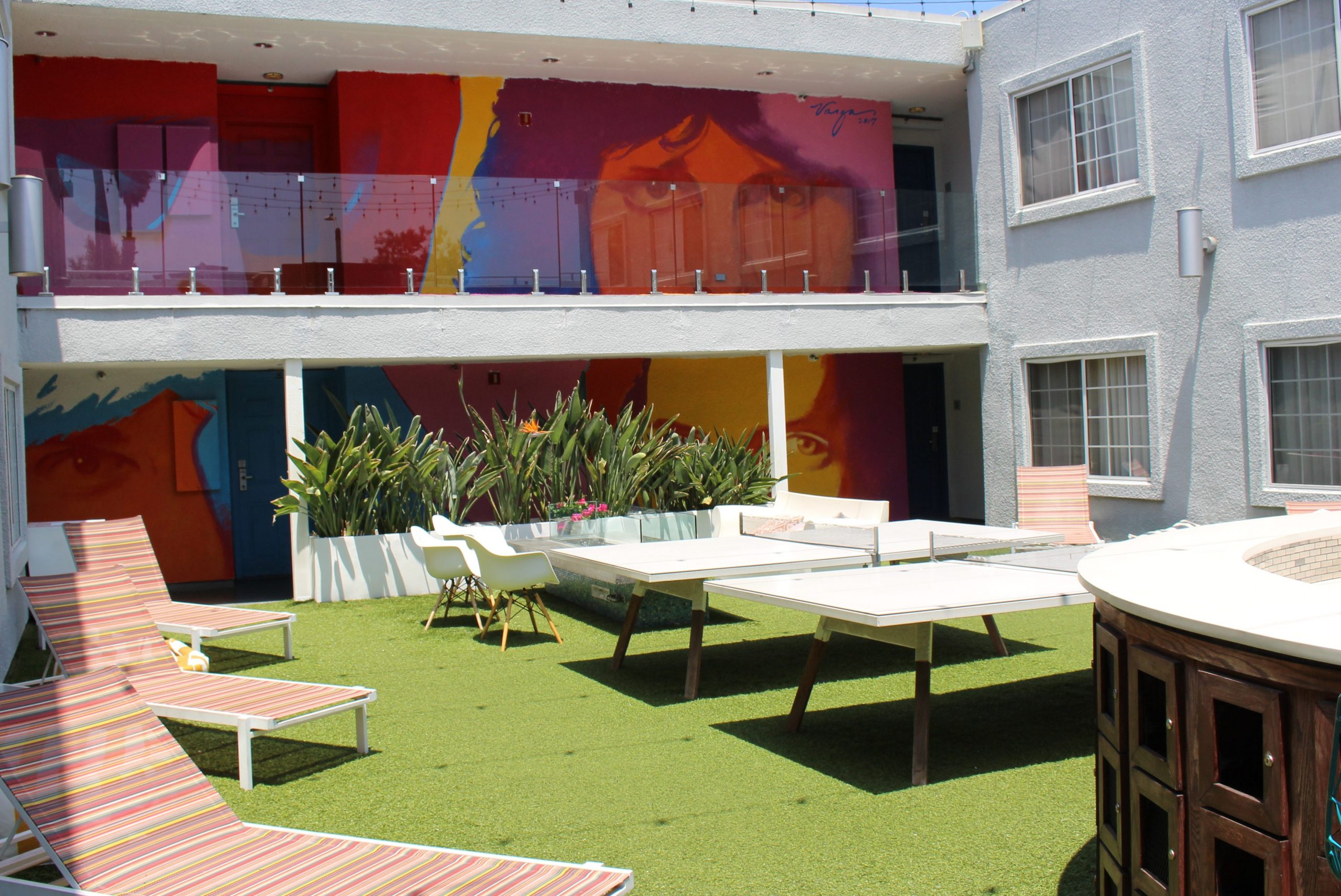 The Inn at Venice Beach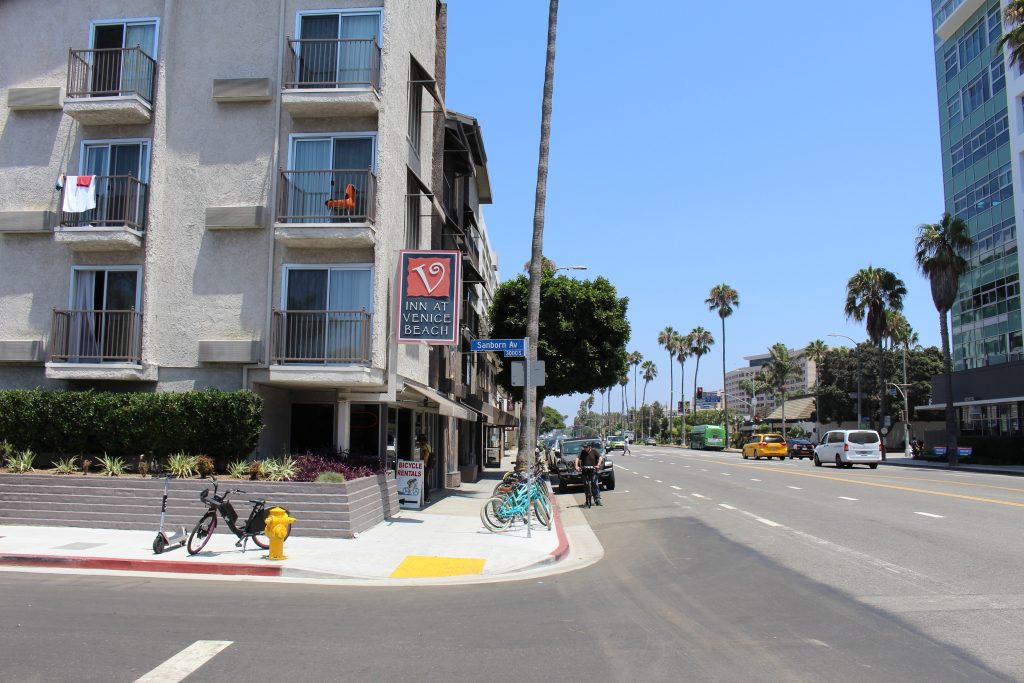 The Inn at Venice Beach is a great hidden gem hotel right by the beach in Venice. Located 2 blocks from the beach the location is a huge highlight but the hotel also features a nice courtyard and on-site bike rental. From the exterior the Inn at Venice Beach looks a little drab but don't let this deceive you as the rooms are large and recently renovated which more than makes up for the exterior. The on-site bike rental is also a big plus as taking bikes out to the boardwalk and bike path is one of the best activities in Venice and renting from the hotel makes it easy to start riding.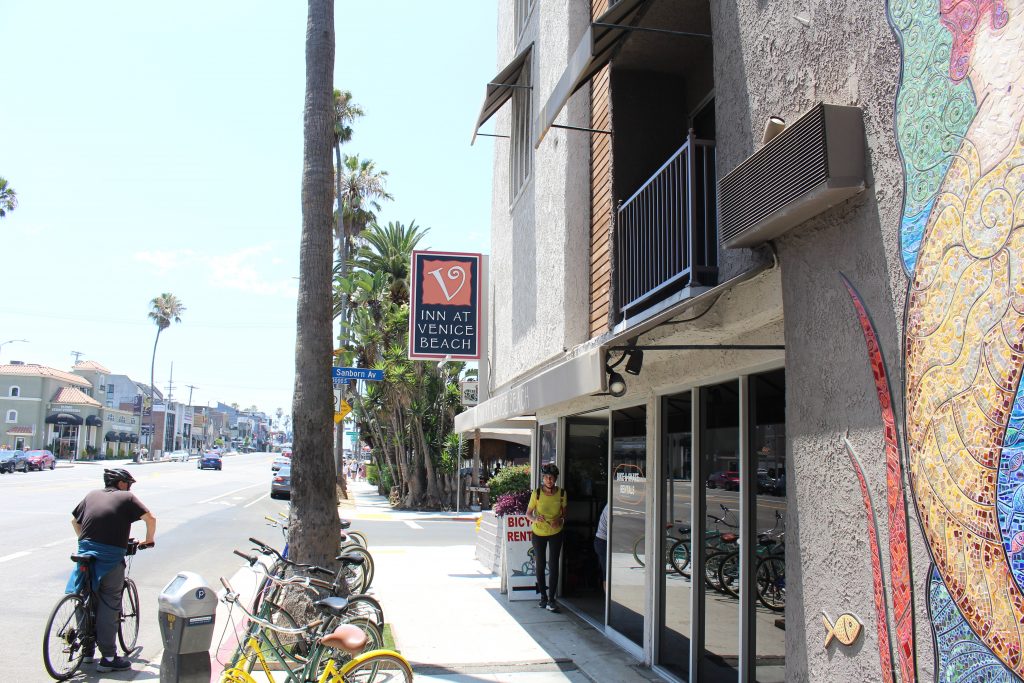 Short Term Rentals and Airbnbs in Venice Beach, Los Angeles
If you are visiting the area for a longer time period or want to have more space for your visit, a short term rental might be the best option for your trip. I would recommend to anyone planning a trip because there are a lot of benefits to renting a property as opposed to the area's hotels. It can be really nice to have a more solid home base for your trip and get a more immersive experience in the neighborhood.
Gorgeous 2 Bedroom Luxury Condo (Sleeps 6)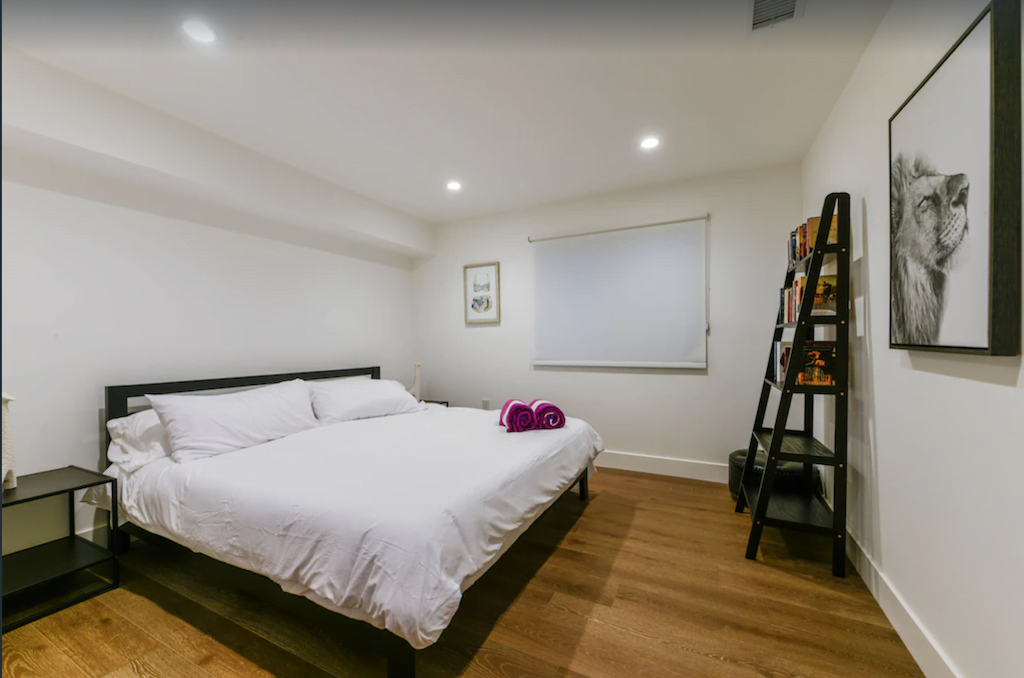 This condo is a fantastic option for a smaller group or family visiting the Venice area. The location is great as it is within walking distance to the Venice sign, Abbott Kinney, and Venice beach as well as being directly next to the iconic Venice canals. The unit is recently renovated and has a very modern kitchen, nice outdoor seating area with a fire pit, and tons of luxurious bathroom upgrades. If you are looking to plan a trip to Venice, this is one of the best accommodations available in the neighborhood.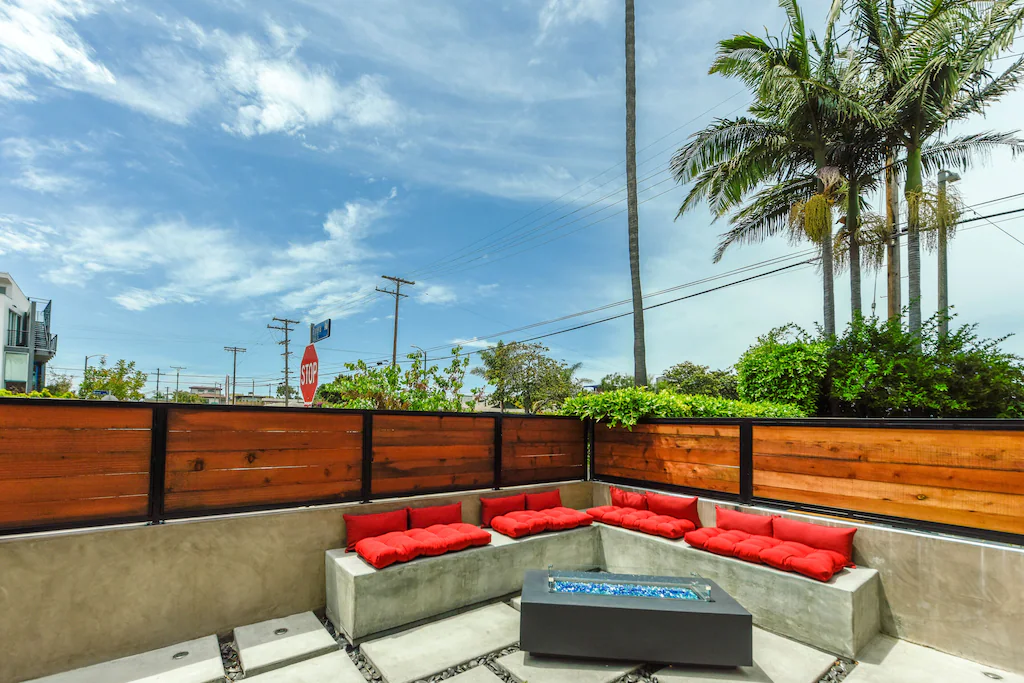 3 Bedroom House with a Great Yard and Location (Sleeps 8)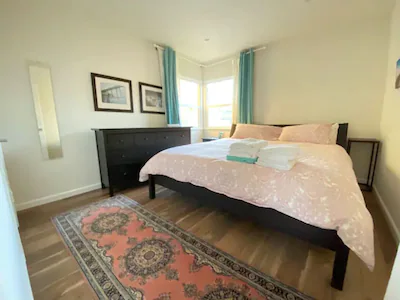 If you're traveling with a large group or family and want a great place to stay in Venice, this house would be a great option. Being 5 blocks from the beach and within walking distance of almost anything you could want to do in Venice, the location is definitely a major highlight of this rental. The size is also great as being able to sleep 8 is an advantage that most other accommodations can't offer and the big backyard is also a huge plus to the rental.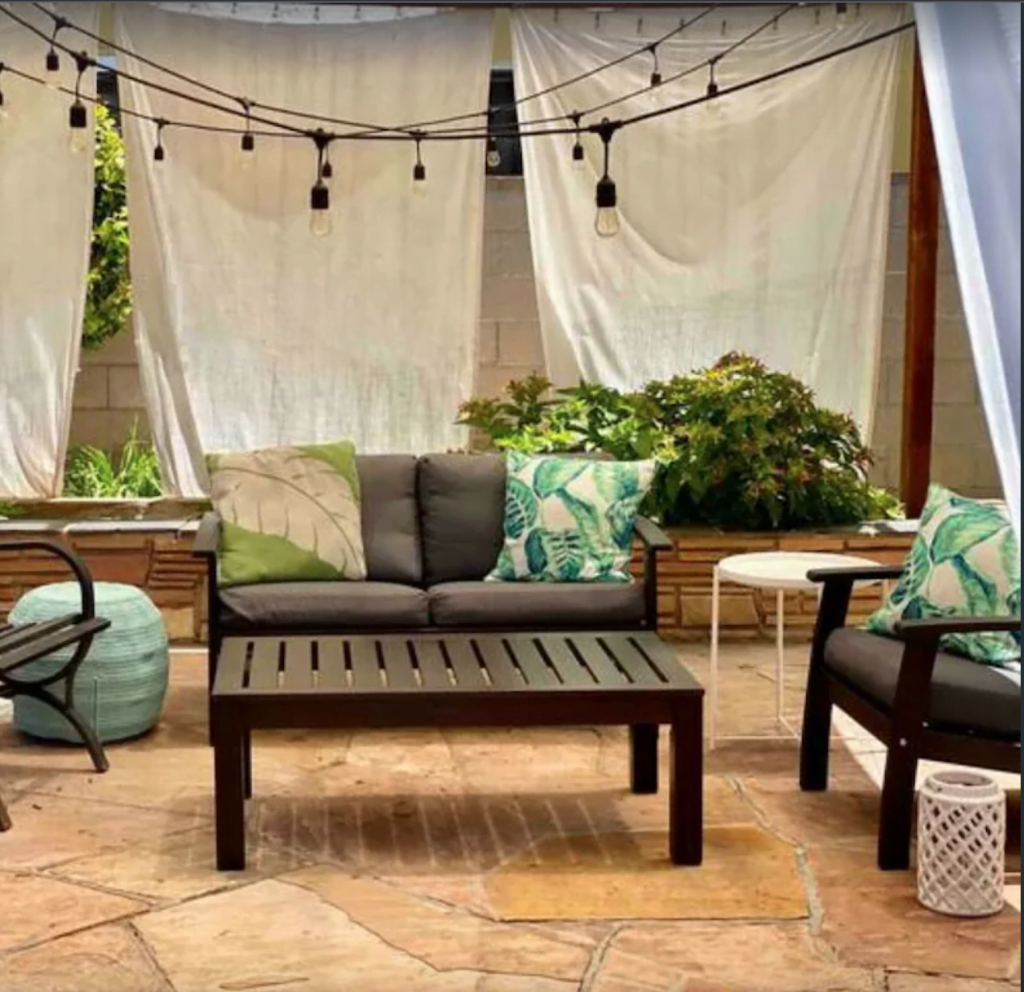 1 Bedroom Beach Bungalow (Sleeps 4)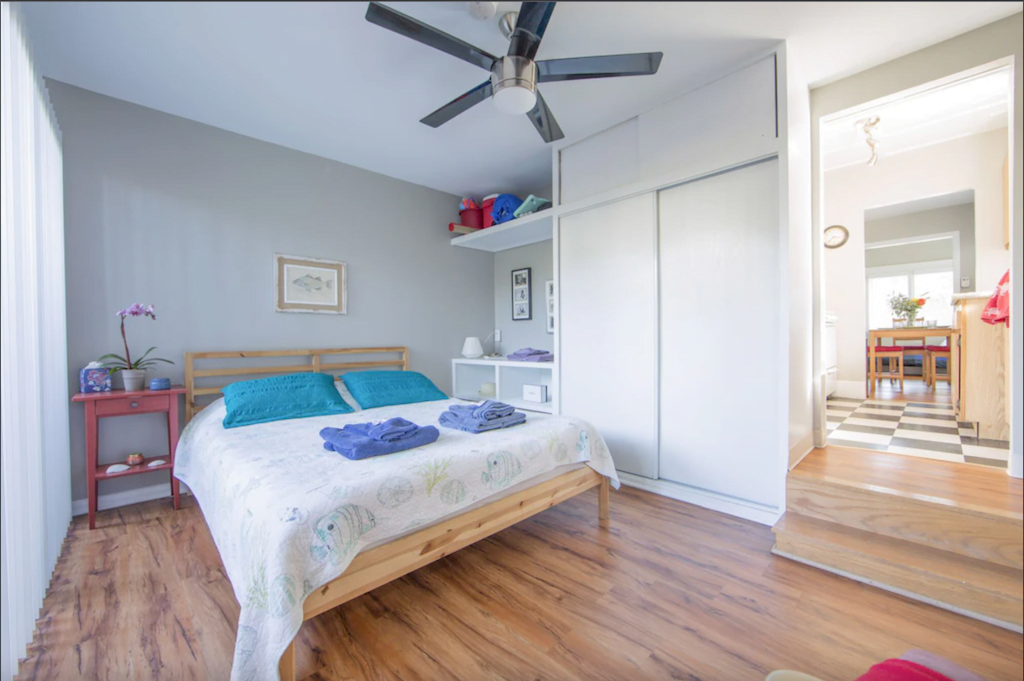 If you're traveling to Venice as a solo or couple on a budget, this bungalow is a great option that has everything you need for a great trip. Located one block from Abbot Kinney and a five minute walk to the beach, this Bungalow is in the perfect location with great restaurants and shopping literally in its backyard. The property is very cute as well and has one bedroom, a couch that can pull out into a bed, a full kitchen, and a small backyard patio. The property also includes a carport which is a huge perk due to how hard it can be to find parking in Venice.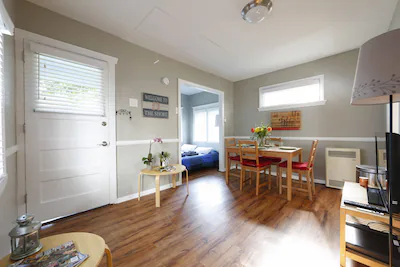 Modern Cottage 1 Block Away From Beach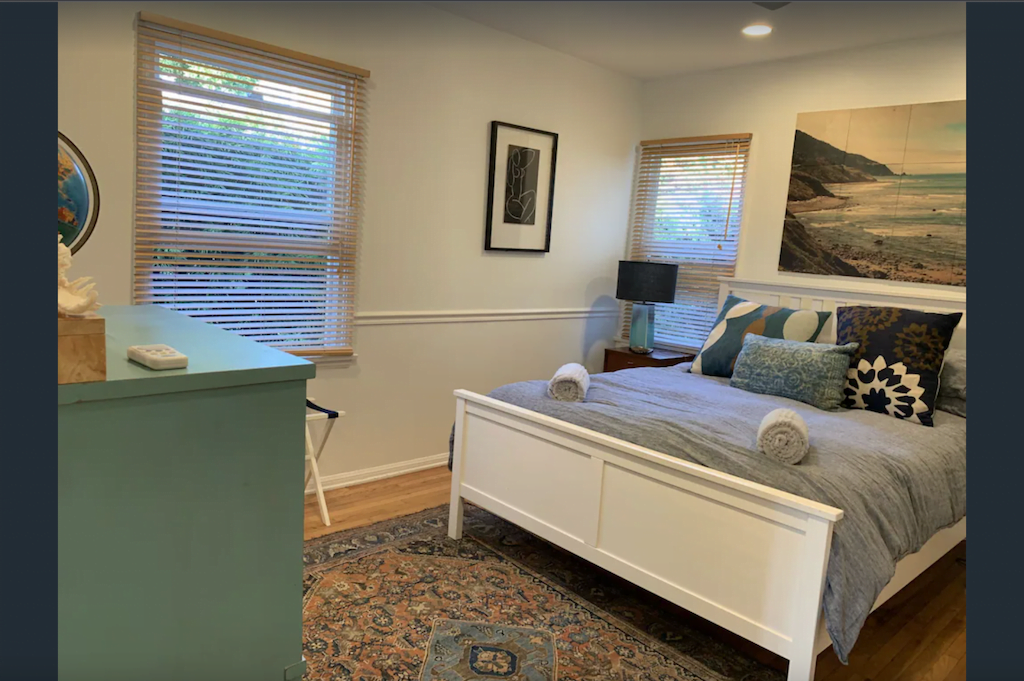 Located just outside of Venice in Santa Monica, this gorgeous cottage is a great option for couples looking for a beautiful getaway right by the beach. The cottage is extremely spacious and has an amazing backyard deck as well as recently renovated bathroom and kitchen area. The location is also amazing as you are extremely close to the beach as well as just a bike ride away from everything that Venice Beach and Santa Monica have to offer. This is a great place to stay near Venice beach.