Santa Monica is one of the most iconic and fun areas in all of Los Angeles. There are tons of great ways to spend a day in Santa Monica and this list is just scratching the surface of all there is to do in this great city. Regardless of what you decide on doing, enjoy the great weather and people that make up the city! This list is some of my favorite activities to do and attractions to see in Santa Monica and I hope you can use it to find fun things to do and areas to check out. If you are looking for a place to stay in the area or a fun restaurant, check out my accommodation and food guides!
You can also use this handy map to narrow down the best places to stay in Santa Monica:
Best things to do in Santa Monica
Bergamot Station Art Center
One of the best things to do in Santa Monica is to pay a visit to the Bergamot Station Arts Center. This former railroad station was converted into a free to the public cultural and arts center in 1994 and continues to serve the local community today. It currently houses over 30 galleries and puts on a variety of events including everything from large scale art installations to live theatre performances.
This is one of the most fun activities in Santa Monica and a great attraction for kids in Santa Monica. The 5 acre complex also houses two restaurants, the casual Bergamot cafe and a more upscale restaurant in Birdie G's. The Bergamot Station Arts Center is the main artistic hub for Santa Monica and one of the best things to see in Santa Monica. Find their installation and activity schedule here.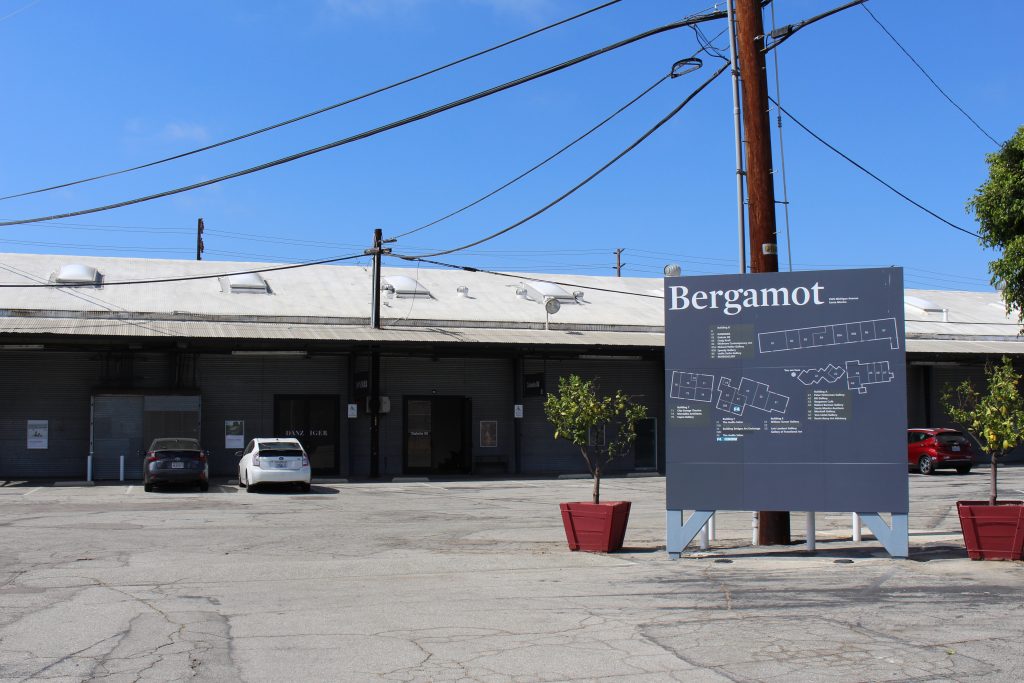 Rent Bikes by the Beach
The one thing that Santa Monica is best known for is miles and miles of incredible beaches. One of the best ways to experience the beach is on a bike ride along the 22 mile long Marvin Braude bike path. The trail starts a couple miles north of the Santa Monica pier and a popular route is to take the path all the way down to Manhattan or Hermosa Beach. This ride can be rather long but the whole route is incredibly beautiful and you can easily end your trip early and wind up on one of the countless gorgeous beaches that line this trail. This is one of the best beach activities in Santa Monica. Find bikes available for rental here.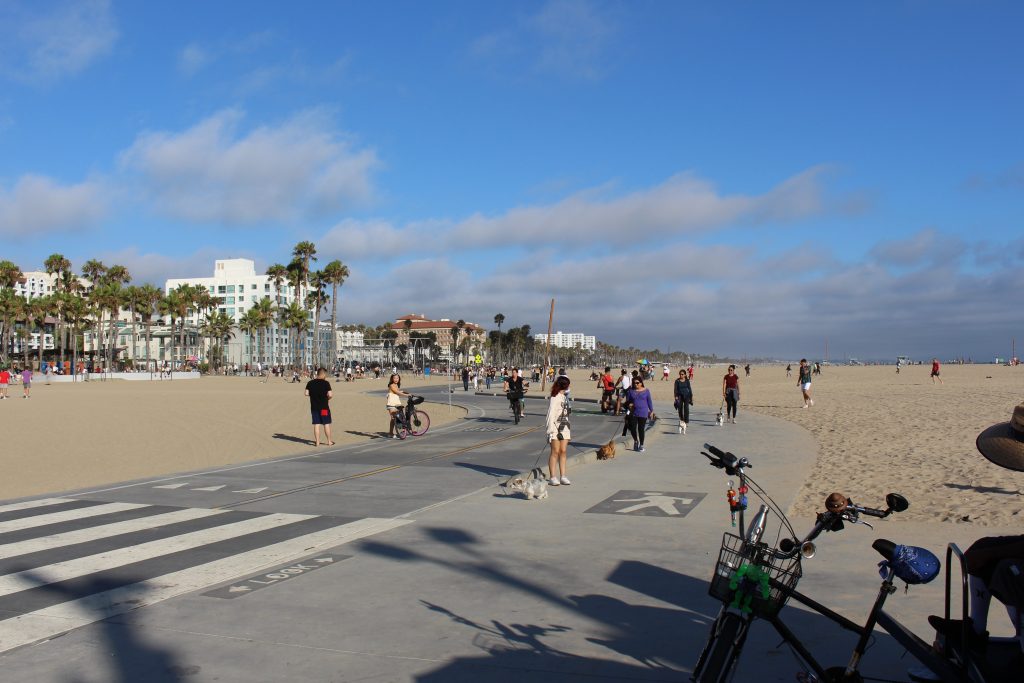 The Santa Monica Pier
One of Santa Monica's most iconic landmarks is the legendary Santa Monica pier. The pier houses many attractions including an aquarium, restaurants, and an amusement park called Pacific Park. Pacific Park is a can't miss with kids as there are tons of fun rides and games with a gorgeous view down the beach both ways.
After a couple hours at Pacific Park, find your way to Pier Burger or one of the piers other restaurants and enjoy a great meal. There are also beach volleyball courts just to the south of the pier which can be fun to watch or play at. Any trip to Santa Monica should include at least a walk along the pier and it is one of the best activities to do with kids in Santa Monica – check out the perfect itinerary for Santa Monica with kids.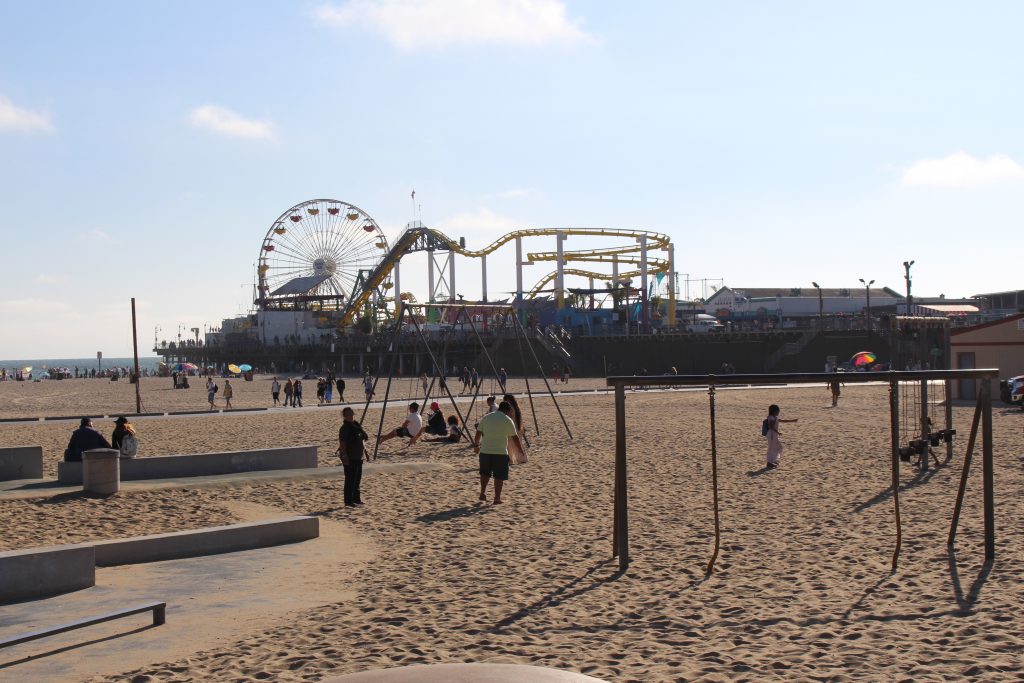 Museum of Flying
Santa Monica is home to an impressive aviation history and the Santa Monica airport houses a very fun Museum of Flying. This is another great activity to do with kids as the museum is full of airplanes from all different eras of flight. There are two main highlights of the museum; a flight simulator and the partial nose of a Boeing 727 in which visitors can sit in the cockpit and use all the buttons and switches that pilots use in flight.
The museum is never super busy and a great quiet activity to do with kids. The tickets are inexpensive and the Cloverfield Restaurant next door is a great way to extend your visit while getting to watch the planes take off and land at the airport across the street. The museum operates on somewhat limited hours so check availability here.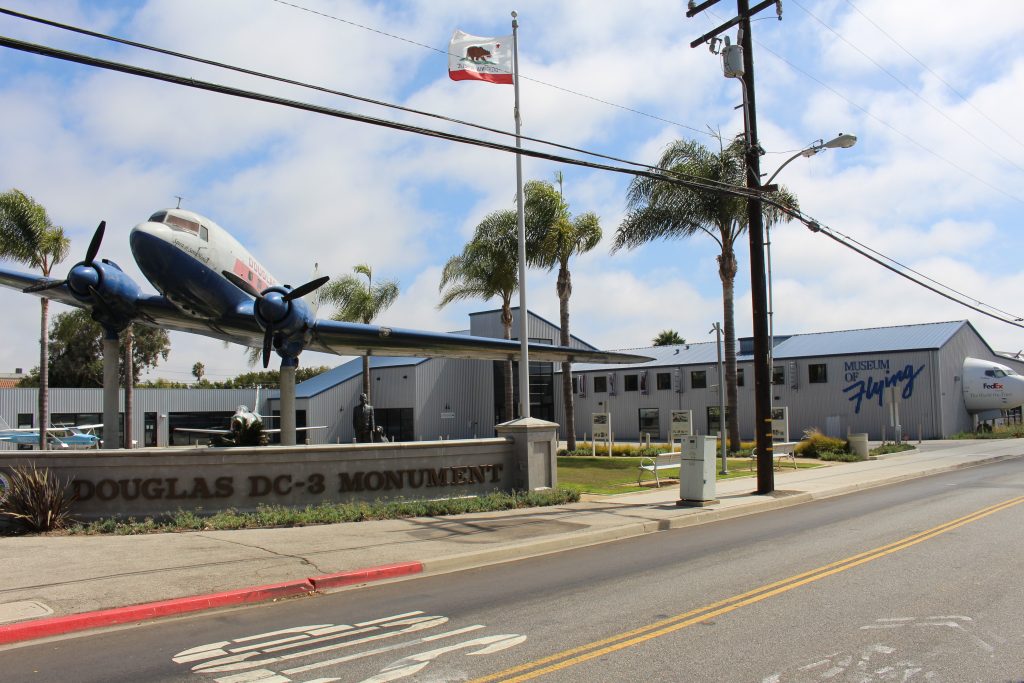 Hike at Will Rogers State Historic Park
This historic state park occupies the former ranch and estate of Will Rogers who was an incredibly popular actor in early Hollywood. He built his home on this gorgeous site in the Pacific Palisades and when he tragically passed the land was donated to the state and this historic state park was founded.
Today the park houses multiple hiking trails with options for all levels of hikers, polo matches on the weekend, tours of the Ranch House, horseback riding lessons, and a ton of green space to picnic. The wide array of activities makes this one of the best activities in Santa Monica for kids. There are so many fun ways to spend a day here that all I can recommend is to definitely bring a picnic and enjoy the views of the gorgeous Palisades. Find more information on hiking trails and activity availability here.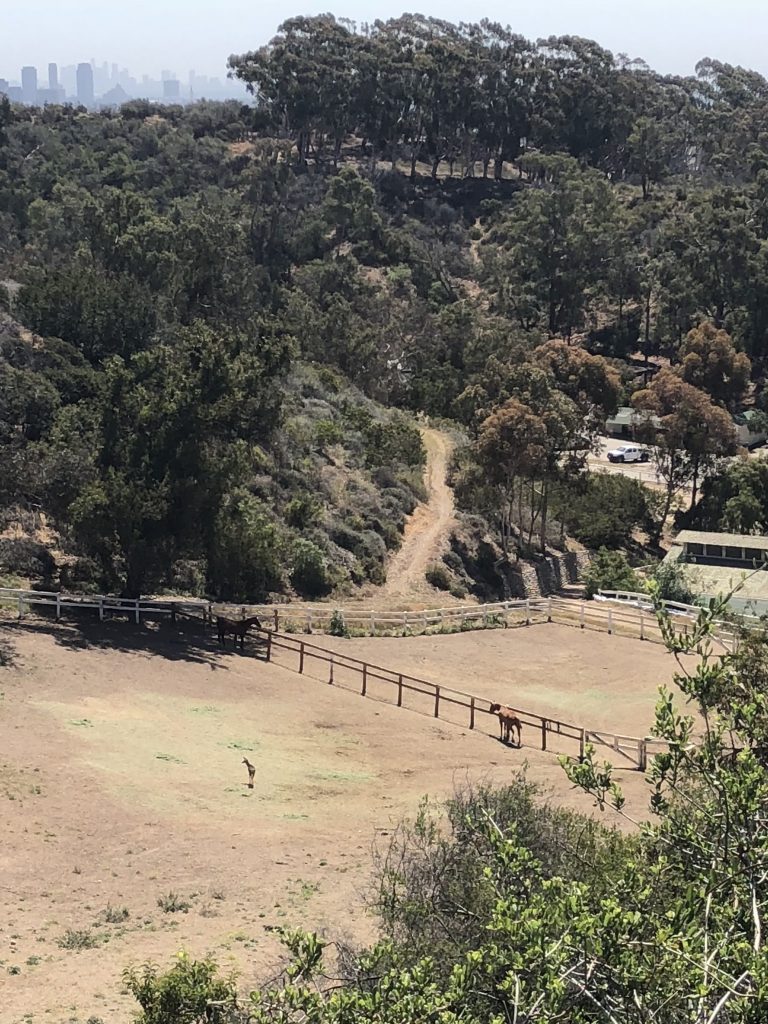 Planning your family trip to Santa Monica
Need more info? Check out these articles as you plan your trip to Santa Monica: