Venice is one of the most iconic neighborhoods in all of Los Angeles and somewhere you should be sure to spend some time if visiting the city. Originally developed as a resort city emulating the Italian city of the same name, Venice has developed an edgy and erratic reputation of its own over the years. The neighborhood has a variety of fun attractions but a major highlight is the blossoming food scene which can hold its own with any neighborhood in Los Angeles. Venice is a great area for any group of people; whether you need a spot for a night out with friends or a grabbing a quick bite to eat with kids, Venice has something perfect for you.
If you find yourself in Venice and looking for something delicious to eat, this guide is the one for you! If interested in staying in Venice Beach check options here and find activities here!
You can also use this handy map to help you narrow down where to stay in Venice Beach by location:
For Plant Based Food: Cafe Gratitude
If you find yourself hungry for a plant-based breakfast, lunch, or dinner in Venice, look no further than Cafe Gratitude. This Southern California chain is everything you'd expect from a California Cafe; a cute patio, a great vibe, and incredibly delicious vegan food. Menu highlights depend on when you visit but I would make sure to not miss the mushroom chiliquiles for breakfast and take a look at the soup of the day whenever you visit. They also have one of the best brunches in Venice Beach because of the expansiveness of the menu and high quality of food. The extensiveness of the menu is incredible for the restaurant being plant based and you can taste the effort the restaurant puts into being farm to table through the freshness of everything you eat. I would strongly recommend coming in to Cafe Gratitude for some of the best plant-based food you can have in Venice.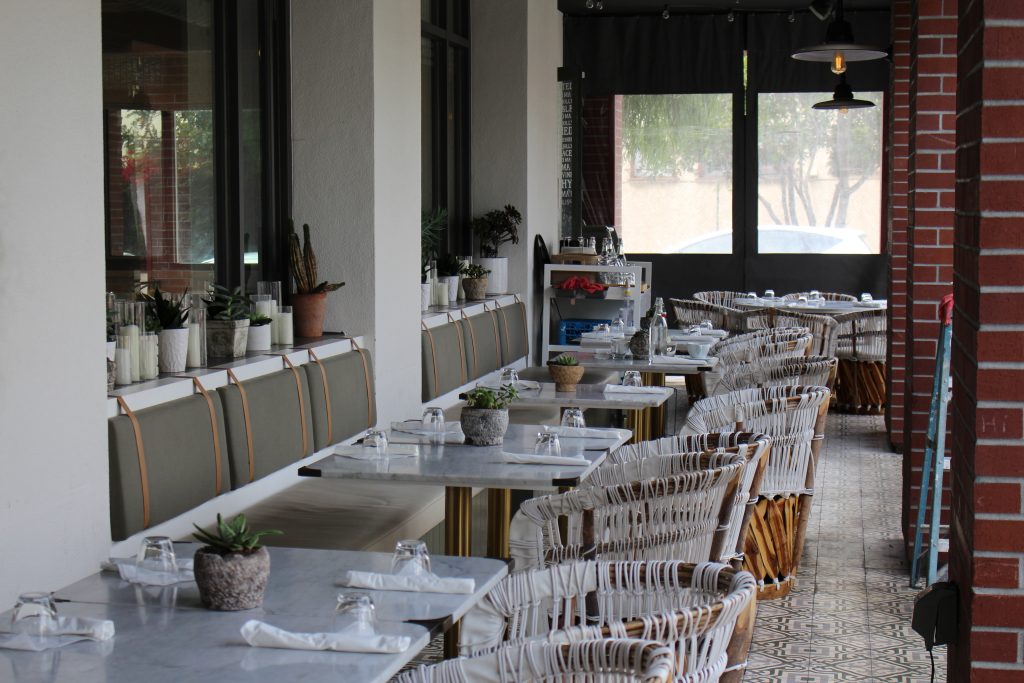 For Creative Farm to Table: Gjusta
There might not be a better example of modern Californian food in the whole state than Gjusta in Venice. This upscale deli/bakery is a member of the acclaimed Gjelina family of restaurants and personally is my favorite member. The vibe is casual with a great large outdoor patio and a huge emphasis on locally sourced produce, meat, and seafood. Fortunately, in addition to a great vibe and local ingredients, the food is absolutely outstanding and some of the best in Los Angeles. I have a couple menu highlights depending on when you visit; if there for breakfast or brunch I typically get a bagel and the smoked fish plate, if there for lunch I love the brisket banh-mi or tuna conserva sandwich, and when I find myself there for dinner I'll either spring for the whole chicken or restrain myself and get a couple slices of their excellent flatbread pizza. I have yet to be disappointed with anything on the menu from Gjusta menu or Gjelina group as a whole and while definitely expensive, this is truly one of the best meals in Venice and a world-class experience.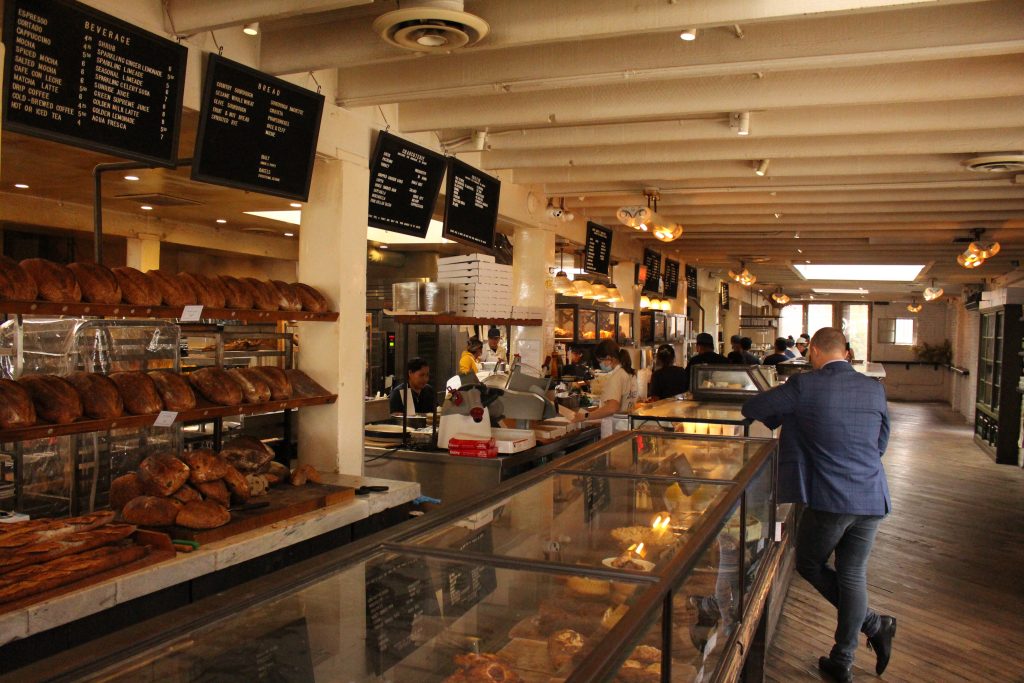 For Donuts: Blue Star Donuts and Coffee
Venice's Blue Star donuts and coffee has quietly become one of the best donuts in Los Angeles through their unique but absolutely delicious offerings. Blue Star began in Portland but expanded down to Los Angeles in 2012 and have caught on in their Venice location. While the coffee is very good, the real star of the show is the donuts which come in some truly unique flavors. They offer some crazy flavors like lemon poppyseed and orange olive oil but the kicker is that all the options are very well made and super flavorful. I personally love the Mexican hot chocolate and apple cider fritter but the menu is so unique, you are bound to find the perfect option for you. Be warned, however, it is rare to see Blue Star without a line so while it is definitely worth the wait be prepared to spend some time on the Abbot Kinney sidewalk. Check out their menu here

For Burgers: The Win-Dow at American Beauty
One of the best burgers in Los Angeles is being served out of the back window of a steakhouse in Venice. The Win-Dow is an expansion of neighborhood steakhouse American Beauty and serves a simple but delicious menu. They offer a burger, fried chicken sandwich, and a plant based burger in addition to fries, lemonade, and iced tea. The burgers are absolutely fantastic; thin smash burger patties with cheese, pickles, and house sauce all layered on top of a delicious brioche bun. The most impressive part of the restaurant however is just how good the plant based burger is. I truly cannot taste any difference between the two burgers, it is incredible. Even if you are not plant based I would recommend getting the plant based burger just to try it, its that good. You cannot go wrong with taking a burger, fries, and an Arnold Palmer to their cute outdoor seating area and enjoying a gorgeous Venice day.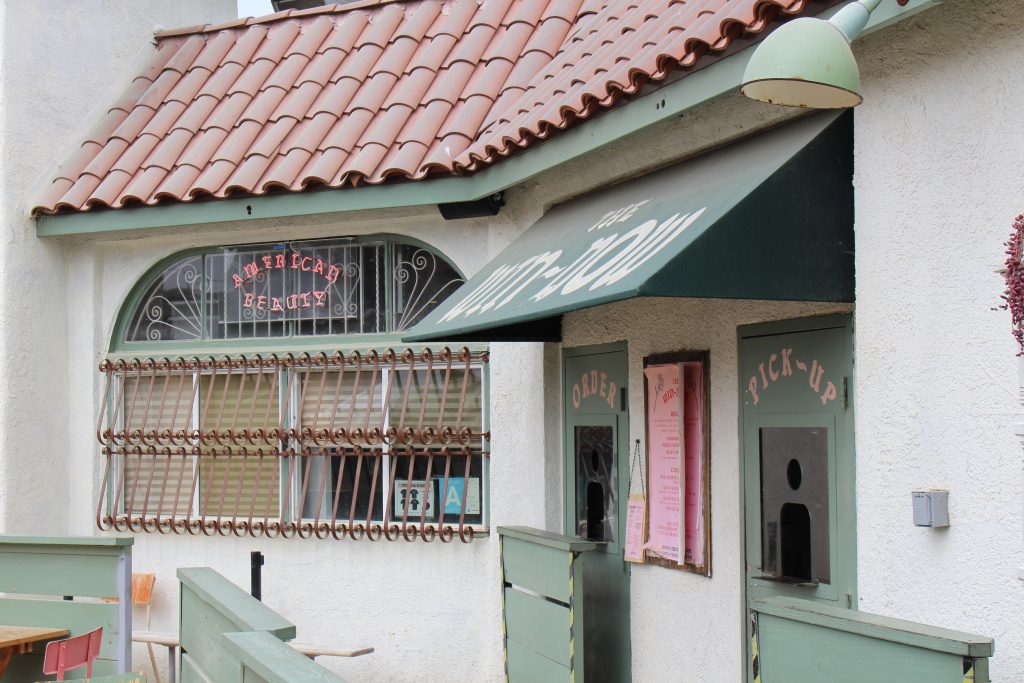 For Ice Cream: Salt and Straw
If you find the Venice heat getting to you a bit and want some delicious ice cream, theres no better spot to be than Salt and Straw. Much like Blue Star, this creamery is originally from Oregon but have begun to establish locations all across the country. The Salt and Straw philosophy is simple but solid; they want to make delicious ice cream that brings people together and excel in doing so. The flavors are endless, with new options coming monthly and regional flavors making it so every new location has something to try. Off of the consistent menu I love the salted, malted, chocolate chip cookie dough but often find myself trying the monthly flavors before they leave the menu. This is a great ice cream place in Venice for kids and groups and the service is always fantastic as well.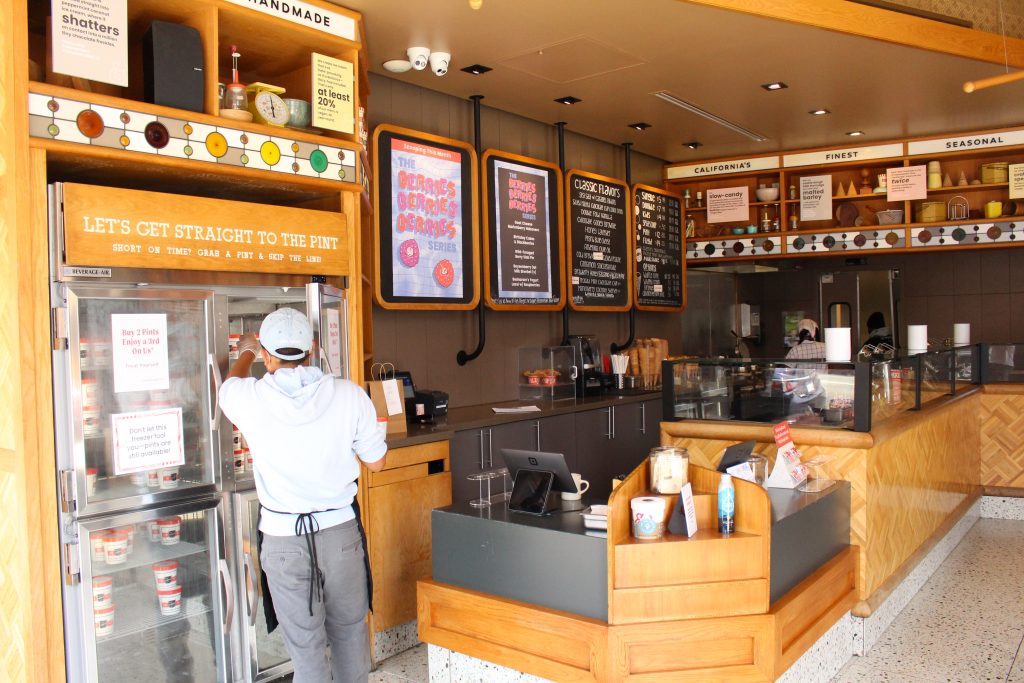 For Breakfast: Great White
Now I know that you are probably thinking that if I recommend another farm to table, modern Californian restaurant you'll kill me but hear me out on this one! Great White is a unique Australian all-day cafe near the Venice boardwalk specializing in delicious breakfast food and excellent coffee. Great White is so inviting and calm which makes it a great place to spend a long morning for one of the best brunches in Venice Beach. Combine the great location with the light, fresh food they serve and you can start to understand why Great White has become so popular in the last 5 years. A great day in Venice for me starts slowly with a breakfast burrito and coffee before I get on with whatever I have going on, and Great White is one of the best places to do that! Although they are best known for breakfast and lunch they have begun offering a dinner menu including pizzas and heartier main dishes.The restaurant is also a great spot for kids in Venice. You are going to have a delicious meal and a great time at Great White.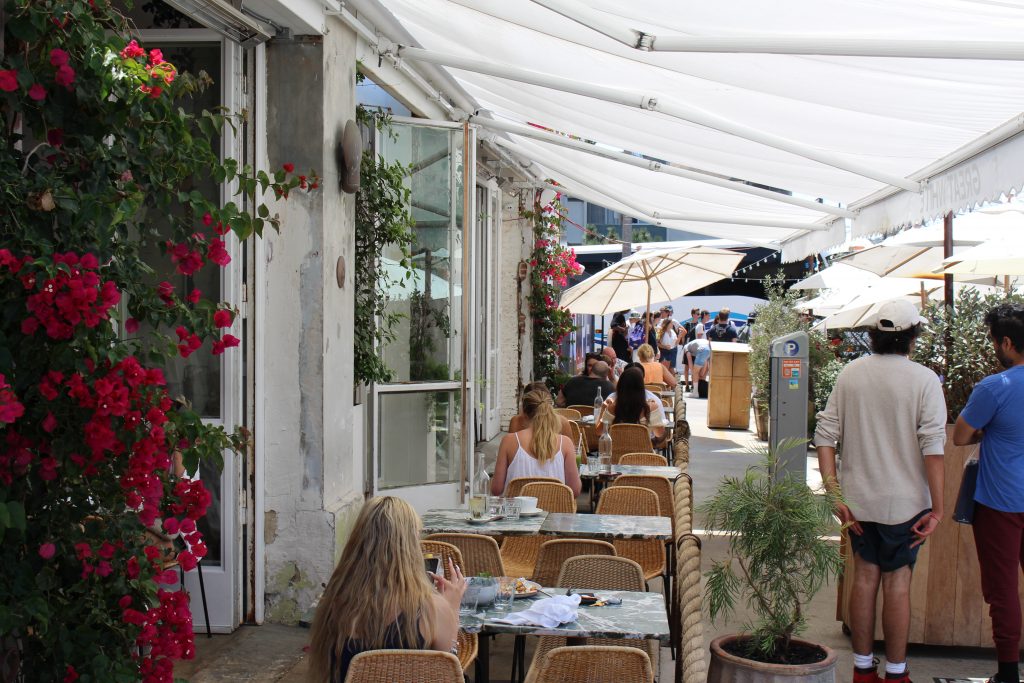 For Date Night: Felix Trattoria
If you are planning a Venice trip and are looking for an amazing dinner experience, I urge you to consider Felix Trattoria. Felix is located in the heart of Venice on Abbott Kinney and is simply one of the best Italian restaurants in Venice and Los Angeles as a whole. They combine the best California produce with amazing pasta and an emphasis on seasonality, hospitality, and culinary tradition. They make all of their pasta in house in a climate controlled room and the pasta menu simply has no misses. You will be hard pressed to find a better meal in the city than a Felix foccacia and pasta. The rigatoni all'amatriciana, tonnarelli cacio e pepe, and tagliatelle are all great but there are no misses on the pasta menu. You may be tempted by a steak or pizza and while excellent dishes, the pasta always finds a way to steal the show. Reservations are released a week before and competitive so definitely plan to book ahead. Find reservation information here