Manhattan Beach is one of the best beach towns in Southern California and a great place to stay for your trip to Los Angeles. The area is the home of beach volleyball in the United States and its proximity to Los Angeles opens up tons of great activities in the city to keep you busy!
This guide will highlight the best hotels in Manhattan Beach and also some wonderful vacation rentals and Airbnbs in Manhattan Beach. The laid back vibe and great beaches of Manhattan Beach ensure that you and your group will have a great time on your beach vacation. I hope you find a great place to stay in this guide! If you are looking for fun activities, check out these fun things to do in Manhattan Beach.
You can also use this handy map to help you find the best places to stay in Manhattan Beach:
Getting Around Manhattan Beach
Manhattan Beach is located a couple miles south of Los Angeles so a bit isolated from most of the public transportation in the city. I would recommend renting a car if you plan to explore anything outside of Manhattan Beach.
The downtown area is very close to the beach so once you park on a street spot or in a lot you will be able to get around on foot for most of your visit. Most accommodations on this list have parking options as well with the hotels all having lots and most of the rentals having designated parking options.
Best hotels in Manhattan Beach, Los Angeles
Westdrift Manhattan Beach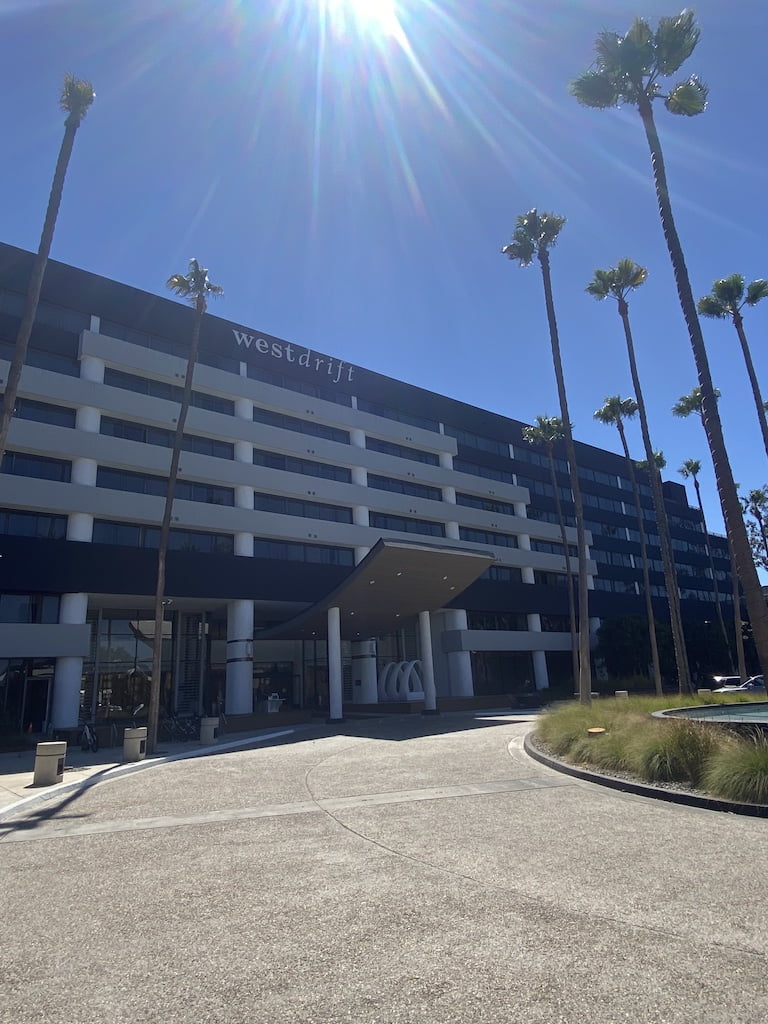 One of the best hotels in Manhattan Beach is the gorgeous Westdrift Hotel. The hotel is located just one mile from the ocean and gives you the best of both worlds with a great resort combined with the nearby ocean. While close to the beach, I would definitely recommend renting a car to have easy access to the ocean and surrounding area. This property has a great outdoor pool, stunning modern design throughout, and a fun 9 hole golf course. The lobby and restaurant are both very nice and well designed. With a fantastic gym as well as the other amenities this hotel has anything you could want for your Manhattan Beach stay.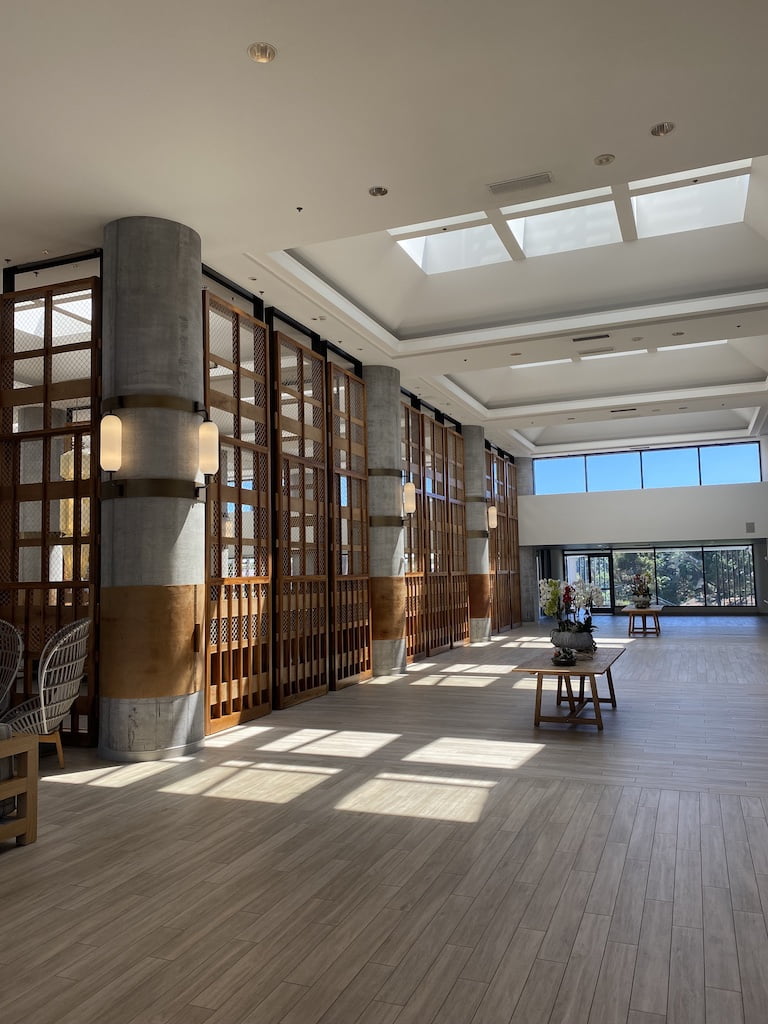 Shade Hotel Manhattan Beach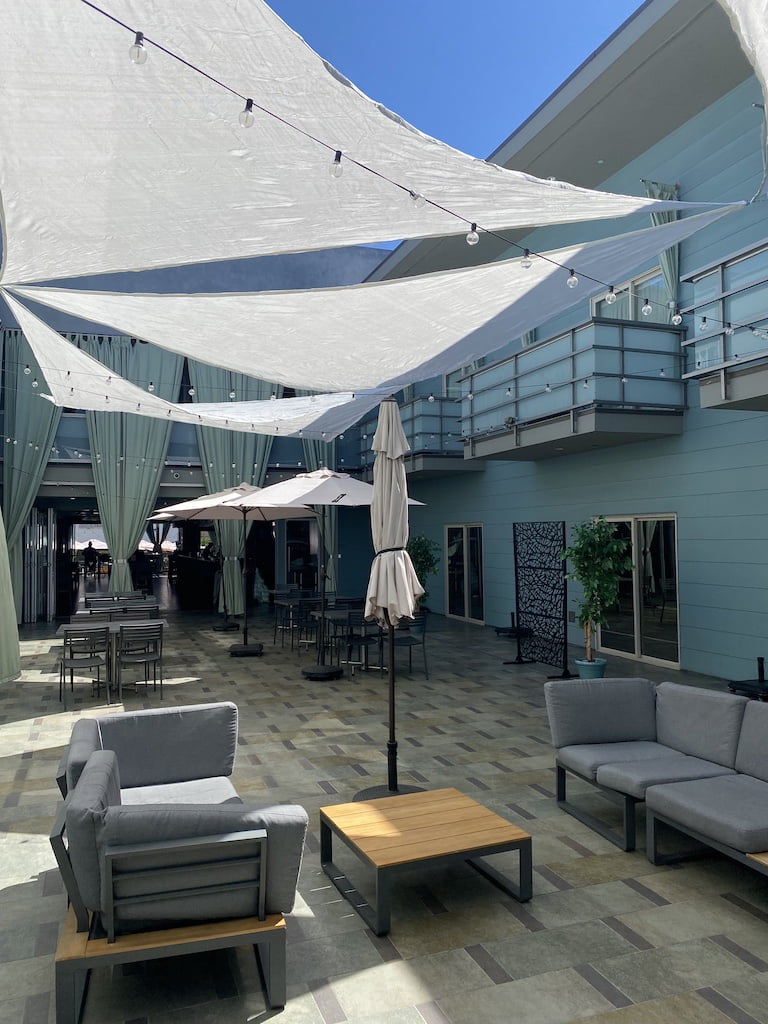 One of the best accommodation options in Manhattan Beach is the Shade Hotel which is located only three blocks from the beach. The location is simply incredible and easily the biggest perk of this property. Being right in Downtown Manhattan Beach is so great and easy access to the beach is a huge reason to choose this option. The hotel also features a great restaurant, Zinc, with delicious Californian food making up its menu for breakfast, lunch, and dinner. Another great feature of the hotel is the gorgeous open-air pool with daybeds and other amenities to make your visit as relaxing as possible. This is an amazing option in Manhattan Beach and if you want to be in downtown, this is a great hotel for you!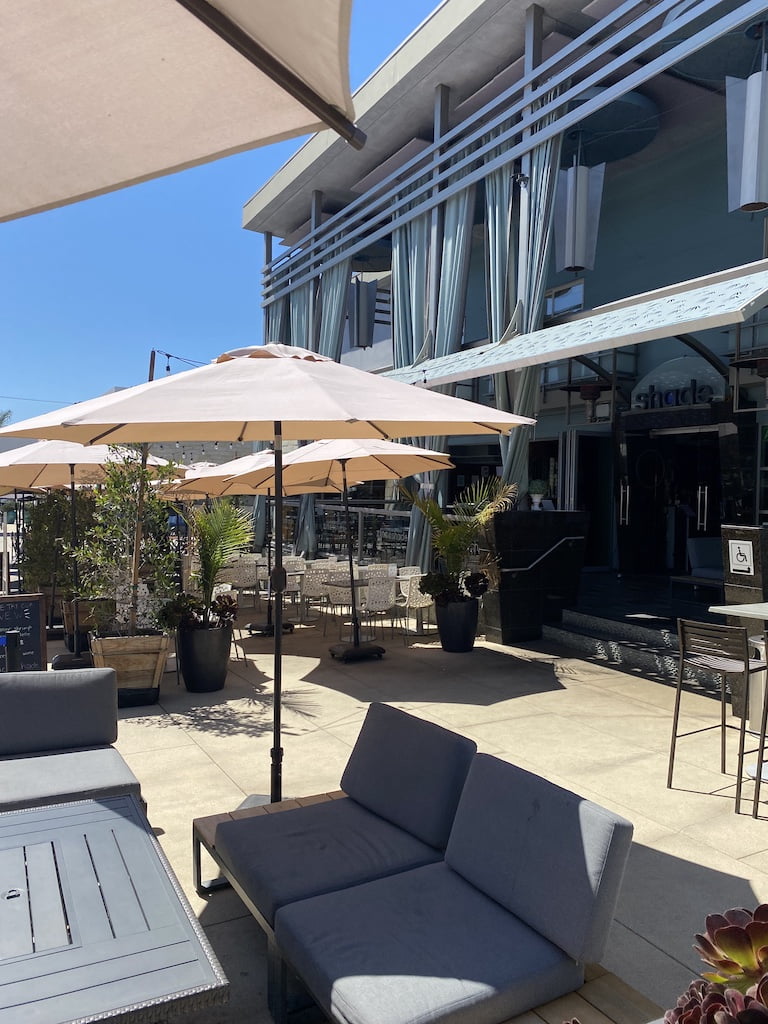 The Belamar Hotel Manhattan Beach, Tapestry by Hilton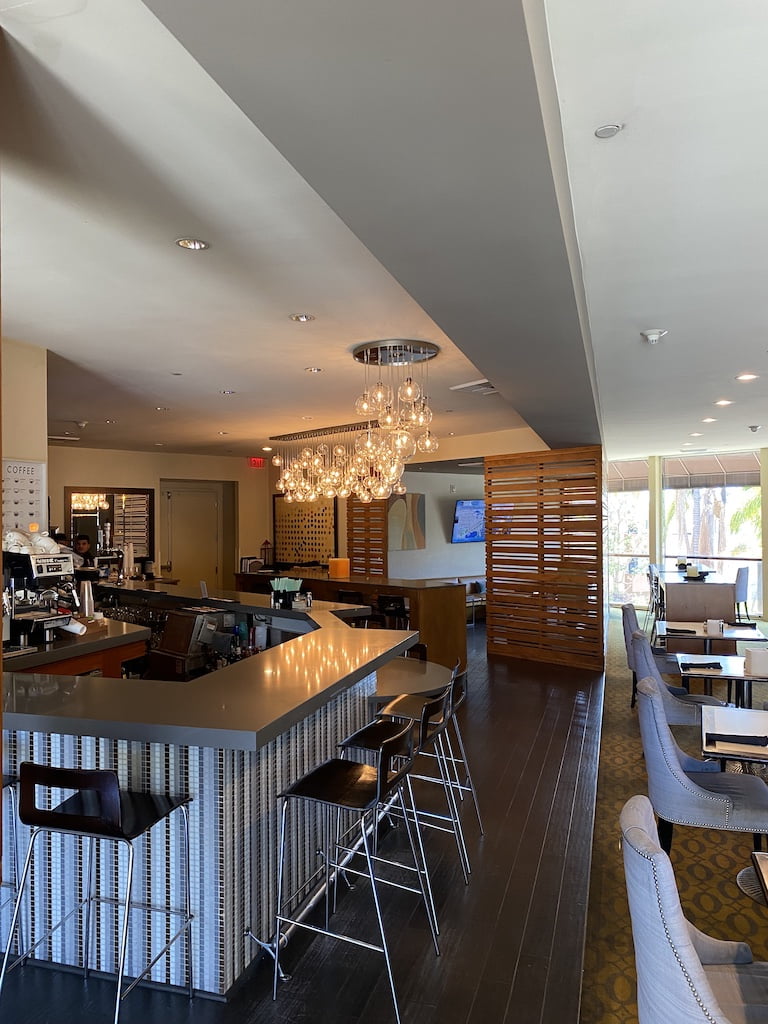 Another great option in Manhattan Beach is the Belamar Hotel which is operated by the Tapestry program at Hilton to connect upscale hotels with the Hilton name and rewards program. This hotel is located just a five minute drive away from the beach and has a great outdoor courtyard and pool to go along with a delicious restaurant on the second floor. Guests love the cleanliness of the rooms and the friendliness of the staff. If you are looking for a great hotel in Manhattan beach with easy access to the rest of Los Angeles, this is a great option for you!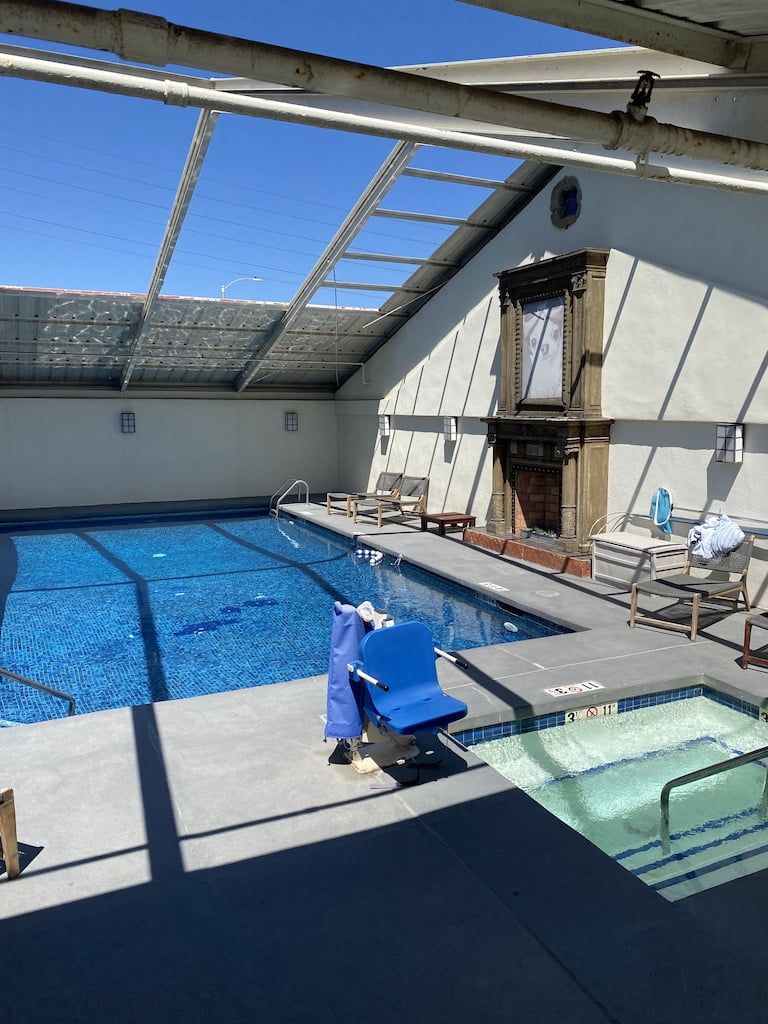 Short Term Rentals and Airbnbs in Manhattan Beach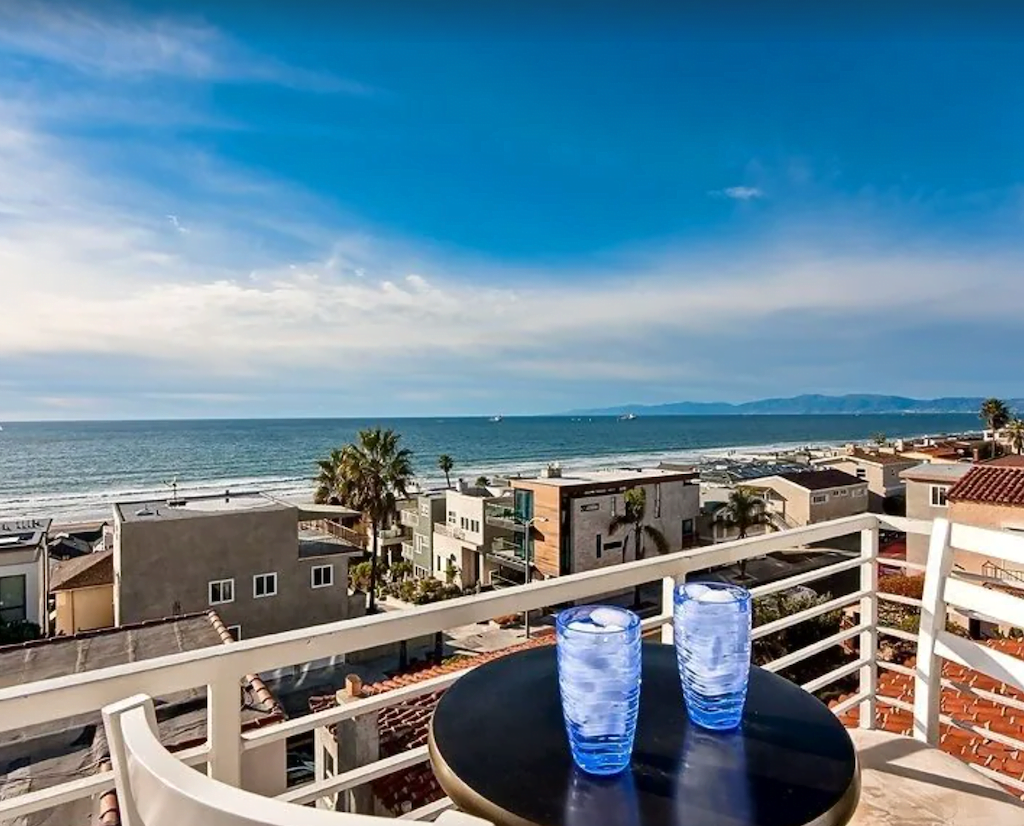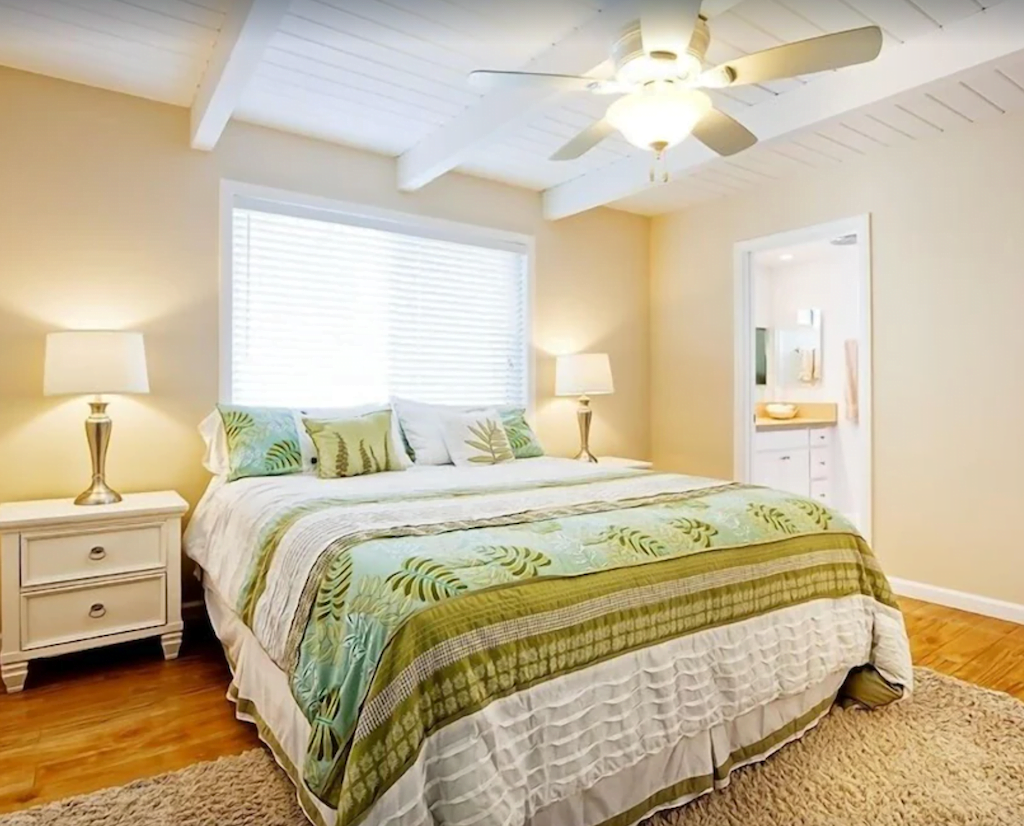 2 Bedroom Condo
This beautiful condo is located just a block and a half from the beach in a great section of Manhattan Beach. The location is a huge plus but the property is also beautifully designed with a lovely patio that has an ocean view. This is a great option for families as one of the bedrooms has two twin beds which are perfect for kids. The condo is furnished really well and everything looks great for a visitor to the area. This is a fantastic place to base your Manhattan beach or Los Angeles trip out of. If your idea of a great vacation includes being less than two blocks from the beach, this is the property for you!
1 Bedroom Midcentury Bungalow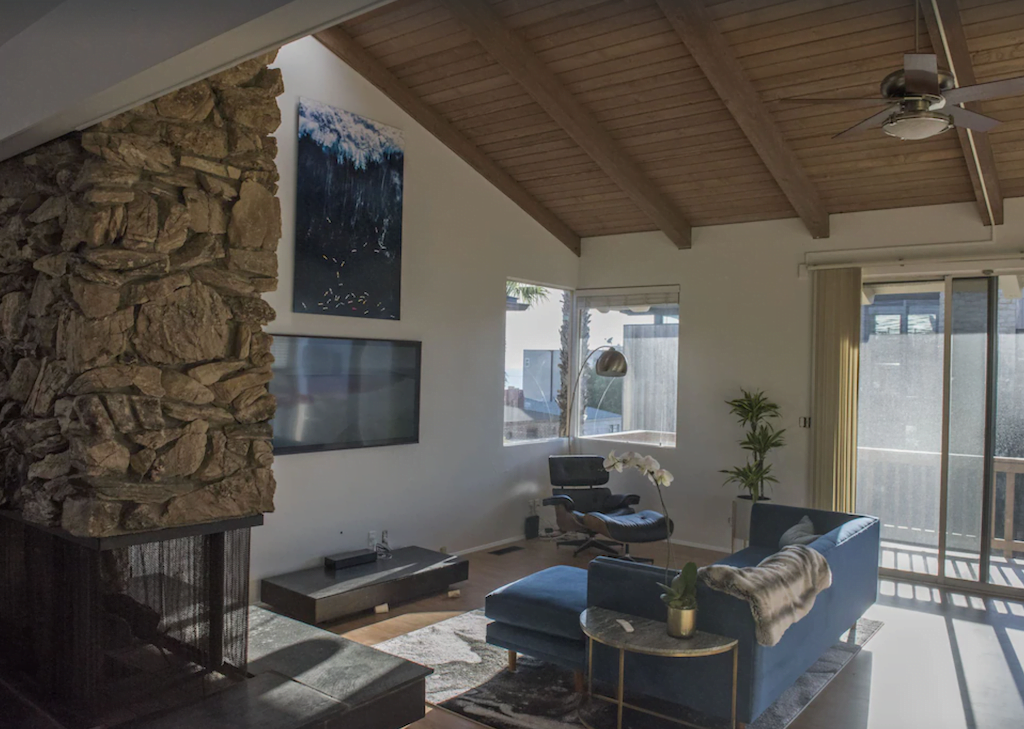 Located in the north part of Manhattan Beach, this one bedroom bungalow is an amazing place to stay in this iconic beach town. The property has a great ocean view which is a huge plus and the closeness to the ocean is a great feature as well. The rental occupies the top floor of a single family home but has a separate entrance as well to ensure you have a space to yourself. The midcentury design compliments the closeness to the beach and brings the rental together. There are not very many better ways to take in the beach on vacation than to get to see the ocean and smell the breeze right when you wake up in the morning!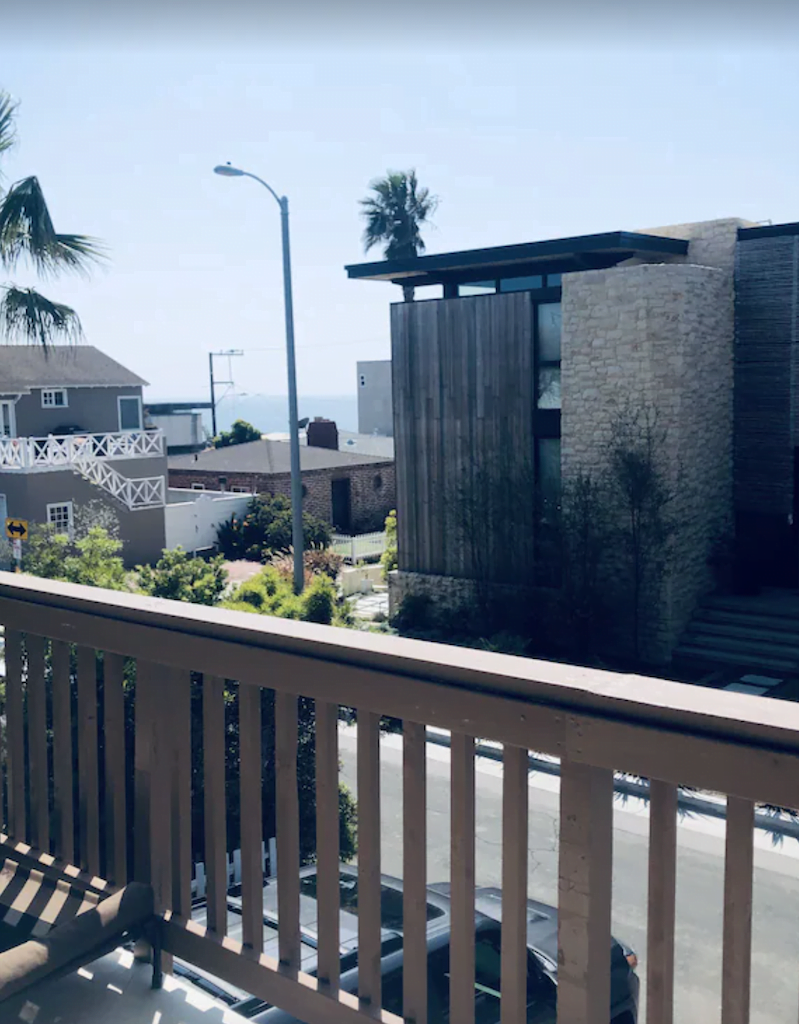 1 Bedroom Beach Cottage
A great option for couples looking to spend time in the South Bay is this great cottage located just south of Manhattan Beach. This area is great as by staying here you get close access to all three of Manhattan, Hermosa, and Redondo beach which gives guests a lot of great beach options. The property can sleep up to four but is ideal for two which makes it a great option for couples. The cottage shares a property with two other cottages originally built as a bed and breakfast hotel and the vintage aesthetic is tastefully preserved in the buildings. The interior is very well designed and very cute which when combined with the closeness to the beach makes this a great place to stay near Manhattan Beach.