With the 2023 College Football Playoff National Championship, World Cup, and Olympics coming up at Sofi Stadium if you are planning on attending any of these, chances are that you will need a great place to stay near SoFi Stadium!
This guide has you covered with some of the best accommodation options from hotels to Airbnbs near SoFi Stadium. This guide focused on the best hotels near SoFi Stadium, but there are great options in surrounding areas like Downtown, Venice Beach and Manhattan Beach if you need additional options. If you are looking for fun activities in the are check out my guide on things to do near SoFi Stadium.
Getting Around Sofi Stadium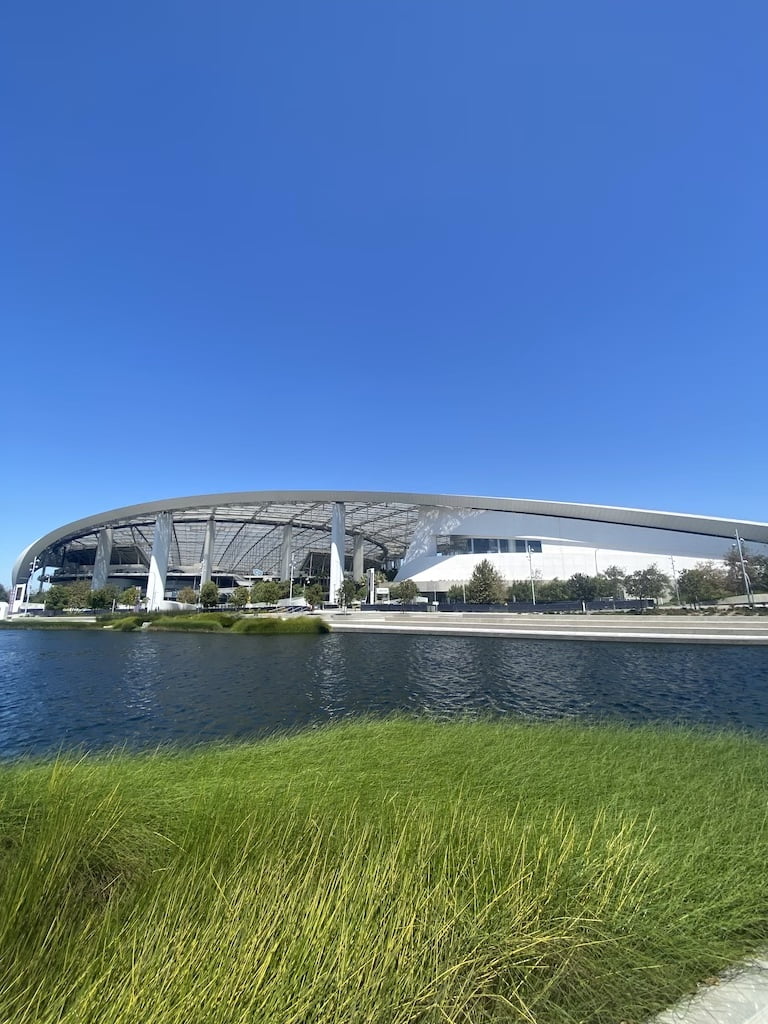 The area around Sofi stadium is not very walkable so I would recommend renting a car for the duration of your trip. Los Angeles is notorious for being very spread out and you will be much happier with your own vehicle since it will be easier to get to all the activities and restaurants you are interested in.
Parking for events at Sofi Stadium is all done through their lot but you may find it easier to use a rideshare app or even walking if you are staying closer to the stadium. Public transportation is a decent option in the area but I would try to stick to only using it during the daytime and rideshare at night.
If you want to find the best place to stay near SoFi Stadium based on location, you can use this handy map:
Best Hotels Near SoFi Stadium
At this time, there aren't many top-notch hotels near SoFi Stadium, but there are a few that are worth a look. Hopefully in the coming years there will be more choices that are within an easy walk or Uber ride!
Sonder Lum Hotel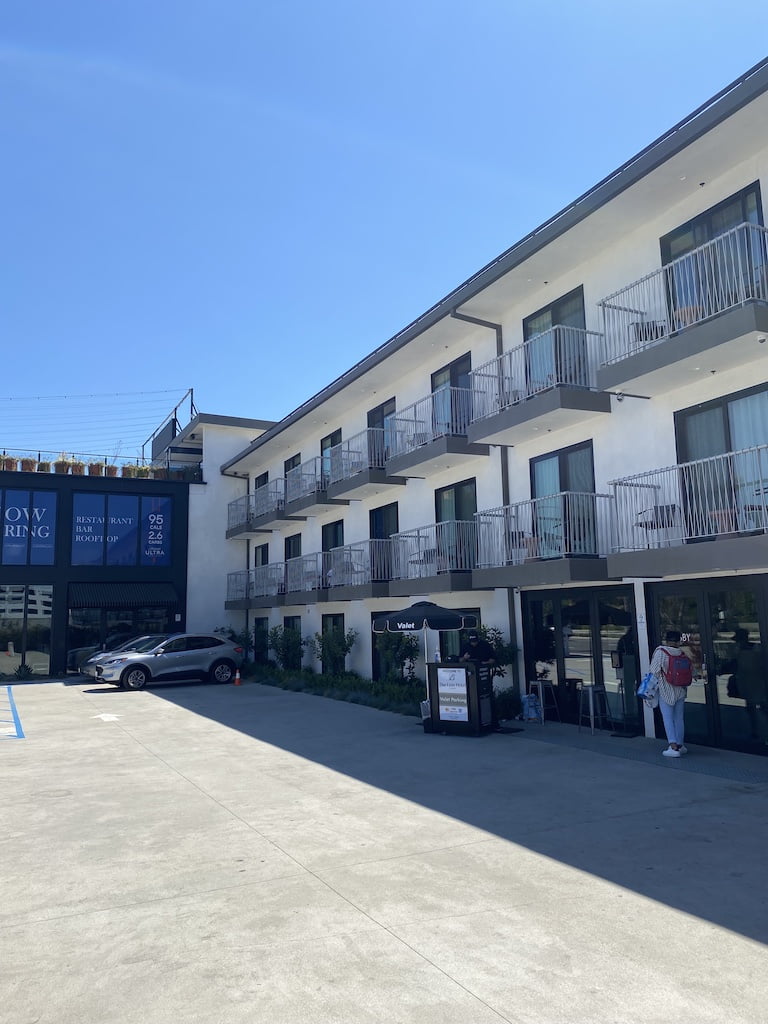 A great option right across the street from the Sofi Stadium property is the Sonder Lum hotel. This 4 star hotel is the closest accommodation to SoFi stadium which is a huge plus for potential guests. You can walk to events or have an easier time using ride share or getting a taxi even late at night – in the photo below you can actually see SoFi Stadium from the hotel entrance!
The hotel is a new construction and very modern looking with large and clean rooms. It is a very good looking property and has a great pool and restaurant – click here to see more photos. If you want the closest hotel to SoFi stadium for your trip, this is a great option for you!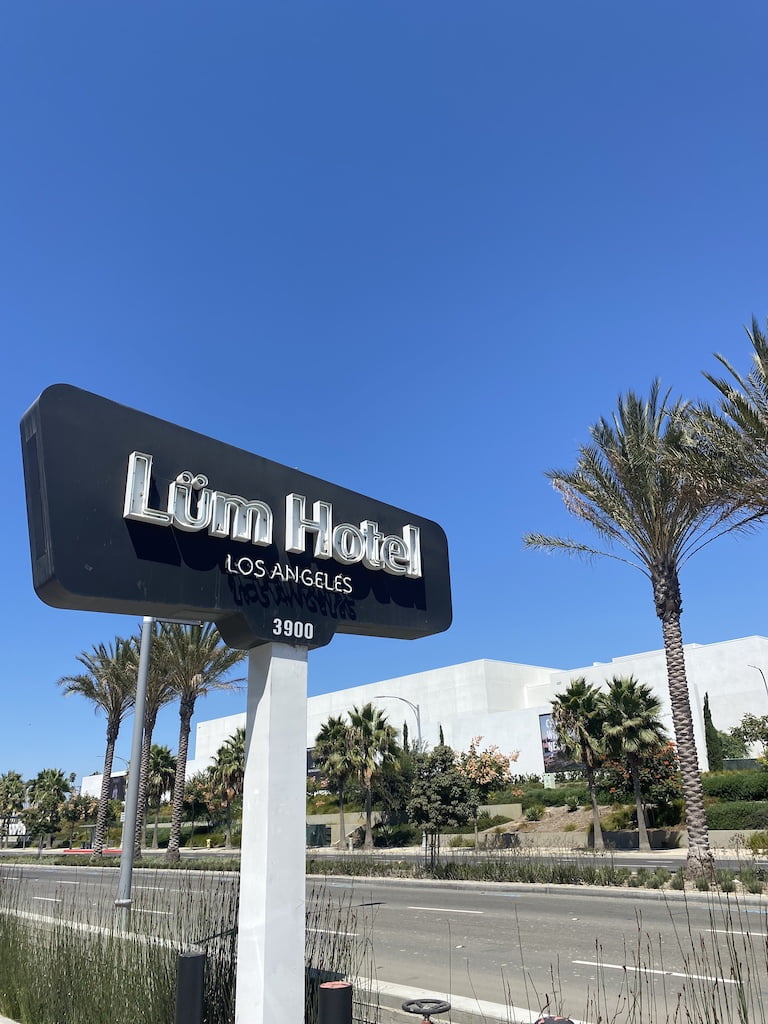 USC Hotel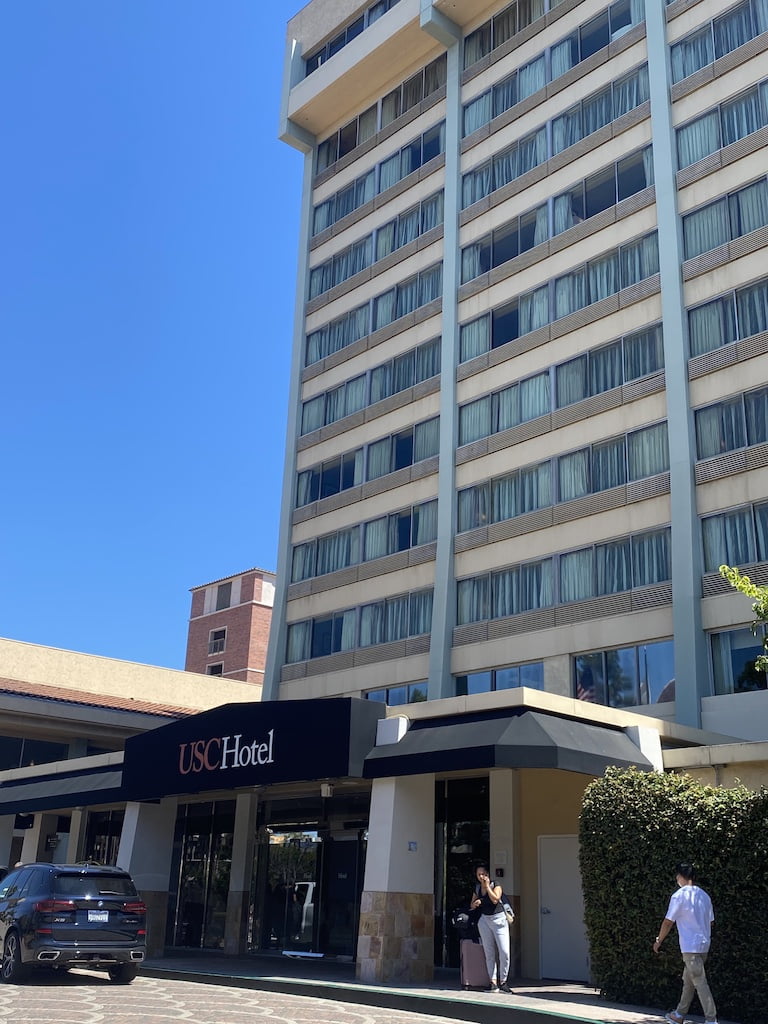 Located directly next to the USC Campus and a couple miles north of Sofi Stadium, the USC Hotel is a fantastic option for travelers visiting the area. Guests love the property and especially how the location gives you access to a lot of the best things the USC area has to offer. If you want to be closer to Downtown and other Los Angeles attractions rather than the Stadium, this is a perfect option. This hotel is really not something you would typically find in the area so if you are looking for a comfortable and clean stay and ok with not being directly next to Sofi stadium, this hotel fits all of your needs.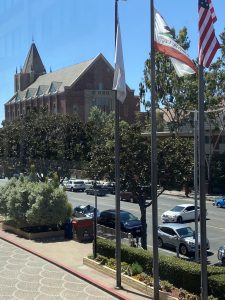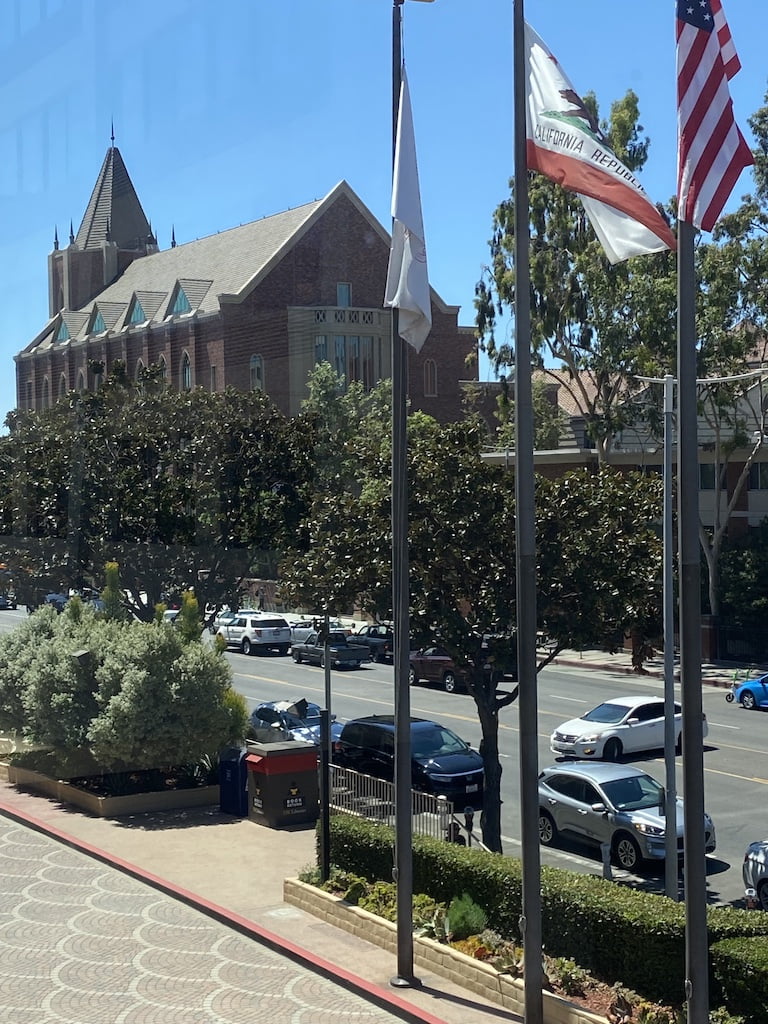 Trend Hotel at LAX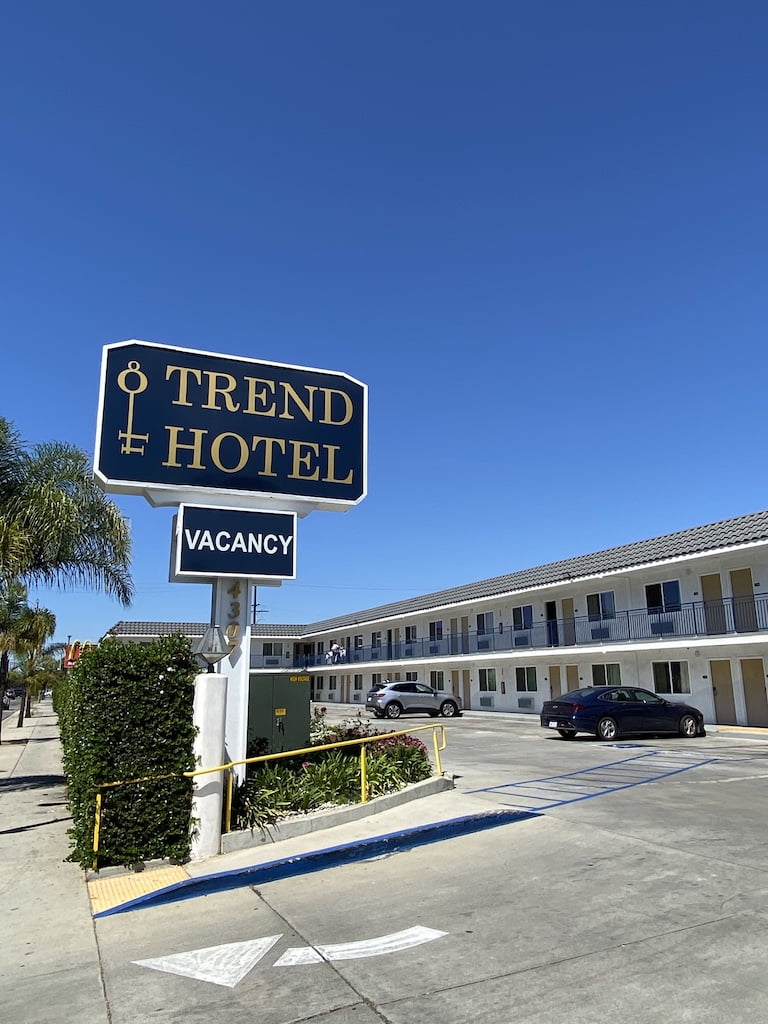 Located just over a mile from Sofi Stadium, the Trend Hotel at LAX is a great budget-friendly hotel near SoFi stadium. The hotel is a small property and with spacious and clean rooms, is a great value for the cost. Being right near LAX is another plus as if you are flying in for an event, as you might be able to use Uber rather than renting a car.
The exterior looks a little rough but the interiors of the rooms are all clean and large which is really nice. If you are looking for a convenient and budget friendly accommodation for your trip, this is a great option.
Short Term Rentals and Airbnbs Near SoFi Stadium
Beautiful 3 Bedroom Bungalow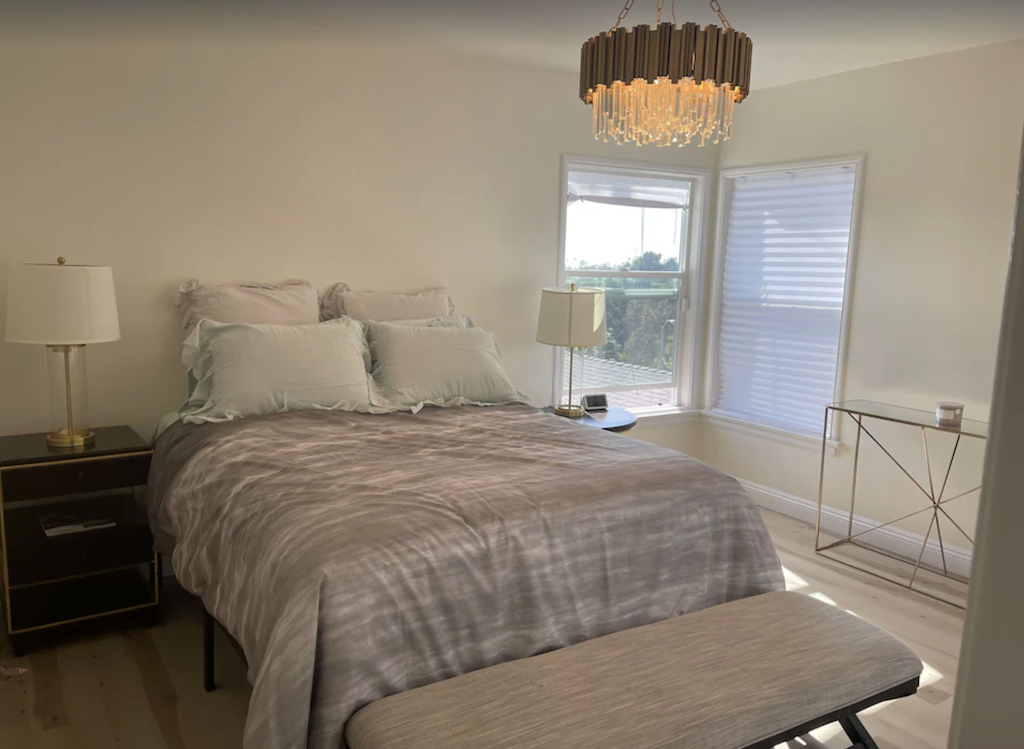 This 3 bedroom bungalow is a great option for your visit to Sofi Stadium! The home sleeps 6-8 people and is 10 minutes away from Sofi Stadium, beaches, and LAX which is incredibly convenient. The property also features a great outdoor space which makes it easy to have a barbecue and there are new appliances throughout the home.
There are not a lot of options for larger groups in the area so this property is perfect for those larger groups. This is a great vacation rental near SoFi Stadium for a larger group or family, and it's a great option for anyone looking to have an entire home to themselves near Sofi Stadium.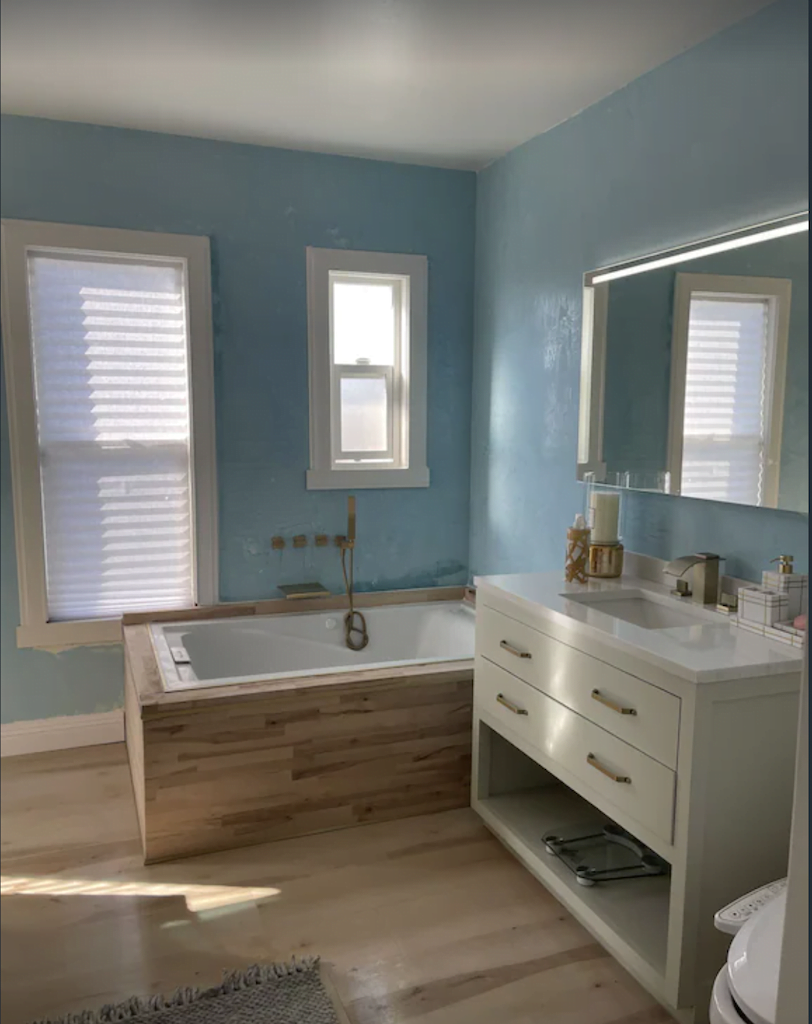 Cozy 2 Bedroom Home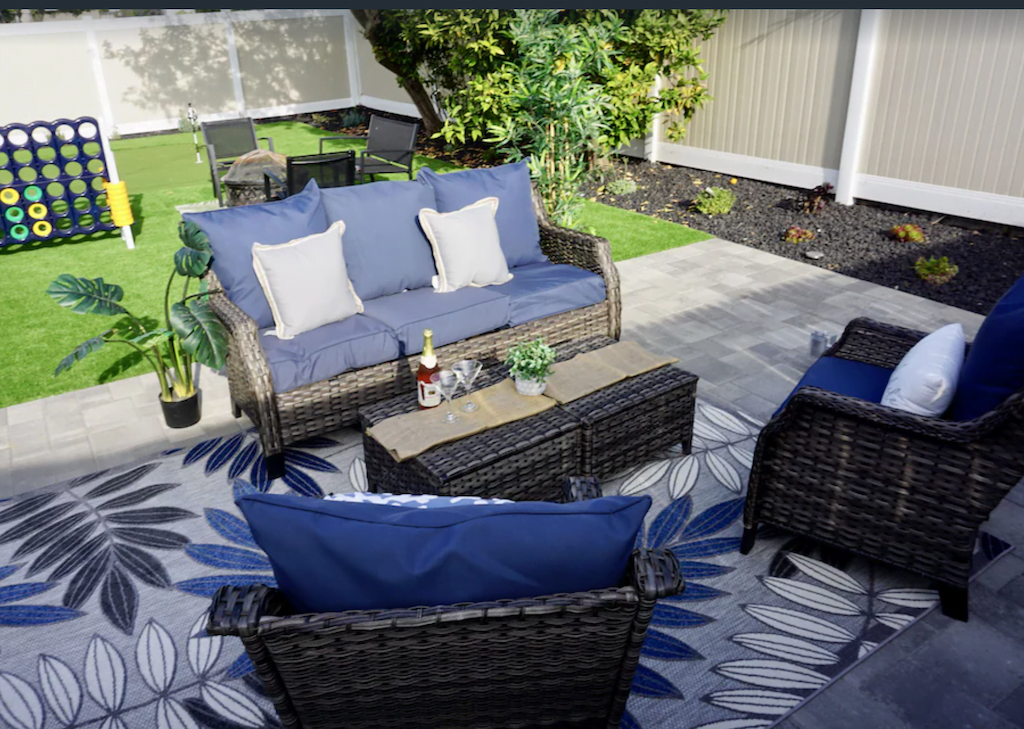 This 2 bedroom home is located less than 3 miles from Sofi Stadium which makes it a great place to stay for a visit. The proximity to the stadium is great and the it's also near many of the area's attractions. The house has a lovely backyard space with lawn chairs and a small putting green to compliment the central location and comfort that the property brings.
Guests love the location – it's one of the closest vacation rentals to SoFi Stadium – and how close the property is to everything you could want to do in the neighborhood. This is a great option for families traveling and anyone who prefers to have their own space for a stay!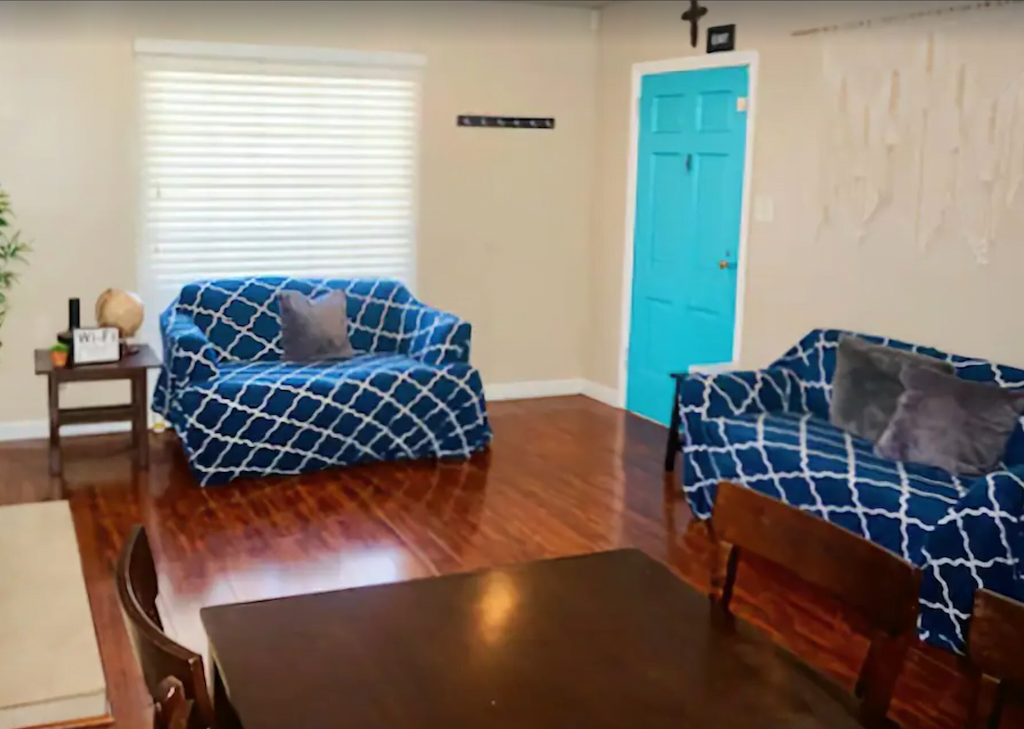 Modern 3 Bedroom Condo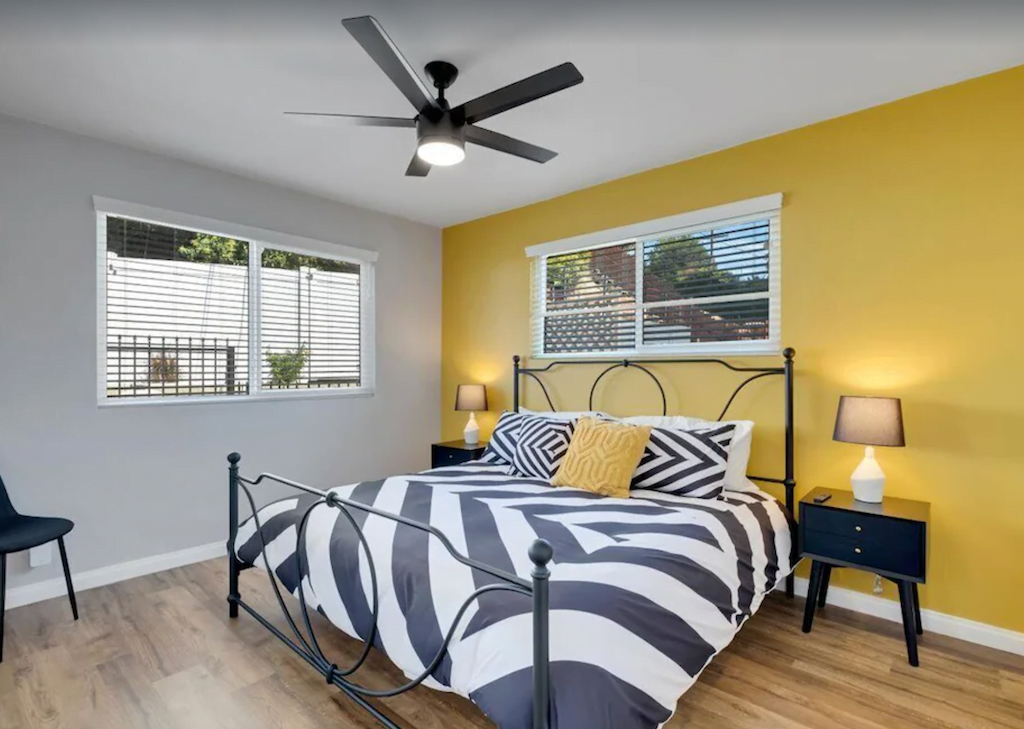 This recently renovated condo is a fantastic place to stay near Sofi Stadium. The entire condo was recently renovated and all the appliances and modern design look fantastic. The kitchen and living room both look amazing and all the bedrooms are modern and comfortable.
This condo is a little bit north of Sofi Stadium but also very close to Culver City, which has a nice variety of dining and shopping options with a cute walkable downtown of its own. The proximity to other areas is a big perk if an event at SoFi Stadium is a part of your Los Angeles trip but you still want to explore the rest of the city. If you want a new, modern place to stay for your trip, this property is the one for you!