Westwood is one of the more exciting and fun neighborhoods in all of Los Angeles. Located prominently on the west side of Los Angeles and bordered by Brentwood and Beverly Hills, Westwood's many businesses, restaurants, and attractions serve nearby UCLA students and visitors alike.
While not massive, the area has ample activities for any group of people. Use this guide as a tool to plan a fun day as a part of a larger trip to Los Angeles as a whole. This guide will show you the best attractions in Westwood and most fun things to do in Westwood. If you are looking for a great place to stay or a place to eat in Westwood, check out my accommodation and restaurant guides!
You can also use this handy map to find the best places to stay in Westwood, Los Angeles by location:
Visit the Hammer Museum
One of the best activities to do in Westwood is to visit the iconic Hammer museum. This museum is affiliated with UCLA and has a fantastic collection with exciting and interesting exhibitions as well. Amazingly the museum is free and strolling the gorgeous galleries is a fantastic way to way to spend an afternoon. I also would recommend grabbing lunch or a drink at Lulu which is a beautiful restaurant located at the Hammer operated by acclaimed chef David Tanis and conceived with legendary chef Alice Waters.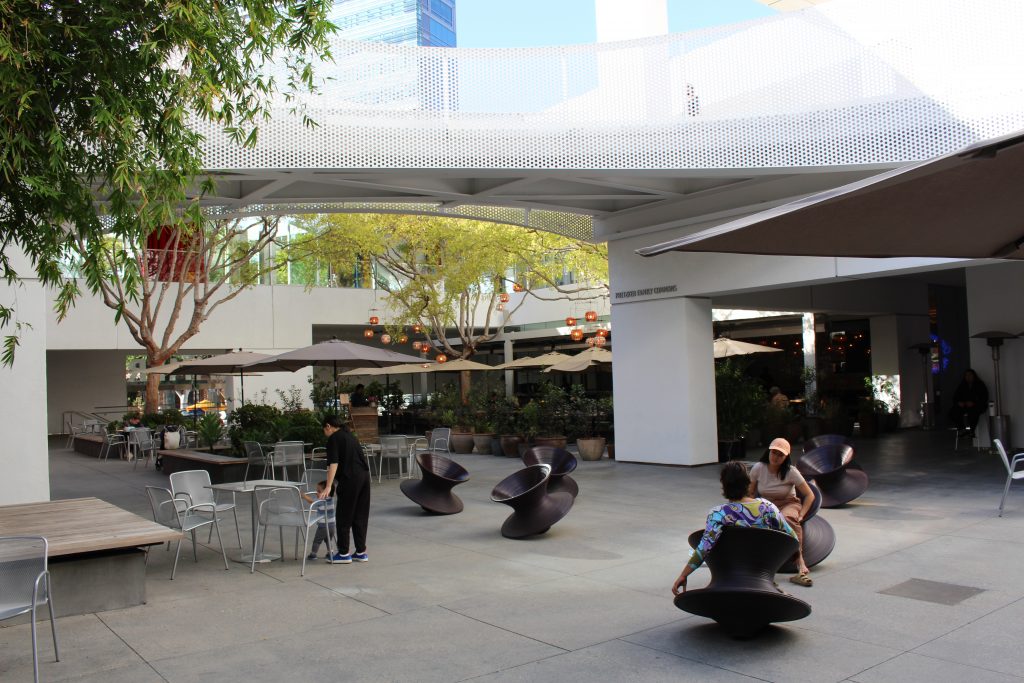 Escape to Nature at the UCLA Botanical Garden
Another incredible Westwood experience is taking a walk through the UCLA botanical garden. The garden is a small (7.5 acre) and shady retreat to a more natural setting while still being in the heart of a city. The garden is free and a fantastic place to relax during your visit to Westwood. I'd recommend bringing an ice cream and enjoying some time out of the sun. This is one of the best things you can do near UCLA.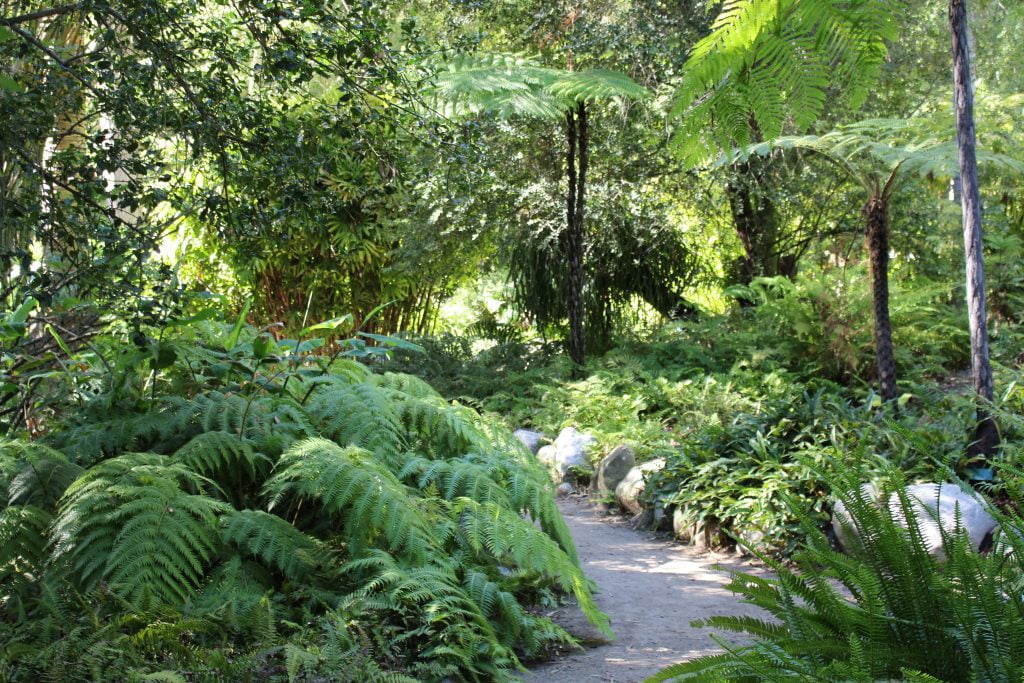 Catch a Movie at a Historic Theatre
Outside of being the location of UCLA, Westwood is best known for its historic movie theaters; The Regency Westwood Village (originally the Fox) and The Bruin. These two classic Los Angeles theaters were built in 1930 and 1937 respectively and continue to play features and host premieres to this day. Both are massive one screen theaters with the Regency seating 1400 and the Bruin seating 670. If you don't have time to see a movie I would still make sure to walk by and take in these behemoths of cinema history as well as seeing both theaters incredible architecture. Tickets are purchased at the venue but you can find showtimes for the Bruin here and for the Regency Westwood Village here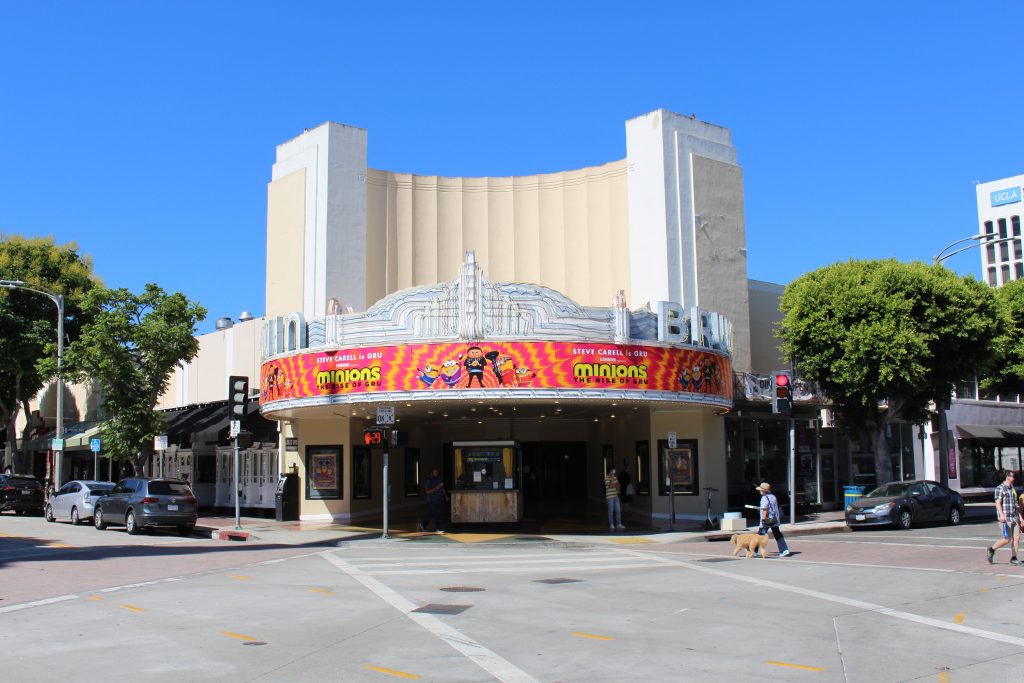 Cheer on the UCLA Bruins
With UCLA's impressive athletic legacy, a classic Westwood experience is to attend an event for one of the universities 25 varsity sports. The school has won an incredible 119 national championships (2nd all time) and continue to field competitive teams. If a women's beach volleyball match coincides with your trip I would highly recommend attending as the university recently redid their sand arena and it's a very fun way to spend an afternoon. Mens basketball, mens tennis, and women's gymnastics are all historically very strong and fun to watch. Find the calendar here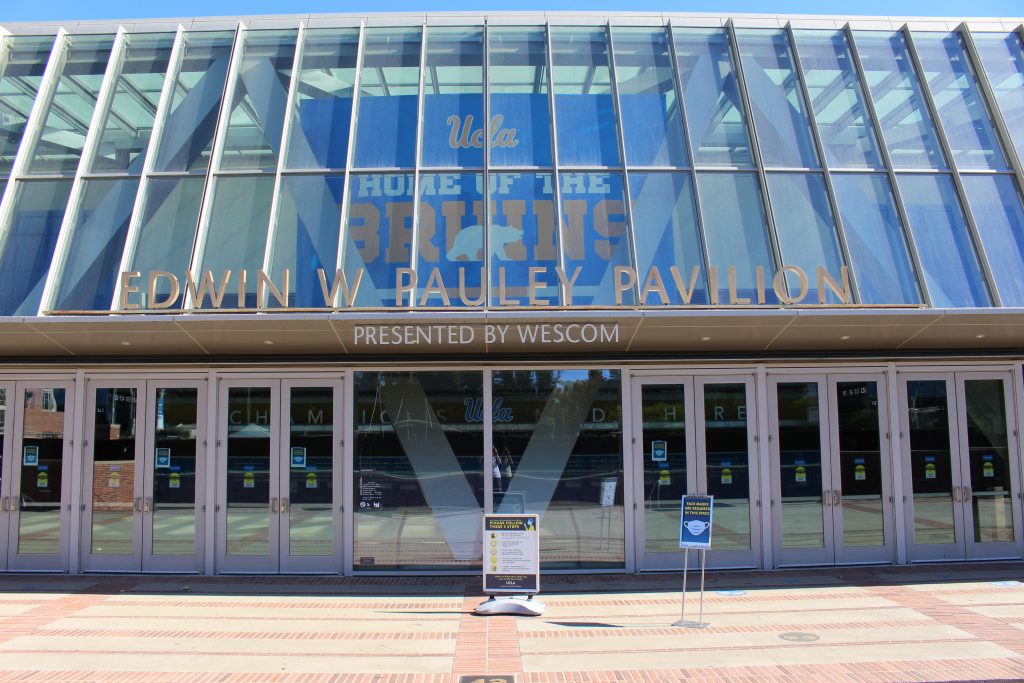 Go See the Getty Center
One of the best things to do near UCLA is to visit the beautiful Getty Center. This gorgeous Richard Meier designed campus of the Getty Museum is located just outside of Westwood in nearby Bel Air. After parking, a tram will take you up the gorgeous Santa Monica mountains to the stunning gardens and exhibitions of the Getty. The museum was initially built to house the collection of J. Paul Getty and continues to do so while housing additional exhibits. The best part is that aside from parking, attending the museum is completely free. I would personally recommend coming early in the day to avoid larger crowds. Due to covid they are temporarily requiring reservations which you can make here