Westwood is a great area to spend some time in when you visit Los Angeles. The suburb is home to world renowned UCLA and has a ton of fun activities to do regardless of the purpose of your trip. This guide has a bunch of great restaurant recommendations for you to try in your next visit to the Village! If you are looking for fun things to do or a great place to stay check out my activity and accommodation guides here!
You can also use this handy map to find the best places to stay in Westwood, Los Angeles by location:
For Lunch: Lulu at the Hammer Museum
Lulu is one of the newer restaurants in the neighborhood as it opened in late 2021 to critical acclaim. They serve sustainability focused lunch fare daily via a 3 course prix fixe menu that changes daily and requires a reservation as well as a fantastic a la carte lunch menu. This is one of the best restaurants to eat at near UCLA due to their focus on locally sourced ingredients and relationships with sustainable farming. Additionally, they recently have began offering a limited dinner menu on Thursday, Friday, and Saturday nights. To read more and reserve find Lulu here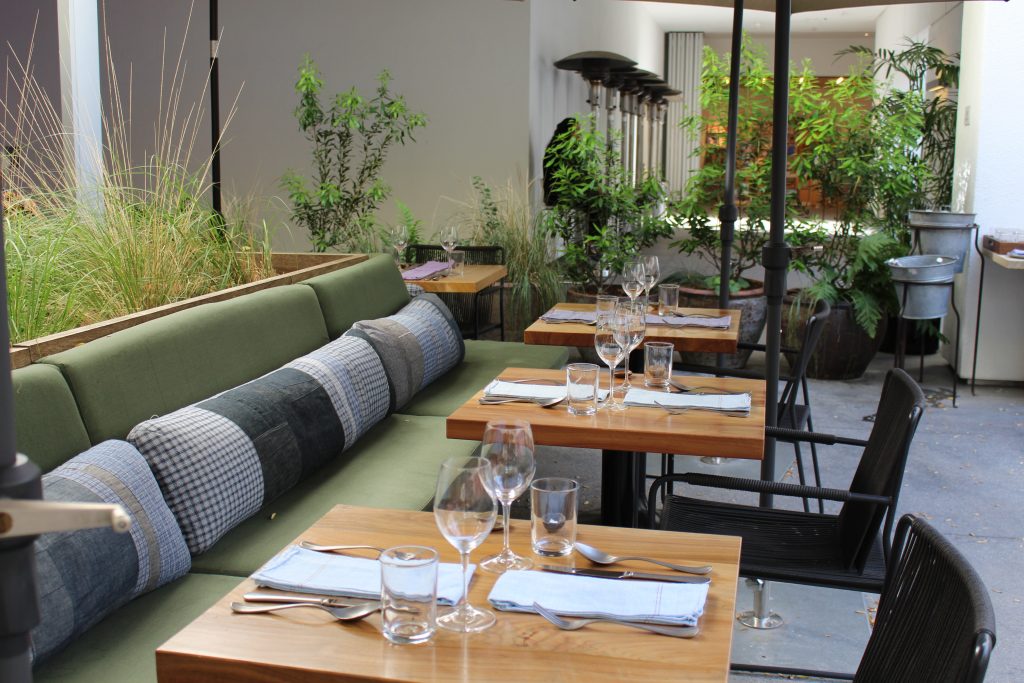 For Sandwiches: Fat Sals
One of the most outrageous meals you can get in Los Angeles is located in a tiny black building in Westwood that you could blink and miss. Fat Sals has been serving up over the top, health-unconscious sandwiches since 2010. While a local chain now, the Westwood location is where it all started. One highlight on the menu is the Fat Jerry which has steak, cheese, chicken fingers, mozzarella sticks, a fried egg, mozzarella sticks and more all loaded onto a hero roll. All the sandwiches are ridiculous and amazing, making this a can't miss spot to eat.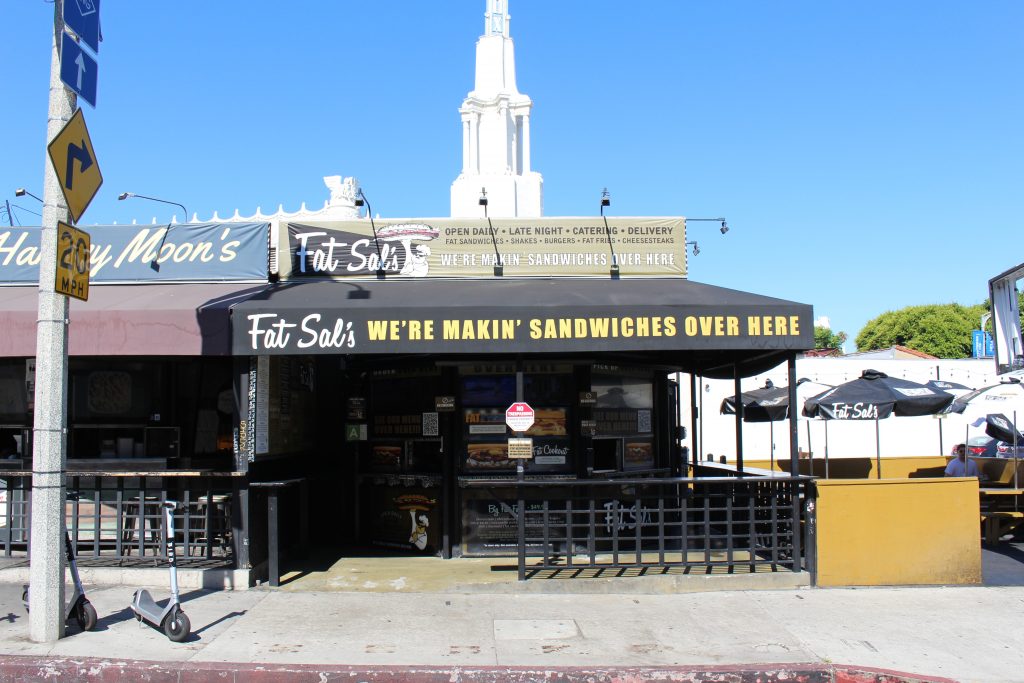 For Dessert: Diddy Riese
Diddy Riese has been a neighborhood staple ice cream spot since it opened in 1983. This iconic, no-frills landmark has been serving an inexpensive and delicious menu for its entire tenure as a Westwood staple. They are most famous for their ice cream sandwich which feature a massive scoop of ice cream smushed between two incredible, fresh-baked cookies. Additionally their menu features brownies, sundaes, and shaved ice, all of which are fantastic. This is the best place to get dessert near UCLA.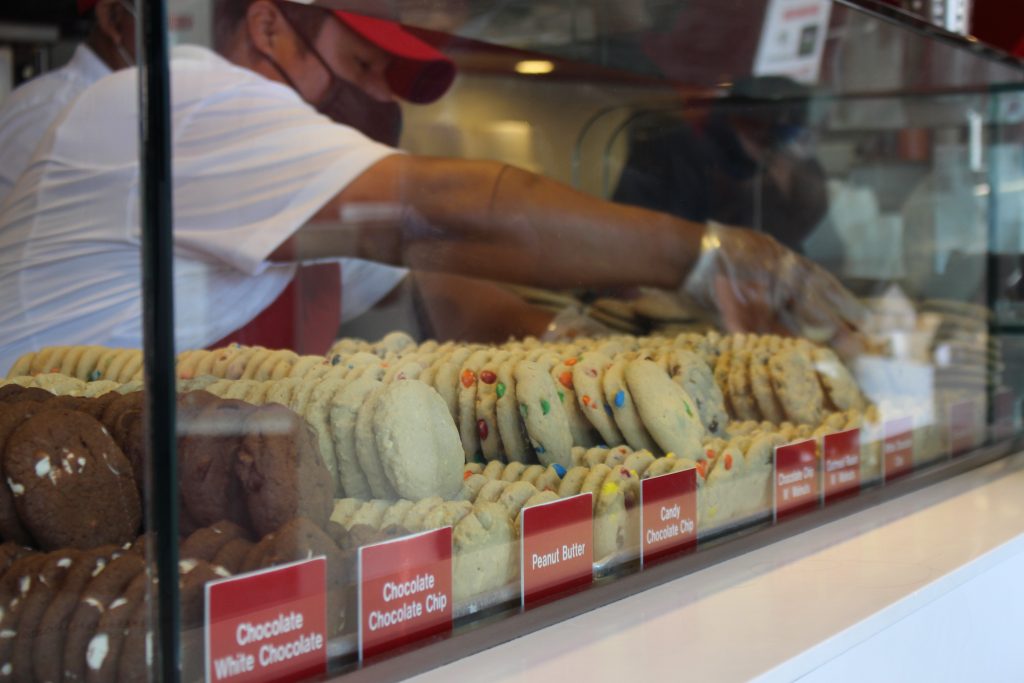 For Breakfast: The Lazy Daisy Cafe
One of my favorite places to grab breakfast in all of Los Angeles is at Westwood's Lazy Daisy cafe. This quiet and cute restaurant has been serving the greater Los Angeles area classic breakfast and lunch food for over 20 years and recently opened this Westwood location, expanding from Santa Monica. They have an extensive omelette menu and I personally love the pancakes. I would recommend starting your day in Westwood here and continuing on to other activities in the area.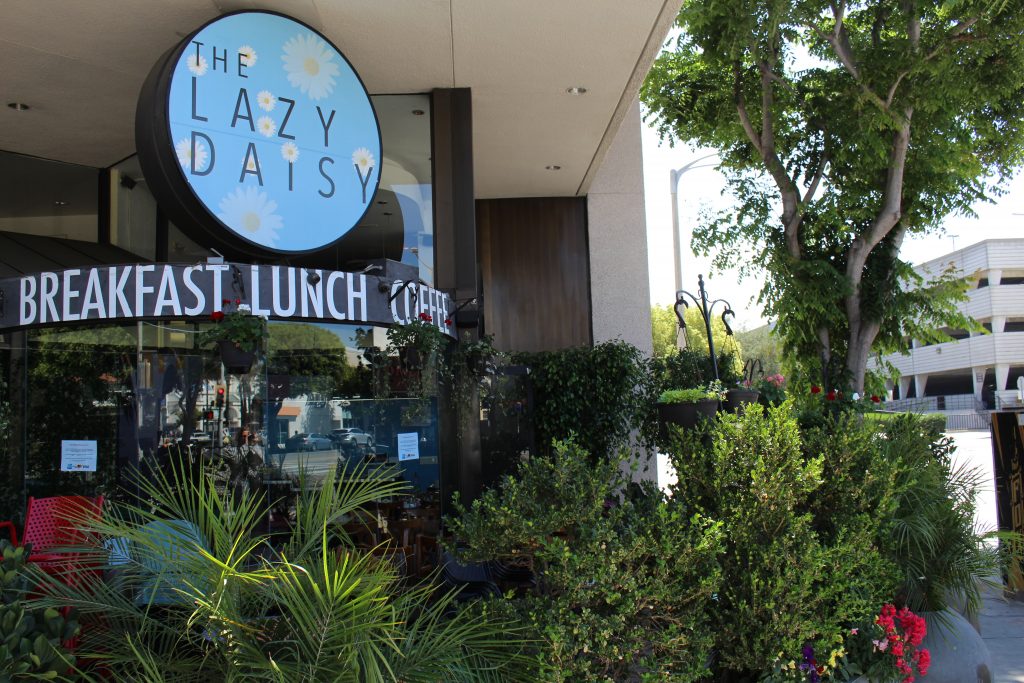 For a Family Dinner: House of Meatballs
If you're looking for an easy meal for a family with a variety of options, I highly recommend House of Meatballs in Westwood Village. This casual Italian restaurant has plenty of options but as the name suggests, the main highlight is their meatballs. They have 5 meatball choices with options for vegetarian and gluten free diners as well as a wide array of pastas to pair them with. This would be my suggestion for a fun group dinner outing near UCLA as both the environment and food contribute to a fun experience!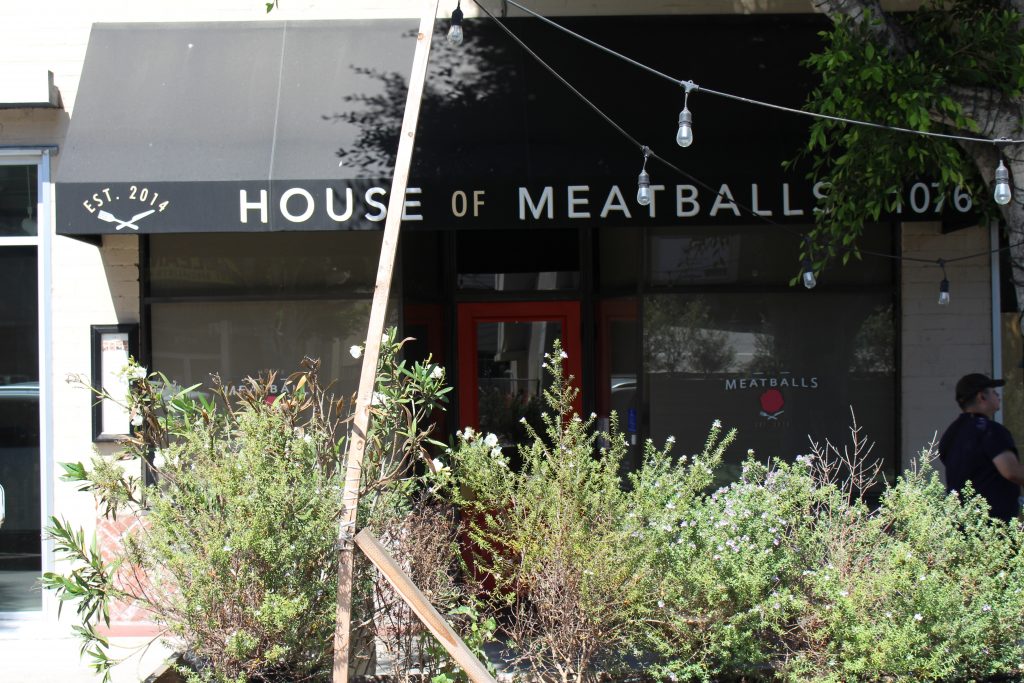 For Sushi: Kazu Nori
One of the most popular sushi restaurants in Los Angeles opened their second location in the Westwood village back in 2016. Today Kazu Nori remains the top place in Westwood village to get incredible hand rolls. Personally I would recommend the six hand roll meal as I really enjoyed the opportunity to get to try all the unique options. Everything that goes into a Kazu Nori roll is held to a high standard and you can truly taste the quality in the fish and rice. I would recommend Kazu Nori to anyone looking for a high end dining experience in Westwood.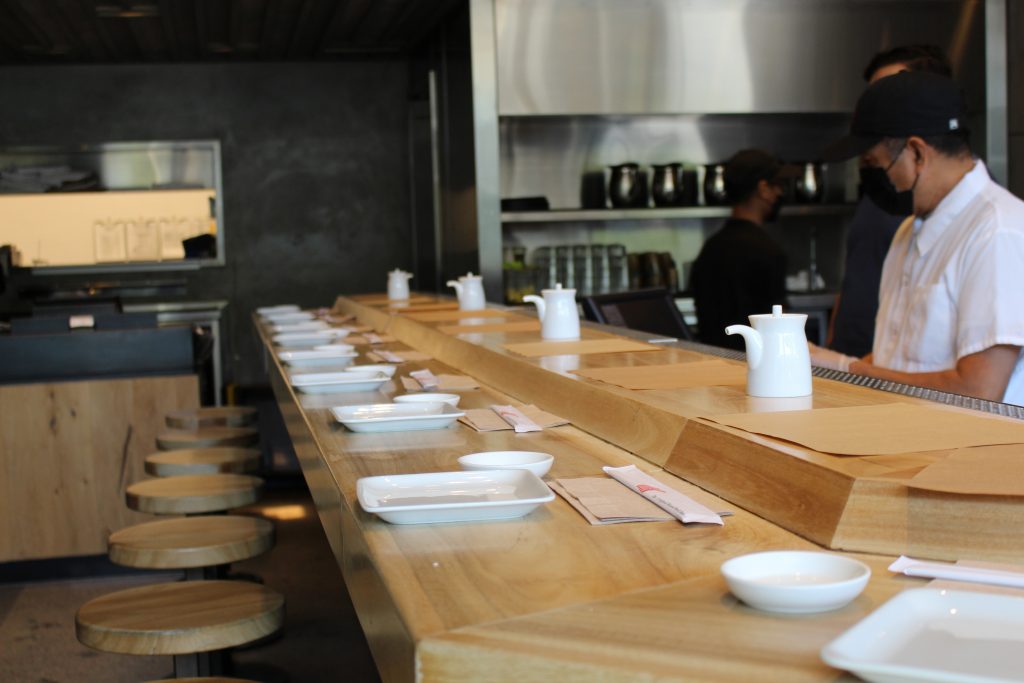 For Mexican: Frida Mexican Cuisine
A favorite dinner spot of mine in Westwood Village is Frida Mexican Cuisine. Frida is a casual, modern Mexican restaurant with delicious food, a fun color scheme, and a great happy hour. They have a couple of locations throughout the city and the atmosphere makes it a great choice for groups looking for good food in Westwood. The food and drinks are delicious and I personally love the short rib tacos and their guacamole which is prepared tableside in a molcajete.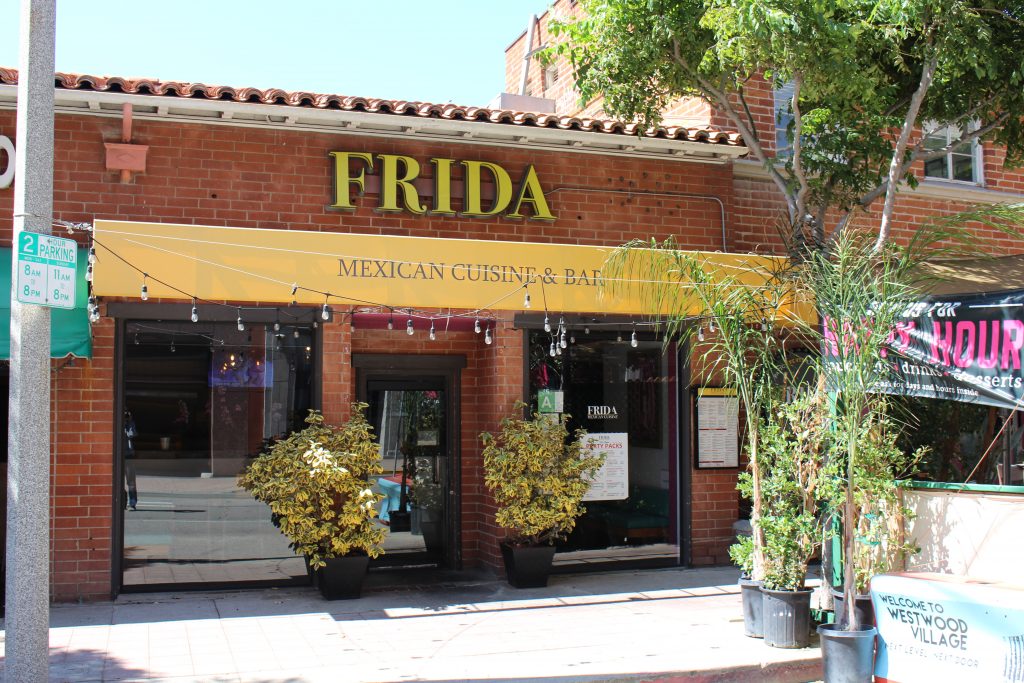 For a Sports Bar: Barney's Beanery
If you find yourself in the Westwood Village looking for a spot to catch a game or grab a drink, I recommend Barney's Beanery. Barney's is a great sports bar with huge televisions and great bar food. They cater to the younger UCLA crowd but regardless of age Barneys has something to offer. The highlights of their vast menu are the wide array of chili options as well as 40 different beers on draft. Stop in on a Tuesday or Thursday night for trivia and karaoke nights respectively.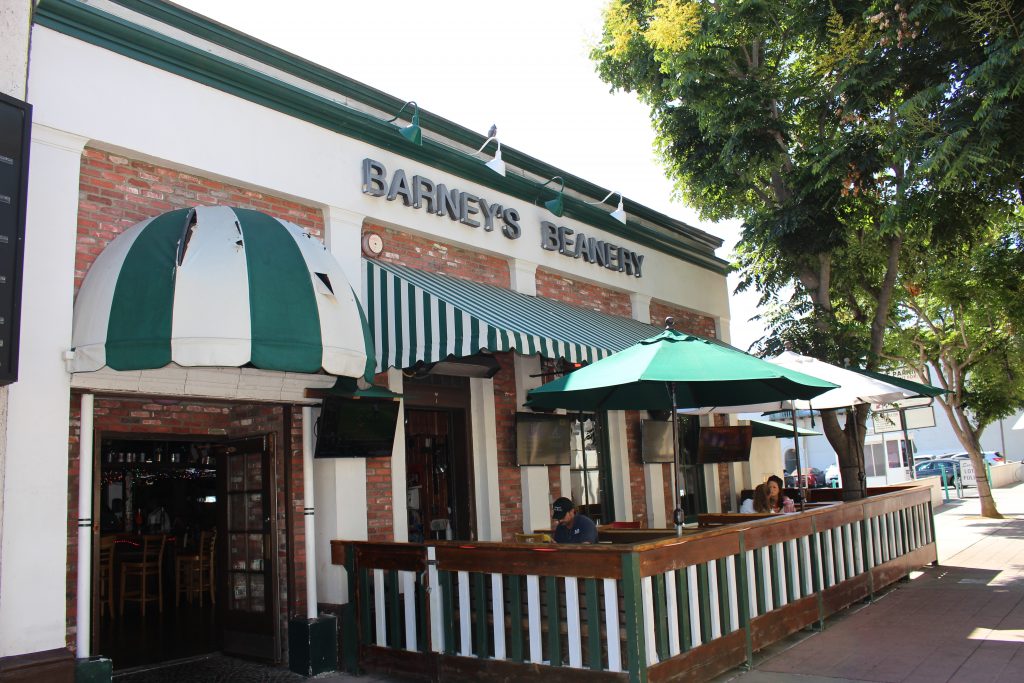 For a Night Out: Fellow
An evening at Fellow is one of the best dining experiences you can have in Westwood. This upscale and modern restaurant has incredible decor that in combination with thoughtful and delicious food and drink contribute one of the most unique meals you will have during your time in Los Angeles. The restaurants philosophy is centered around sharable and original options with a delightful cocktail menu. This is one of the best meals you can have in Westwood. I would also make sure to check the contemporary gallery that Fellow operates next door to see if there are any exhibitions open when you visit.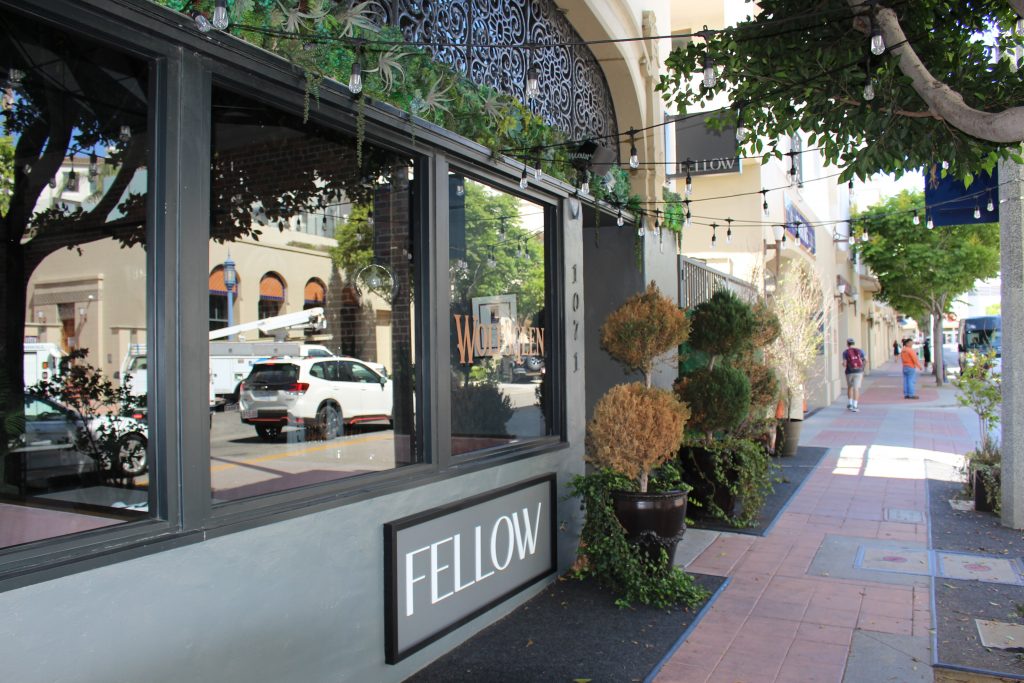 For Pizza: Lamonicas NY Pizza
This no-frills pizza restaurant has been serving delicious New York style pizza out of their Westwood Village location for over 40 years. Without a doubt this is a neighborhood staple and a great place to grab a slice if you find yourself craving New York style pizza. They make all of their dough in New York using Brooklyn tap water which they swear by as the secret to great pizza. The rest of the menu is pretty standard with an array of wings, salads, and rolls but you won't miss out on too much if you elect to only go for the pizza. Lamonicas is one of the best pizza restaurants to eat at in Westwood village.