There are some very real pros and cons of renting a car in Los Angeles, but with the improvements in public transportation and ubiquitous ride sharing services it's worth weighing your options. After all, car rentals in Los Angeles aren't cheap!
If you already know you'll want to rent a car in LA, be sure to shop around to get the best price:
Advantages of Renting a Car in Los Angeles
Let's start with the obvious advantages of renting a car in LA.
Renting a car in LA is convenient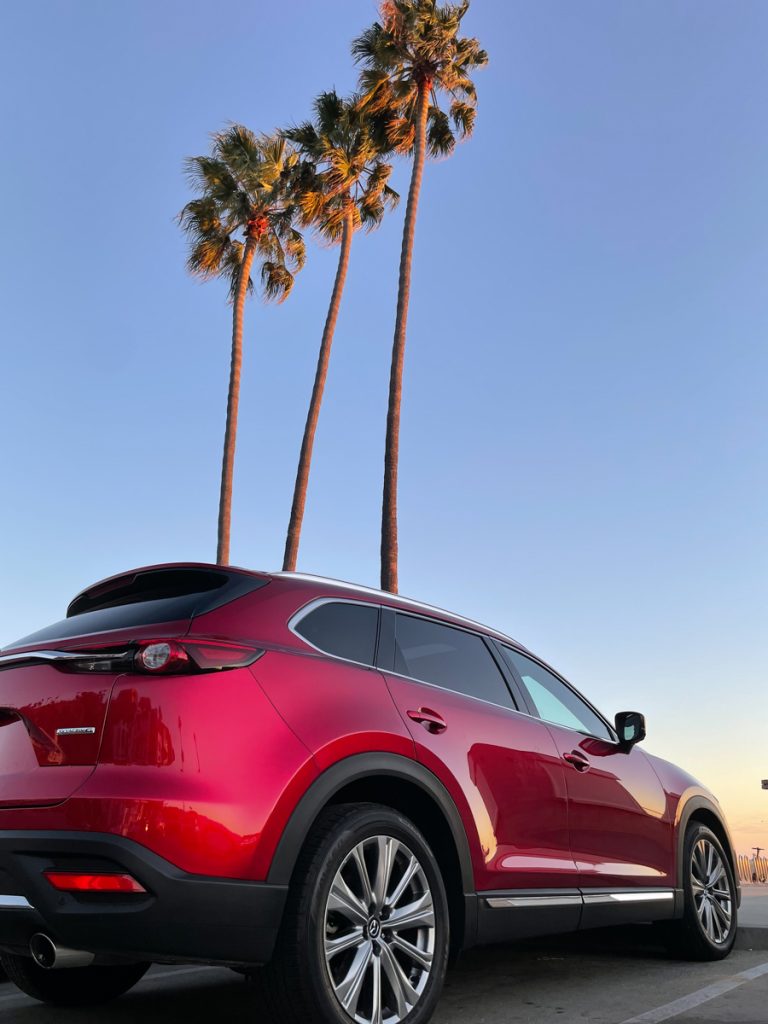 First, you can get everywhere you want to go in Southern California efficiently. Driving is usually the best option for getting around LA because the public transit doesn't yet go everywhere, or you may have to take a bus to a train to another bus. That kind of transfer – while you still have to sit in traffic on the bus – can really eat into your time exploring all of the best things to do in Los Angeles.
As I alluded to above, the situation is definitely improving: LA Metro has tons of public transport projects going on in anticipation of the 2028 Olympics. I'm especially excited about:
K line (pink) connecting LAX to E line (formerly Expo, aqua) that runs between Downtown LA and Santa Monica, supposedly opening October 2024
D line (purple) extension along Wilshire Boulevard to Westwood, phased opening 2024-2027
Regional Connector to resolve the "poop show" that is Metro in Downtown LA, opening Spring 2023
None of those projects address the "last mile" problem that plagues Los Angeles: you will be able to get broadly to the area you want to visit, but may still have to take a bus, Uber, scooter or your feet to your final destination. LA will never be Manhattan.
There are a few steps in the right direction though. You can now take the DASH Observatory bus to Griffith Observatory in addition to the numerous other DASH neighborhood routes around the city. If you're staying in Santa Monica, Circut is a free on-demand "last mile" option.
If you want to explore Los Angeles without limit, a rental car is probably your best choice. Be sure to read these tips for renting a car in LA to ensure a smooth experience.
Costs for Uber add up quickly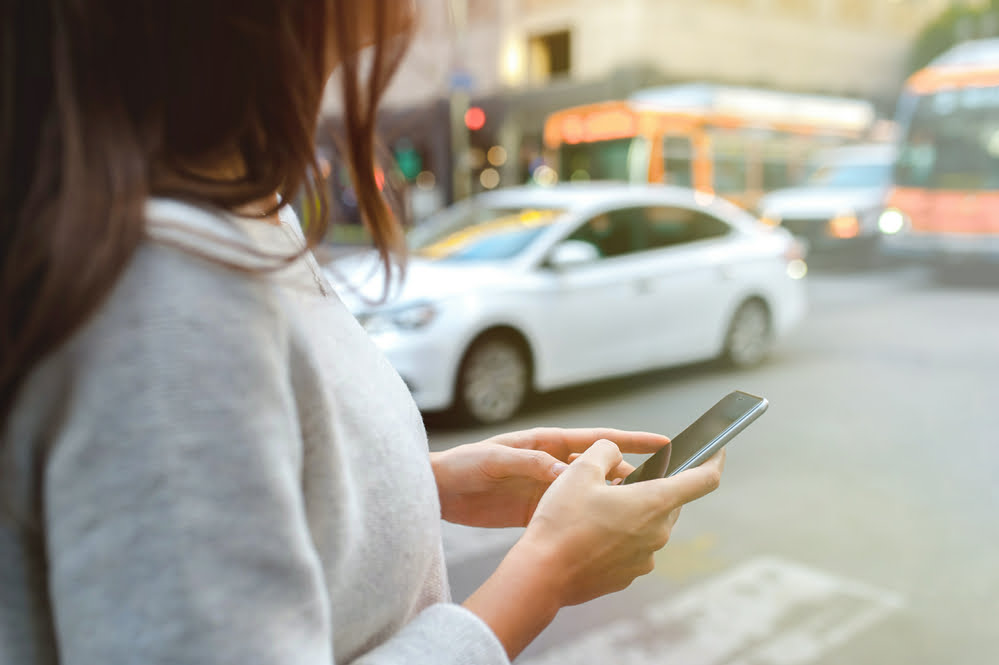 Second, many visitors who plan a car-free visit to Los Angeles wind up spending almost as much money if they rely on Uber or a combination of Metro and Uber.
For example, an Uber from LAX to Santa Monica will cost you around $30 each way (unless you get hit with surge pricing or traffic jams, and then best of luck to you). If you're staying in Santa Monica and want to do something on the other side of town, like the awesome Warner Brothers Studio tour or Universal Studios, plan for at least another $30 each way.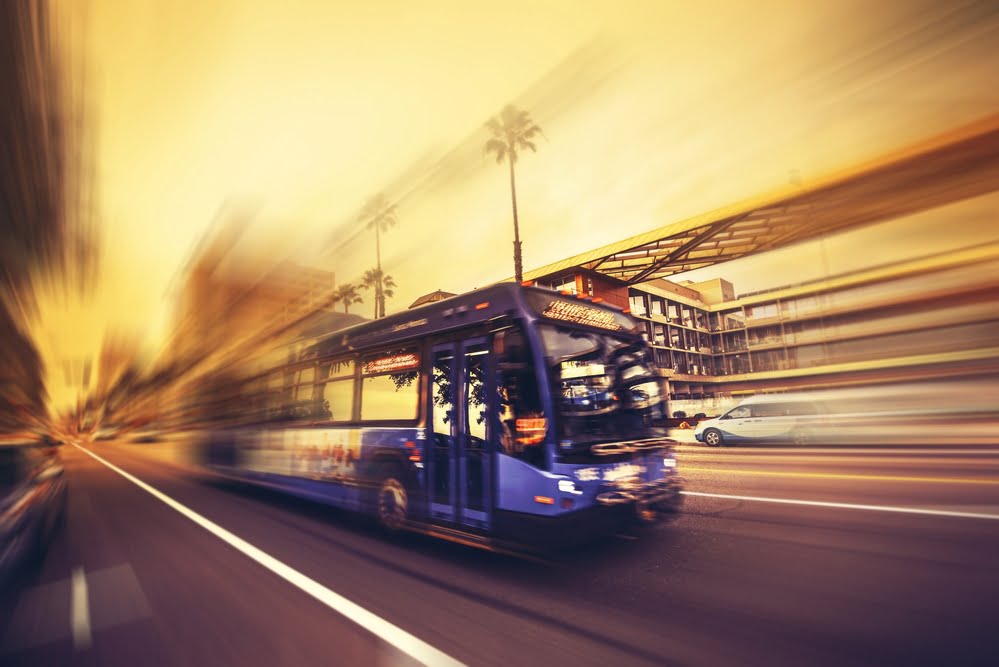 If you're willing to focus mostly on public transit with just a few Uber rides, the costs won't be as dramatic. A couple visiting Los Angeles for a few days would spend around $30 more for a pair of 7-day Metro passes and a family of four would drop $60 (on top of any expense to get to and from the airport). Add in in a few Express Bus surcharges and Uber rides to fill in for inconvenient routes and the cost savings may not be as dramatic as you think and you'll lose a lot of valuable sightseeing time.
For visitors planning to use Los Angeles public transportation options to cut down on costs, you'll want to be strategic about where you stay so that you have easy access. I recommend these Los Angeles hotels near Metro stations, which also boast great walkability:
---
Disadvantages of Renting a Car in Los Angeles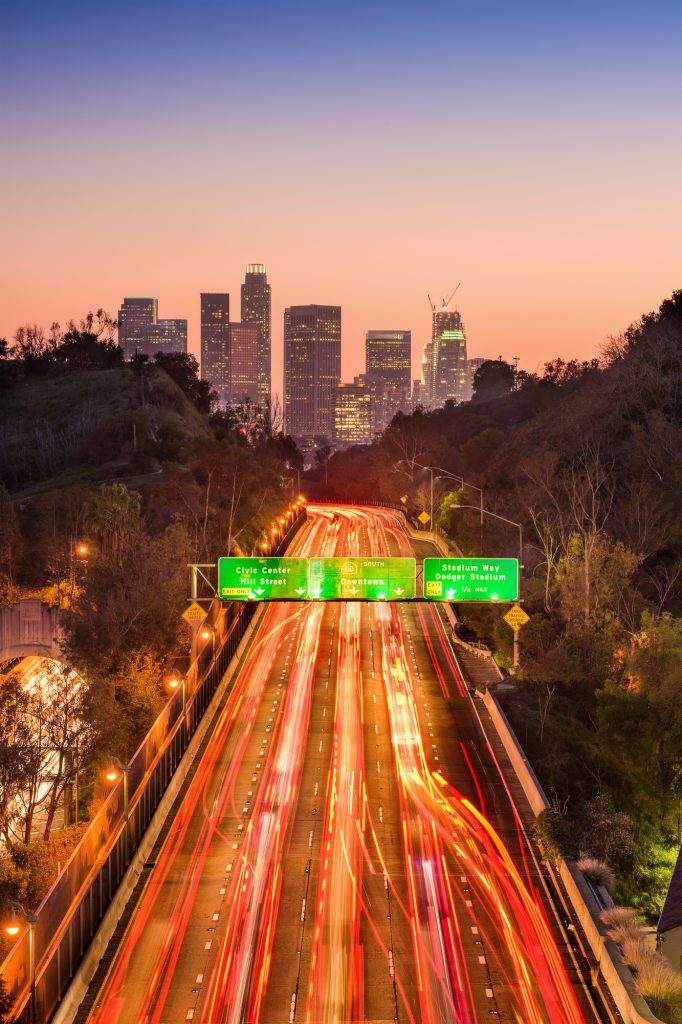 Of course, renting a car in Los Angeles and driving around isn't all rainbows and unicorns – far from it. In fact, it was one of my least favorite aspects of life in Los Angeles County during my 20 years there.
Driving in Los Angeles can be really intense
From traffic jams to short merges onto crowded freeways, driving in Los Angeles can make even experienced drivers feel edgy especially if the routes are unfamiliar to you. When you're supposed to be on vacation, it can be nice not to worry about navigating a new city or sitting in unending rush hour at full attention. Taking public transit or hopping in an Uber can alleviate a lot of that stress: you just sit back and let someone else take the wheel!
Parking can be expensive or hard to find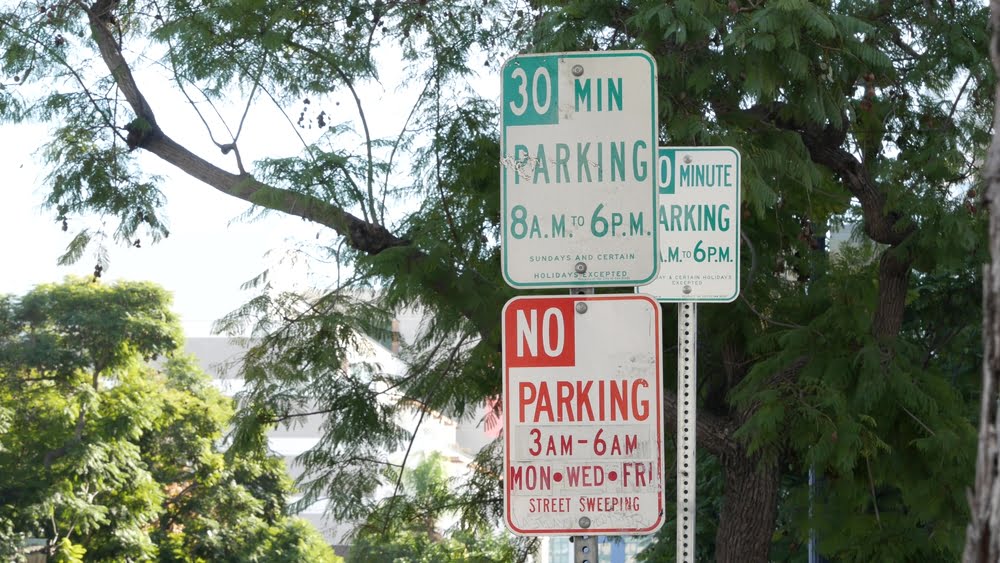 Every Angeleno can tell you stories about parking woes, whether it's dropping $40 for a monitored lot on Sunset or getting their annual parking ticket on a street sweeping day. It's a part of life and most locals laugh it off.
Most of the nicer hotels in Los Angeles don't offer free parking, so you can plan to spend some real money if you aren't careful. For instance, the Luxe Sunset Boulevard Hotel charges $47 per night and the Mondrian Los Angeles will set you back a whopping $60 per night. Those costs are no joke, so be sure to budget for them!
Even for many daytime activities, you may have to pay for parking. You'll drop $15 to park at Warner Brothers, while a shopping trip to spend money at Century City or The Grove is $4 per hour.
I definitely recommend that you download the SpotHero and ParkMobile apps before your trip to Los Angeles, as these can help you find discounted spots in secured parking lots or pay for street parking when you can find it.
Don't forget about Los Angeles gas prices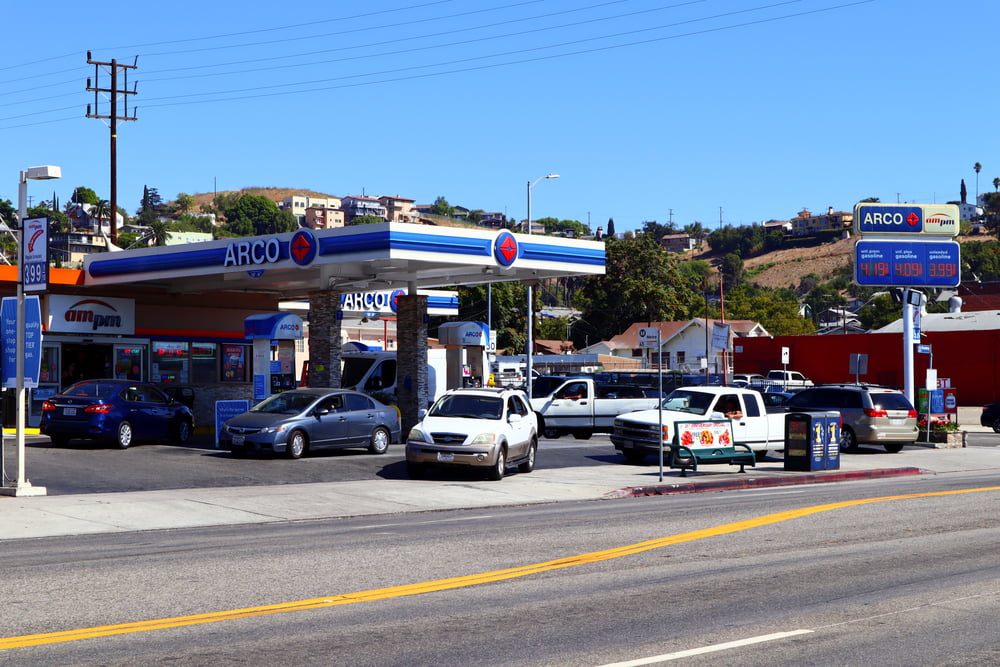 Gas in Los Angeles is expensive, no two ways about. California has the second most expensive gas in the USA, right after Hawaii. There are several reasons for the high gas prices, ranging from the astronomical cost of real estate to specific blends required in Southern California (which vary by season and are more expensive in summer).
You'll want to keep your eyes peeled for cheaper gas where you can find it any time your gas tank is at half or lower, as the price can vary dramatically within just a few blocks. If you're a member of Costco or Sam's Club, those are great options if you are near a location (but they may have long lines). Otherwise download the GasBuddy app or just look out for a bargain as you drive by!
---
How To Decide Whether Or Not To Rent A Car In Los Angeles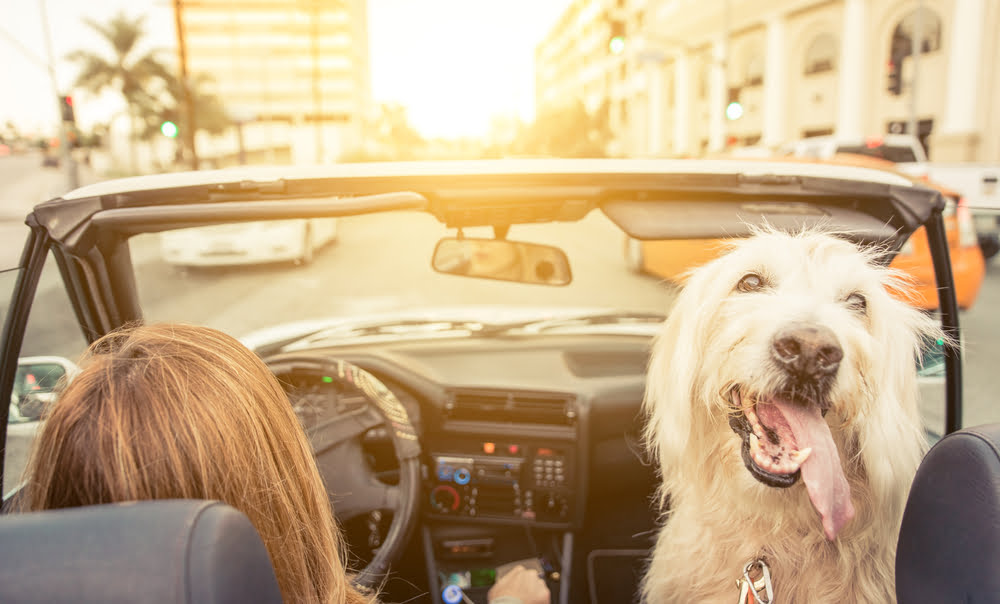 Armed with these Los Angeles rental car pros and cons, it's up to you to decide what to do. Here are a few questions to ask yourself:
What activities do you want to do in Los Angeles and where are they located?
Some of the best things to do in Los Angeles are clustered in walkable or transit-friendly locations like Downtown LA and Santa Monica. Getting between those two is pretty simple as well!

But if you want to stay in one place and explore Los Angeles without limit, you might be better off renting a car. You can use Google Maps to double check some sample routes you might want to take to compare driving time to public transportation time, and further get an Uber estimate.

Are you a nervous driver?
Driving in Los Angeles isn't as stressful as NYC or DC, but it isn't a walk in the park either. If unfamiliar roads or challenging conditions make you anxious, you may want to avoid a Los Angeles car rental to have a more relaxed vacation.

Do you want to cram in all the things to do in Los Angeles in a short visit?
If you're trying to do all the things in just a little time, using a car (whether yours or an Uber) may be unavoidable.

Is saving money your highest priority?
The cheapest way to visit Los Angeles is to rely 100% on public transport. If you want to save money and aren't concerned about seeing every single attraction in greater Los Angeles, you can take a MetroBus or the Flyaway bus from the airport and focus on transit-friendly things to do in LA – and that's a great group of activities from beaches to museums and more!
---
Shop For The Best Deals On Car Rental In Los Angeles
After reading this breakdown of the pros and cons of car rentals in Los Angeles, you'll want to shop around for the best deals on rental cars! Prices can really vary a lot depending on the time of year, rental period, and whether your pick up at the airport or in a neighborhood location. Shop these options to save money on your Los Angeles rental car: